Matcha is everywhere, but do you know what to look for in quality matcha? Pique Tea offers ceremonial grade matcha completely pure and free of toxins.
I've discovered the world's purest matcha, and I'm thrilled to share it with you. Not only is it certified pure, but it's also the highest ceremonial grade matcha.
It is well-known that high-quality matcha comes from Japan. Mostly from Uji, Japan. But there is another matcha from Japan to consider. The Pique brand matcha sources their matcha from Kagoshima, Japan. Soil and local weather conditions affect the flavor of tea as much as the varietal and processing methods.
Ceremonial Grade Matcha
Matcha green tea is a powdered tea from Japan used in the traditional Japanese tea ceremony called Chanoyu.
The word ceremonial explains a type of high-grade matcha offered by all tea companies. Technically it is not an official certification of grade. It is characterized as the highest grade of matcha for the Japanese tea ceremony.
This Japanese tea is gaining popularity due to its densely packed nutrients. How is matcha different from other tea made from the same Camellia sinensis plant?
When the new shoots on a tea bush have two or three leaves in the Japanese tea garden, they are shaded from sunlight for several weeks. This shading increases the plants' theanine and chlorophyll production – hence the intense green color of the tea.
The tea leaves are steamed before they're dried. The stems and veins are removed during the drying process. A stone mill then grinds the Tencha leaves into a fine powder.
Ceremonial Matcha vs. Culinary Matcha
Ceremonial Grade Matcha Powder
Uses the top two leaves - the newest baby buds.
Used in the Japanese tea ceremony or traditional drinking.
May also be used for daily drinking and unsweetened small lattes.
Sweet, smooth with depth and variety of flavor.
Bright green color from newer leaves and buds.
Higher price points.
Culinary Grade Matcha Powder
Use rougher leaves lower down on the tea plant.
Used for baking and lattes with large amounts of milk.
It tends to be bitter and is best for lattes and baking with added sugar.
It can often be chalky or overly vegetal.
The darker green color from mature leaves.
Less expensive.
The Japanese have produced matcha for over 1,000 years, elevating it to a fine art. There are other tea-growing countries producing matcha, but not with the same quality. Japan still makes the best matcha green tea available today.
Matcha Benefits
The powdered Japanese green tea is high in antioxidants. Matcha has the highest amount of polyphenols out of all tea types.
When you drink matcha, you are ingesting the entire leaf rich with nutrients. These nutrients include important antioxidants like EGCG and higher theanine levels. EGCG or epigallocatechin gallate is a catechin, a powerful antioxidant known to fight free radicals. Source
Some matcha benefits include:
Stress Reduction: The high amounts of l-theanine in matcha provide calm, focused energy, and clarity.
Immune Support: Polyphenols of many types are abundant in tea and help promote immunity to foreign pathogens. Source
Cancer: Tea alone will not prevent disease, but combining it with a healthy lifestyle and healthy eating may certainly help. Source
Weight Loss: Some studies show the catechins in tea help burn fat into energy. A Swedish study found that EGCG boosts levels of the gastrointestinal hormone cholecystokinin. This is the hormone that tells your body you are satiated – or you've had enough to eat!
Tea and herbs provide immense health benefits. To reap the health benefits of plants requires regular consumption, making purity of the utmost importance.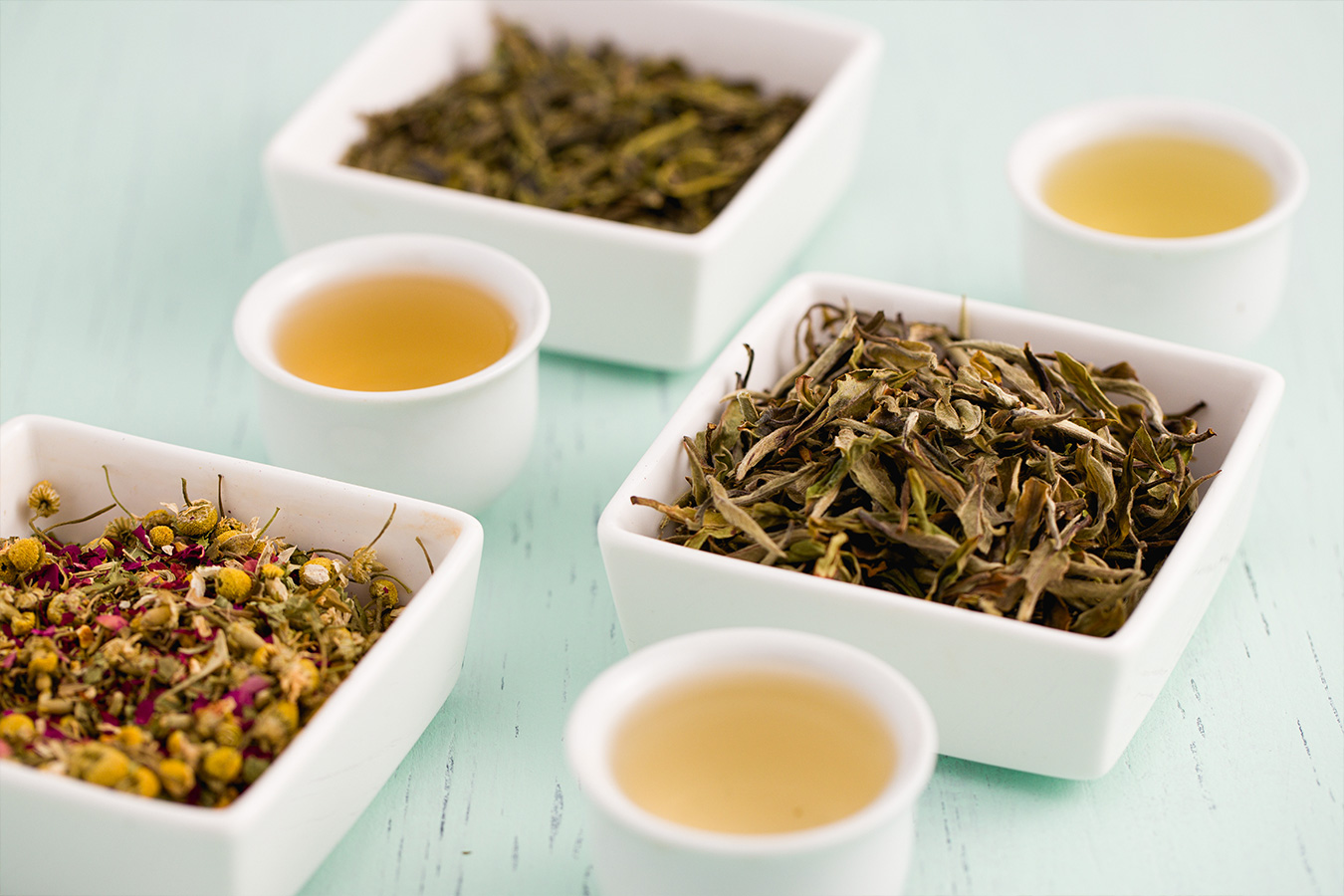 Best Matcha Powder
There is some disturbing truth about tea that may not have occurred to you. What if the drink you're drinking for health could be a brew of pesticides and other toxins?
The latest research conducted by Canadian scientists revealed that teabags release billions of microplastics in your tea brew! Source
Japanese farms are very close to each other, so 'pesticide drift' is a problem. Chemical herbicides and pesticides can get carried by the wind to nearby farms. Should you be concerned?
You want to be sure when you're drinking something for your health that it's pure, especially if it's a daily habit. Consuming toxins can have negative cumulative long-term health effects. What can you do to avoid this?
Pure Matcha Tea
Unlike tea bags, which require steeping, matcha is a powder derived from ground-up tea leaves. Eliminating tea bags reduces the risk of consuming microplastics.
However, not all matcha is created equal. Most of the highest ceremonial grade matcha is not organic, and organic matcha is rarely the highest grade.
Pique Tea's Ceremonial Grade Matcha
Pique Tea is the world's purest ceremonial grade matcha. This is due to their focus on the detoxification of environmental toxins.
Pique screens their matcha for multiple toxins, including:
Heavy Metals
Fluoride
Pesticides
Toxic Mold
Radioactive Isotopes
Pique Tea screens its matcha for specific microbes, heavy metals, radioactivity, and mycotoxins. See their Quadruple Toxin Screen for purity.
After viewing their lab results, you can see this company has screened for just about every possible toxin.
Pique Tea Sun Goddess matcha may seem a little expensive, but if you're drinking tea every day, it's well worth the peace of mind knowing it's clean matcha. It's actually less expensive than some other organic ceremonial grade matcha's I've seen.
A Starbucks Matcha Latte costs $4 to $6, and I doubt they're using ceremonial grade organic matcha. Pique Teas ceremonial grade matcha is $2 per serving before discounts. You'll get more savings when you buy in bulk or purchase a subscription.
Do You Need to Sift Matcha?
When you first purchase matcha, the powder needs to be sifted to remove any clumps. This makes it easier to incorporate the tea powder into water. This is best achieved with a stainless steel sieve held over a cup.
Place the desired amount of matcha in the sieve and gently press it through until all the clumps are removed.
Each packet of Pique Sun Goddess matcha comes pre-sifted. I found very few clumps if any, so it wasn't necessary to sift before mixing. Eliminating this step makes it even simpler to make. Just mix it with warm or cold water and you're all set!
The single-serve packets are convenient and great for travel, but you can also purchase their matcha in a tin. Clumps are caused by static electricity, so matcha stored in a tin will need sifting.
Uji vs. Kagoshima Matcha
Each breed of tea plant has different flavor profiles. The tea plant gets matched to the growing region based on its ability to thrive. That's why there are regional differences in the final product.
After studying the matcha-making process and learning from Japanese cultivars and tea masters, Pique finally found the perfect source.
Pique sources their matcha from a tea farm located in Kagoshima, which neighbors Okinawa, a 'Blue Zone' known for human longevity.
Kagoshima is the southernmost tip of Japan. The Kanayamidori breed found commonly in southern farms is a late budder and much sweeter. Other plant cultivars found in Kagoshima's milder climate are Saemidori, Okumidori, and Yutakamidori. These cultivars produce more delightful teas and provide new and exciting flavors.
Kagoshima is the furthest away from Fukushima's radioactive and industrial pollution as possible. The farm also shades their tea plants up to 35% longer, which creates a much higher level of l-theanine.
Theanine is the ingredient in matcha that relaxes you while giving you calm, focused energy. Raising the level of l-theanine through shading also increases the creamy "umami" flavor of the matcha.
Pique ceremonial grade matcha powder makes the creamiest matcha lattes!
The Founder of Pique Tea
Simon Cheng is the founder and CEO of Pique Tea. His own story is fraught with a decade of health issues, culminating with him celebrating his 30th birthday with a catheter going from his arm into his heart valve to administer antibiotics.
That was the turning point that changed his life dramatically. Simon has been studying and acting on all areas of health and has made a complete recovery.
He took all that he learned about the medicinal powers of plants and created Pique Tea. Today Simon's personal and research-backed theories seek to improve lifespan and quality of life.
If you're not familiar with Pique Tea, their Sun Goddess Matcha tea is one of my favorites.
---
NEW TO TEA? START HERE >>