Harness the benefits of nature by exploring Sea Buckthorn Greek Leaf Herbal Tea benefits and recipes. It makes a delicious caffeine-free herbal tea.
I've discovered another Greek herbal tea that is delightfully delicious. Many of you cannot or do not want to drink caffeinated tea, so I've been writing a series on Greek Herbal teas. Herbal teas do not contain caffeine, except for yerba matte. All tea from the Camellia sinensis plant contains caffeine. That is black, green, oolong, white tea, and Puer.
Technically, to differentiate Camellia sinensis tea from herbal tea, the herbal tea is called a tisane. But in conversation, tea can refer to either. They are all infusions of plant leaves, berries, flowers, bark, or roots.
The Greeks drink coffee more than tea. However, Greece has a strong tradition of drinking herbal tea more than any other type of tea. According to The Blue Zones Kitchen: 100 Recipes to Live to 100 by Dan Buettner, "enjoying herbal tea is a daily ritual on Ikaria...which they often sweeten with honey."
In the world of herbal teas, Sea Buckthorn Greek Leaf Herbal Tea stands out as a powerhouse of health benefits and delightful flavors. Derived from the leaves of the Sea Buckthorn plant (Hippophae rhamnoides), this tea has been a well-kept secret in traditional medicine for centuries.
Sea buckthorn is a deciduous shrub known as Siberian pineapple, sand thorn, seaberry, and sallow thorn. In Greece, buckthorn is called Hippophaes (e-pof-i-es), meaning bright horse. Sea Buckthorn berries are used for fresh fruit preparations; the fruits can be pickled as a tangy condiment or dried and ground into a powder for flavor enhancement. The berries are used for jams and jellies while the fruit juice is used in vinegars and sauces.
Related:
The leaves of sea buckthorn are dried and steeped into a tea, which is the application I am discussing here. Sea buckthorn leaf tea is a "source of vitamins, antioxidants, protein building blocks, fatty acids, and minerals; for improving blood pressure and lowering cholesterol; preventing and controlling blood vessel diseases; and boosting immunity." 1
The plant has a rich history as a natural medicine in traditional plant medicines of Europe. Sea buckthorn was used as a natural remedy in Tibet. The ancient Greeks began to use the individual elements of sea buckthorn for various purposes. The incredible health benefits will make Sea Buckthorn Greek Leaf Herbal Tea a staple in your daily wellness routine.
Ingredients:
Fresh or dried Sea Buckthorn leaves
Filtered water
Honey or a sweetener (optional)
Orange wedge (optional)
Mint leaves (optional)
Berries (optional)
Instructions:
Boil water in a pot or kettle.
If using fresh leaves, wash them thoroughly. For dried leaves, ensure they are clean.
Place 1-2 teaspoons of fresh leaves or one teaspoon of dried leaves per cup into a teapot or mug.
Pour the hot water over the leaves.
Steep the tea for about 5-8 minutes to allow the flavors to infuse fully.
Sweeten the tea with honey or a sweetener if desired.
Add a slice of orange, mint, or berries for an extra touch.
Health Benefits of Sea Buckthorn Tea
"Sea buckthorn has many health benefits, such as antioxidant, anticancer, anti-hyperlipidemic, anti-obesity, anti-inflammatory, antimicrobial, antiviral, dermatological, neuroprotective, and hepatoprotective activities."2
Sea Buckthorn Greek Leaf Herbal Tea offers a treasure trove of health benefits, from immune support to skin rejuvenation. With these delicious recipes, you can incorporate this herbal tea into your daily routine as not only a health-conscious choice but a flavorful one, too. Embrace the goodness of nature and elevate your well-being with the incredible Sea Buckthorn Greek Leaf Herbal Tea.
WHERE TO BUY GREEK SEA BUCKTHORN LEAF TEA
Since I can't be in Greece every day, I discovered an authentic Greek tea company in the United States, Klio Tea. I enjoy their Organic Greek Sea Buckthorn leaves from Evros, Tharce.
Klio Tea imports rare Greek honey, olive oils, and medicinal mountain teas sold as loose-leaf tea, which I doubt I would ever find in any grocery stores. I find the sea buckthorn tea with honey very relaxing. Why not add Greek honey and organic sea buckthorn leaf tea to your pantry?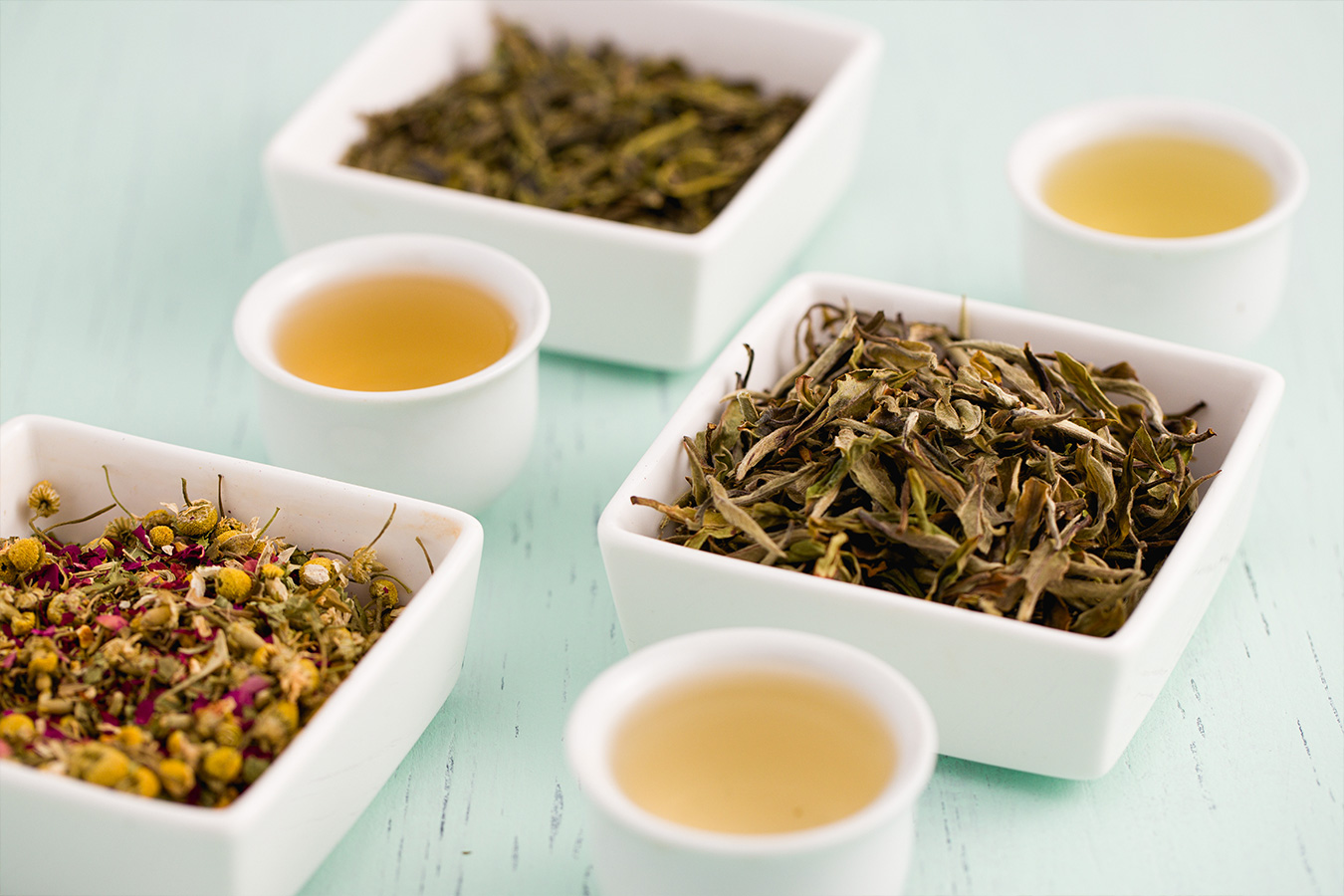 Classic Sea Buckthorn Greek Leaf Tea Recipe
The Sea Buckthorn leaves tea has a mild flavor, a bit like savory. I like to drink it in the evening because it is caffeine-free. I drink it hot with a bit of honey in it. It would make a lovely iced tea, refreshing in hot weather.
In addition to making it with honey, you can add a bit of fresh mint, a slice of orange, or berries such as blueberries or raspberries to a warm cup of sea buckthorn leaf tea.
Recipe
Sea Buckthorn Herbal Tea
Harness the power of nature by exploring Sea Buckthorn Greek Leaf Herbal Tea benefits. It makes a delicious caffeine-free herbal tea.
Ingredients
1

teaspoon

sea buckthorn leaf

1

cup

filtered water

1

teaspoon

honey

optional

⅛

teaspoon

mint

optional

1

slice

orange

optional

1

teaspoon

berrries

optional
Instructions
Pour over sea buckthorn leaves.

Add honey (optional) or lemon juice (optional) or mint (optional) or berries (optional)
Nutrition
Calories:
28
kcal
Carbohydrates:
7
g
Protein:
0.1
g
Fat:
0.02
g
Sodium:
12
mg
Potassium:
29
mg
Fiber:
0.4
g
Sugar:
7
g
Vitamin A:
32
IU
Vitamin C:
7
mg
Calcium:
13
mg
Iron:
0.04
mg
References:
References:
1.Wang Z, Zhao F, Wei P, Chai X, Hou G, Meng Q. Phytochemistry, health benefits, and food applications of sea buckthorn (Hippophae rhamnoides L.): A comprehensive review. Front Nutr. 2022 Dec 6;9:1036295. doi: 10.3389/fnut.2022.1036295. PMID: 36562043; PMCID: PMC9763470. https://www.ncbi.nlm.nih.gov/pmc/articles/PMC9763470/
2.Rx List, Sea Buckthorn, November 15, 2023. https://www.rxlist.com/supplements/sea_buckthorn.htm
3.Nitin K. Upadhyay, M.S. Yogendra Kumar, Asheesh Gupta, Antioxidant, cytoprotective and antibacterial effects of Sea buckthorn (Hippophae rhamnoides L.) leaves, Food and Chemical Toxicology, Volume 48, Issue 12, 2010, Pages 3443-3448, ISSN 0278-6915 https://www.sciencedirect.com/science/article/pii/S0278691510005831
4.Beata Olas, Sea buckthorn as a source of important bioactive compounds in cardiovascular diseases, Food and Chemical Toxicology, Volume 97, 2016, Pages 199-204, ISSN 0278-6915. https://www.sciencedirect.com/science/article/pii/S0278691516303234