English Breakfast Tea is one of the most popular teas in the world. It's a classic strong morning tea with a long history and culture.
Black tea is the preferred choice for most people living in the West. And in England, of course, English Breakfast Tea is tea. English Breakfast Tea is a strong morning black tea blend served with milk and sugar.
Do You Put Milk in English Breakfast Tea?
The breakfast tea blend was created for its rich flavor and copper color that takes milk well. You can drink it without milk, but most people drink it with milk and sometimes sugar.
English Breakfast Tea is a strong tea with a gentle dose of caffeine to perk you up in the morning. It pairs well with the hearty cooked breakfast foods typical of an English breakfast. Buying the right blend can make all the difference.
What Is English Breakfast Tea?
Breakfast tea blends come in many versions, but the most popular is the English Breakfast Tea which usually features teas from Sri Lanka, Kenya and Assam. Irish Breakfast Tea uses Assam tea, providing a more robust tea.
Although some say it's the base for a classic blend, Keemun teas from China were not always used; they tend to be used more by American blenders. However, blend recipes are always a closely guarded secret.
Breakfast Tea Making the Grade
A tea blend is a mixture of teas. They can be teas of different origins or a blend of teas from the same origin, such as Darjeeling, but different estates. Commercial blenders create blends so they will taste the same each time.
Blended tea is unlike drinking single estate tea, which can vary in flavor and strength from year to year, depending on the growing conditions.
To create a specific blend and flavor profile, professional tea blenders will taste hundreds of samples of different teas to find just the right mix. The ingredients might vary, but the result must be the same.
Professional tea blenders make a living tasting, buying, and blending tea for large commercial tea companies. Most tasters are trained through an apprenticeship program within the company.
Professional tasters become excellent blenders, not just by tasting 36 teas in a row every day but by cultivating the ability to recognize thousands of flavors and fine notes within each tea.
Their training encompasses all aspects of tea, from learning how tea is grown, cultivated, and produced. Some professional tea tasters are so valuable they even have their million-dollar taste buds insured.
Is English Breakfast Tea The Same as Normal Tea?
English breakfast tea is a specific blend of black tea. There are a variety of black teas used in blending English Breakfast Tea.
In general, black tea is known for its brisk flavor. Black tea has a fruity sweetness with a slight astringency at the end and is often richer than other tea types.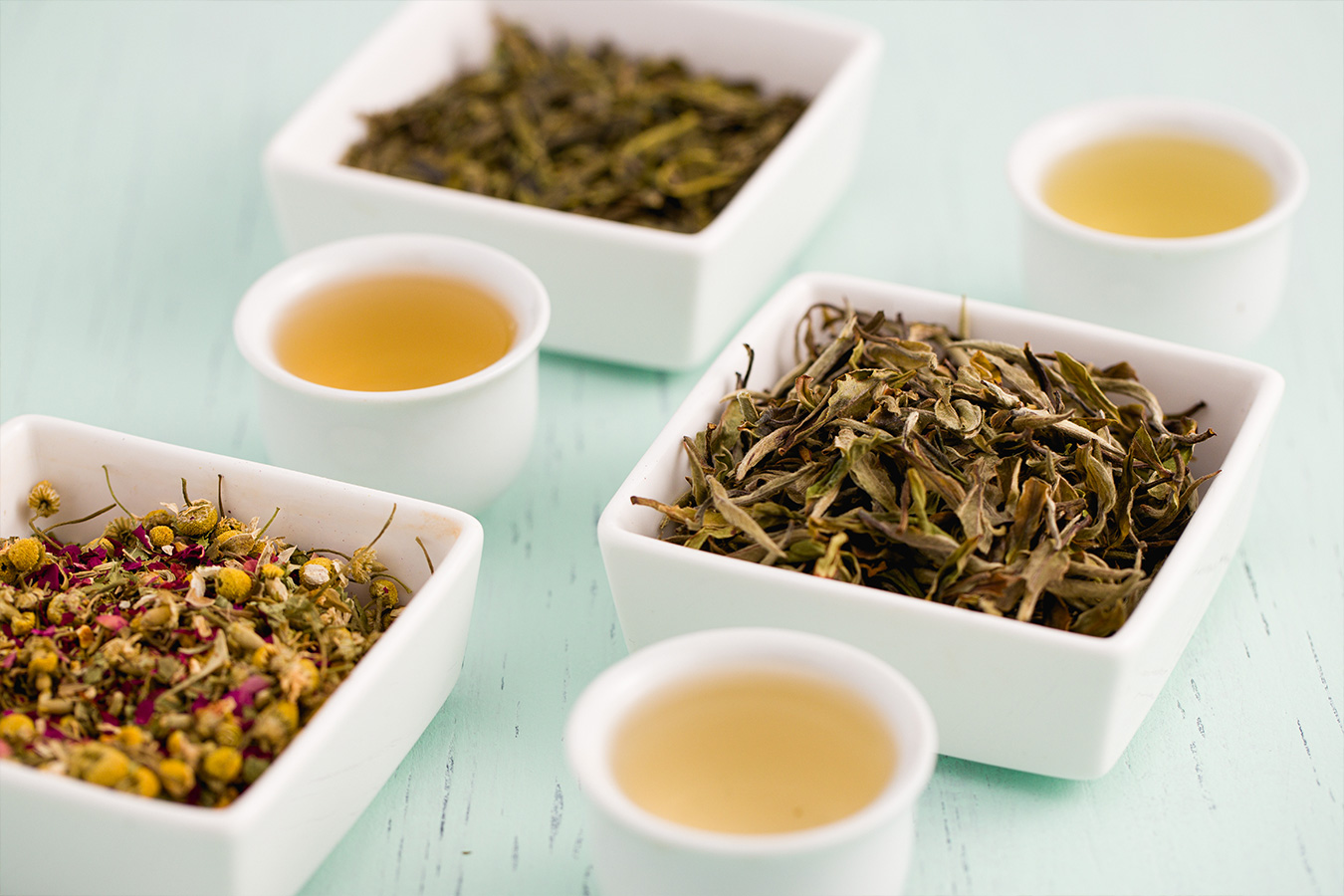 But there are many variations to this profile, where some black teas have secondary notes of roasted nuts or chocolate. All of these subtleties are taken into account when creating the perfect English Breakfast Tea blend.
Many countries produce the black tea used for breakfast tea blends. Once you understand the varieties of black tea and their characteristics, you will have a better time selecting the perfect breakfast blend for your palate.
South Asia
Sri Lanka: Ceylon is a former British colony that changed its name to Sri Lanka in 1972 after it became an independent republic. Sri Lankan growers favor whole-leaf black tea producing a well-balanced tea with citrus or nutty high notes mellowed by a gentle warmth that avoids astringency. Most of their teas brew a brisk and golden-colored cup with a medium body, but each estate has its characteristics.
India
Assam: Assam is India's most famous tea-growing region after Darjeeling. It's a low-grown tea producing a bold and brisk cup of tea. Assam teas are from the large leaf Camellia sinensis var assamica and are often robust. They are well known for their warm malty smoothness.
China
Keemun: China is famous for its green tea, but they also produce excellent black tea. One of China's more popular black teas is Keemun from the Anhui province of China. Keemun is prized for its rich, slightly smoky flavor and mild astringency. It has a rich malt and dark cocoa character producing a dark, bold, and smooth cup.
Africa
Kenya: Kenya has commercially produced tea since the 1920s. Black tea from Kenya is famous for its brightness, attractive color, and brisk flavor. Kenyan tea is manufactured using the CTC method. CTC is a mechanical method of production that stands for Crush-Tear-Curl. This provides a much more intensely flavored cup than the delicate whole-leaf teas. CTC tea is typically found in tea bags.
Kenyan tea is selected for its strength and depth of flavor and color. A small percentage of Kenyan tea is produced by the traditional orthodox method for loose-leaf tea.
Is Earl Grey and English Breakfast Tea The Same?
No. Earl Grey tea is a blend of black teas flavored with bergamot citrus oil.
Earl Grey is a blended, flavored black tea. The exact blend of black tea used and the choice and amount of bergamot oil will significantly affect its flavor. This is why the craft of the tea blender is so important.
A classic Earl Grey is a black tea blend of Darjeeling, Assam, and Ceylon tea. Bergamot oil and bergamot peel give this blend its fragrant characteristic.
English Breakfast Tea Caffeine
The amount of caffeine in tea can vary considerably—the longer the tea leaves are steeped in water, the more the infusion will extract caffeine.
On average loose black tea has 22-28 mg of caffeine per 1 gram of dried leaf. Most teabags contain 1- 2 grams of tea.
Various laboratory tests report that an 8-ounce cup of black tea steeped for five minutes yields 47 mg of caffeine. Lipton tea lists its regular black tea at 55 mg per serving.
How to Make English Breakfast Tea
Water temperature, the volume of tea leaves, and steeping time are all part of the art of brewing tea. Different compounds are extracted at different rates depending on water temperature and steeping time.
The trick is to buy the right leaves and brew them with care. You can read Brewing Tea: The Ultimate Guide for more information.
Amount of Tea - 1 teabag or 1-2 tsp. loose tea
Water Temperature - 203 - 212°F
Steeping Time - 3- 5 minutes
Warm the teapot and cups first. Pour hot water in, swirl around and pour it off—this aids in keeping the finished brew hot.
Use freshly drawn filtered water. Do not use reheated water.
Use an electric kettle with temperature settings for an accurate water temperature.
Place English breakfast tea in a teapot.
Pour hot water over the tea leaves and cover the teapot.
Steep for 3- 5 minutes.
Strain the tea leaves and pour hot tea into a warm teacup.
Add milk and sugar to taste.
Pro Tip: Oversteeping makes the tea bitter. Use a timer to ensure you don't brew longer than needed.
7 Best English Breakfast Teas
Sometimes an English Breakfast Tea blend can be overly bitter, tannic, and bland. All the more reason to drown it with loads of lemon, milk, or honey to make it taste like something it's not.
But not all English Breakfast Teas are like that. Many fabulously delicious blends stand next to (or above) quality coffee. A top-notch black tea blend is worthy of brewing.
Many excellent boutique tea houses specialize in orthodox and single-estate teas and do not offer blends. So you have to look for a vendor specializing in premium tea blends when buying English Breakfast Tea.
Here are some of my favorite places to buy English Breakfast Tea. They offer high-quality teas and blends from China, Sri Lanka, India, and Kenya.
1. Adagio:
Adagio English Breakfast Tea is an excellent black Keemun tea with a balanced and honeyed aroma. If you prefer the maltiness of Assam, you might want to try their Irish Breakfast Tea, a blend of hearty black teas from Ceylon (Sri Lanka) and Assam (India).
2. Fortnum & Mason:
Fortnum & Mason English Breakfast Tea is an unblended Assam tea from broken-leaf tea. Their Irish Breakfast Tea is a blend of Assam and Kenyan teas.
3. Kusmi Tea:
Kusmi English Breakfast Tea is a blend of two black teas from Ceylon (Sri Lanka) and Assam, producing a full-bodied tea. World-famous teas continue to use the colonial name of Ceylon when referring to their tea.
4. Palais Des Thes:
Palais Des Thes offers an English Breakfast Tea blended with black tea from the Yunnan Province of China and Assam, producing a mild, invigorating, mellow, and spicy cup.
5. The Tea Spot:
The Tea Spot Breakfast Tea combines four full-leaf black tea leaves from India, Sri Lanka, and China. I personally really love The Tea Spot's English Breakfast Tea. It has a beautiful aftertaste, almost chocolate-like.
6. Twinings:
Twinings English Breakfast Tea is a quintessentially British tea that's been around for 300 years. You can purchase it in loose form, but remember that blended tea is made from the cut leaf and is not full-leaf tea. Their English Breakfast Tea is a blend of Assam, Ceylon, and Kenyan tea. It brews a bright and full-bodied tea.
7. Vahdam Teas:
Vahdam English Breakfast Tea is a rich combination of strong, full-bodied, and robust teas handpicked from the finest estates of Assam. It produces a rich, full-bodied cup with hints of chocolate and caramel.
Do you have a favorite breakfast tea? Share in the comments below.
---
Tea for Beginners Start Here >>