Have you overlooked the superb and seductively delicious Chinese black teas? Although spectacular, only a small percentage of China's overall tea production is black tea.
Many of China's fine teas are still made by hand, preserving the skills needed to manufacture such extraordinary teas.
Chinese black tea, known as red tea in China, can be confusing due to the variety of names given. Part of the problem in recognizing Chinese teas is their complicated terminology and classification.
So how can you know which Chinese black tea to buy?
Chinese Black Tea Names
Most Chinese teas have two names. The first is the place of origin, and the second is the style of the leaf. However, this doesn't always seem to be the case. Sometimes a Chinese tea is named after its appearance, pluck, cultivar, production process, grade, history, legend, or marketing name. There is no standard.
For example, Keemun Mao Feng black tea is from Keemun (Qi Men) in the Mao Feng (long wirey leaf) style. When you're shopping for tea, you may notice some vendors only identify their tea by origin, such as Keemun.
Here I will discuss some of the more popular and readily available Chinese black teas and their names.
Types of Chinese Black Tea
All black teas are made from completely oxidized tea leaves. In Chinese black teas, the leaves are slowly withered and oxidized, coaxing out a softer, more fragrant tea rather than the strong astringent tea popular in the other major black tea-producing countries. The Chinese also favor unblended whole loose leaf tea.
Chinese black teas are mainly produced in the southern provinces of China, including Anhui, Fujian, and Yunnan. Chinese black teas are very different than black teas from India, with a much mellower flavor, and rarely require the addition of milk and sugar, although you certainly could add milk or sugar.
Black Tea from Anhui Province
Keemun (Qi Men)
Qimen or Keemun is the most famous black tea from China. It is often used in blends for English Breakfast Tea. There are several varieties of Keemun tea that you may come across when buying premium Keemun black tea.
If you've never tried Keemun tea, you will never forget it once you do. Keemun has a distinct, pleasant taste unlike any other black tea I've ever tasted. Keemun has a woodsy fragrance with a sweet maltiness that is unmistakable.
The dried tea leaves tend to be long and wiry thin with a classic copper color liquor.
Varieties of Keemun Tea:
Keemun Mao Feng: This is the most popular Keemun. An earthy tea is slightly reminiscent of chocolate. It's harvested in the Spring and contains two leaves and a bud. Keeman Mao Feng is lighter than other Keemun teas.
Keemun Hao Ya: A high-grade variety containing mostly leaves. You might see two more categories described as Hao Ya A (1) or Hao Ya B (2) when you are shopping. Hao Ya A is better quality. Both have a strong, slightly malty taste.
Keemun Gongfu (Congu): This is specifically made for the Gongfu tea ceremony.
Keemun Xin Ya: This is an early bud variety and, as such, has less bitterness.
Keemun is one of China's top ten famous teas and the only black tea to make it to the list.
Black Tea from Fujian Province
Lapsang Souchong
The smokey Lapsang [La (pine) Song (wood)] Souchong (large-leaf) is produced in the Wuyi Shan region of Fujian. Lapsang Souchong is dried over fresh-cut pinewood and often added to Earl Grey and Russian Caravan tea blends.
Lapsang Souchong is made in villages of the Wuyi Mountains using special wooden smoking sheds. This tea has a strong, substantial flavor and goes well with spicey, hot or barbecued foods.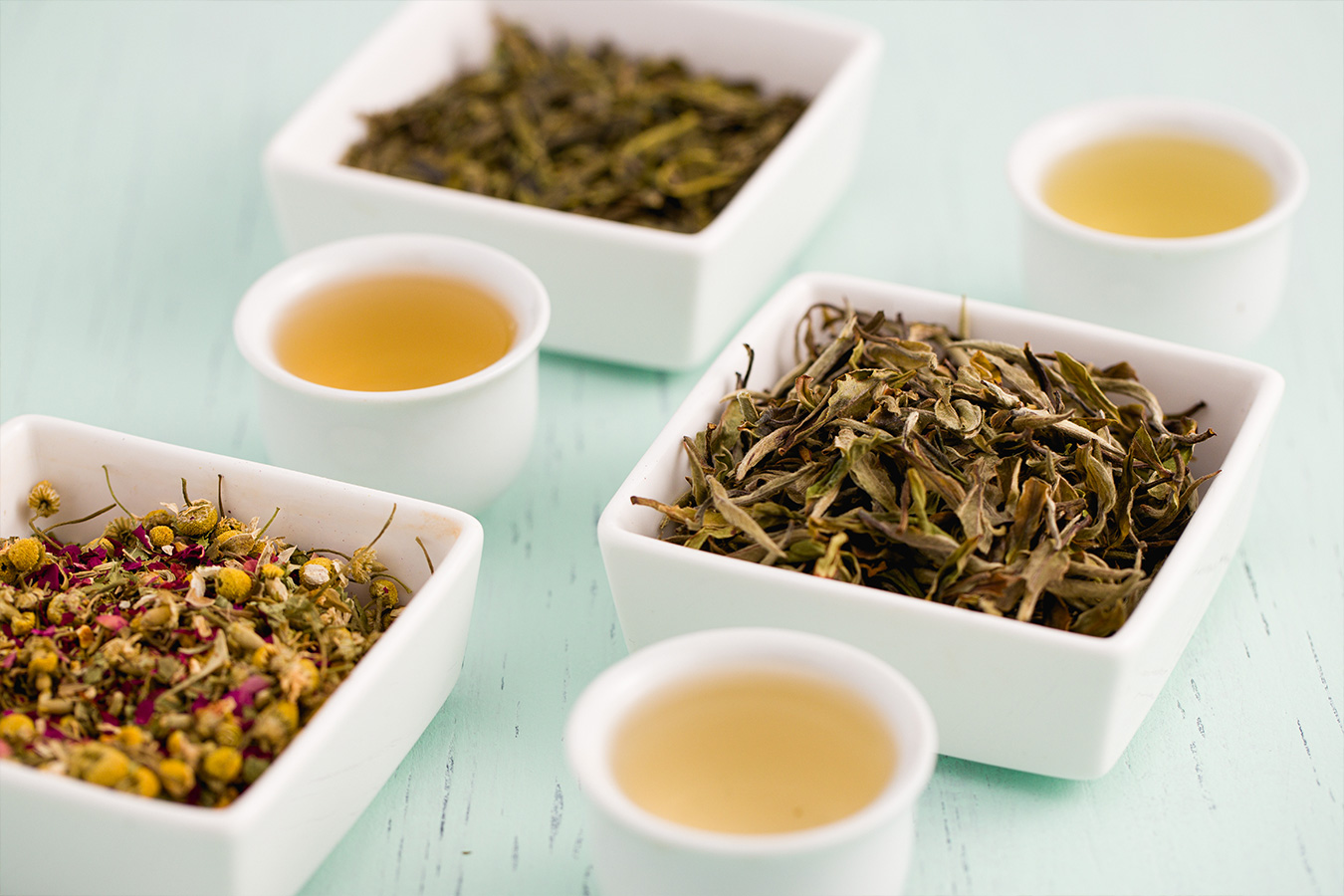 Varieties of Lapsang Souchong:
Lapsang Souchong Zheng Shan Xiao Zhong: A special spring tea of tips that is essentially cold-smoked or smoked before it is fully dried, resulting in a milder tea. This tea is rarely seen outside of China.
Lapsang Souchong Yan Xiao Zhong: A hot smoked, or smoked after being dried. The finished tea is solid black with a characteristic smoky aroma.
Taiwan also produces Lapsang Souchong teas that are much heavier in smoke flavor.
Panyong Congou
From Fujian, named after Panyong (Tanyang) village, this tea is made of buds and top one or two leaves, produced in various grades depending on the percentage of tips in the finished tea. The fuzzy golden tips are seen speckled throughout the dried leaves.
This tea's unique fruity flavor comes through on every sip of the liquid.
Varieties of Panyong Congou:
Golden Monkey & Golden Needle: Highest quality Panyong Congou style teas with a lighter quality. These are full-bodied sweet smooth teas.
Black Tea from Yunnan Province
Yunnan Gold (Dian Hong)
All teas from the Yunnan province are called Dian Hong. There are many varieties of Dian Hong teas from the same cultivar. A tippy black tea resembling the Himalayan teas of Assam with cocoa and black pepper flavors. A smooth black tea that won't turn bitter.
Varieties of Yunnan Gold:
Yunnan Red Gongfu or Yunnan Gold (Dian Hong Gong): These teas are called Yunnan Gold because the budsets used to produce these teas turn a gold color once oxidized.
Yunnan Red Golden Shoot or Golden Threads (Dian Hong Jin Ya): This is a black tea made solely of buds produced in China's Yunnan province. The oxidized buds turn a golden color, hence the name.
Where to Buy Chinese Black Tea
There are many more styles of Chinese Black Tea than I've listed here. The black teas I've listed here are the most popular.
If you are fortunate enough to have a specialty tea store that sources quality tea, go there first to taste it before you buy. If not, I've had teas from all of the tea vendors listed here, and I know they sell premium teas you will absolutely enjoy!
Adagio Teas: Specializes in an expansive variety of loose leaf teas and teaware. They source directly from the artisan grower. The teas I have tried are always fresh and have a superb flavor.
Harney & Sons: Specializes in a wide variety of 300 specialty teas, tea infusers, and tea ware.
Masters' Teas: By Adagio Teas, they source directly from the farmer. Limited loose leaf tea - but I highly recommend it.
Palais des Thés: A popular European tea store specializing in single estate, flavored, and herbal teas. They have quite a wide variety of quality fresh teas.
Tea Spot: They specialize in gourmet loose tea with handcrafted, signature blends and single-estate full-leaf teas. They also sell tea infusers, teaware, and teapots.
TeaVivre:  Specializes in authentic Chinese teas. TeaVivre means Tea for Life. They carry various unflavored teas, loose leaf green tea, and teaware.
Wild Tea Qi: Specializes in preserving and promoting China's original tea artisans. I've had excellent Yunnan Black tea from them. Their booth was next to mine one year at the World Tea Expo, and I had the pleasure of sampling some of their amazing teas all day long! These are teas you won't ever forget.
Further Reading:
---
Tea for Beginners Start Here >>