Greek Lemon Verbena Tea has a refreshing citrus flavor, and the gentle character is a taste of Karditsia's South Pindos Mountains.
Nestled within the breathtaking landscapes of Karditsia, in the heart of Greece's South Pindos Mountains, lies a gem of herbal teas—Greek lemon verbena. This aromatic, lemon-scented herb, revered for its unique flavor and numerous health benefits, is a cherished part of the region's heritage and natural bounty.
The leaves of lemon verbena add a mild lemon flavor to poultry and fish dishes, vegetable marinades, salad dressings, jams, and beverages. It is often used to make herbal tea.
I've discovered the many herbal teas of Greece since our trip, and now I love lemon verbena. Crushing the dried leaves of this highly aromatic culinary herb releases a fragrant lemon scent. 
My journey discovering this exquisite tea began with a desire to explore the lesser-known yet profoundly impactful elements of Greek herbal traditions. In the charming town of Karditsia, this magical herb has been woven into the fabric of local culture for generations.
According to The Blue Zones Kitchen: 100 Recipes to Live to 100 by Dan Buettner, "enjoying herbal tea is a daily ritual on Ikaria...which they often sweeten with honey."
The Story Behind Greek Lemon Verbena
The lemon verbena, or "louisa" as it's affectionately known in Greece, thrives in the Mediterranean climate, specifically in the fertile soil of the South Pindos Mountains. Its delicate leaves release a tantalizingly citrusy aroma that evokes a sense of freshness and tranquility. The locals have embraced this herb not only for its delightful taste but also for its therapeutic properties.
Lemon Verbena was imported to Greece from South America in the 18th century. The cultivation process is a testament to the dedication of the farmers in the region. The plants are carefully tended, allowing them to flourish under the Greek sun, imparting a unique flavor intensity. The leaves are hand-picked precisely, ensuring that only the finest quality makes it into the tea.4
The Perfect Cup: Recipe for Greek Lemon Verbena Tea
Now, let's create a delightful cup of Greek lemon verbena tea. Although traditionally served hot, dried lemon verbena also makes a refreshing iced tea. Here's a simple recipe to fully experience its refreshing taste:
Ingredients:
Fresh or dried Greek lemon verbena leaves
Filtered water
Honey or a sweetener (optional)
Lemon wedge (optional)
Instructions:
Boil water in a pot or kettle.
If using fresh leaves, wash them thoroughly. For dried leaves, ensure they are clean.
Place 1-2 teaspoons of fresh leaves or one teaspoon of dried leaves per cup into a teapot or mug.
Pour the hot water over the leaves.
Steep the tea for about 5-8 minutes to allow the flavors to infuse fully.
Sweeten the tea with honey or a sweetener if desired.
For an extra zesty touch, add a slice of lemon.
Savoring the Experience
The brewing process releases a delightful aroma reminiscent of a fresh lemon orchard, and as the tea steeps, it transforms the water into a vibrant pale yellow hue. The first sip envelops your senses with a tangy sweetness and a soothing warmth. It's a cup of pure tranquility, a moment of indulgence amid life's hustle.
Health Benefits of Greek Lemon Verbena Tea
Some of the highest quality Mediterranean cooking herbs naturally grow in Greece. The varieties that grow in Greek soil can contain up to thirty times more essential oils than herbs from elsewhere. 
Greece has an immense diversity of microclimates and is home to an infinite list of endemic plants. Natural plantations and family-run farms where the produce is grown according to organic agricultural principles are plentiful.
Unravel the incredible health benefits hidden within these vibrant leaves. Lemon verbena is celebrated for its antioxidant properties, aiding detoxification and boosting the immune system. It's also known to support digestion and alleviate mild anxiety and restlessness, making it a popular choice for winding down after a hectic day.1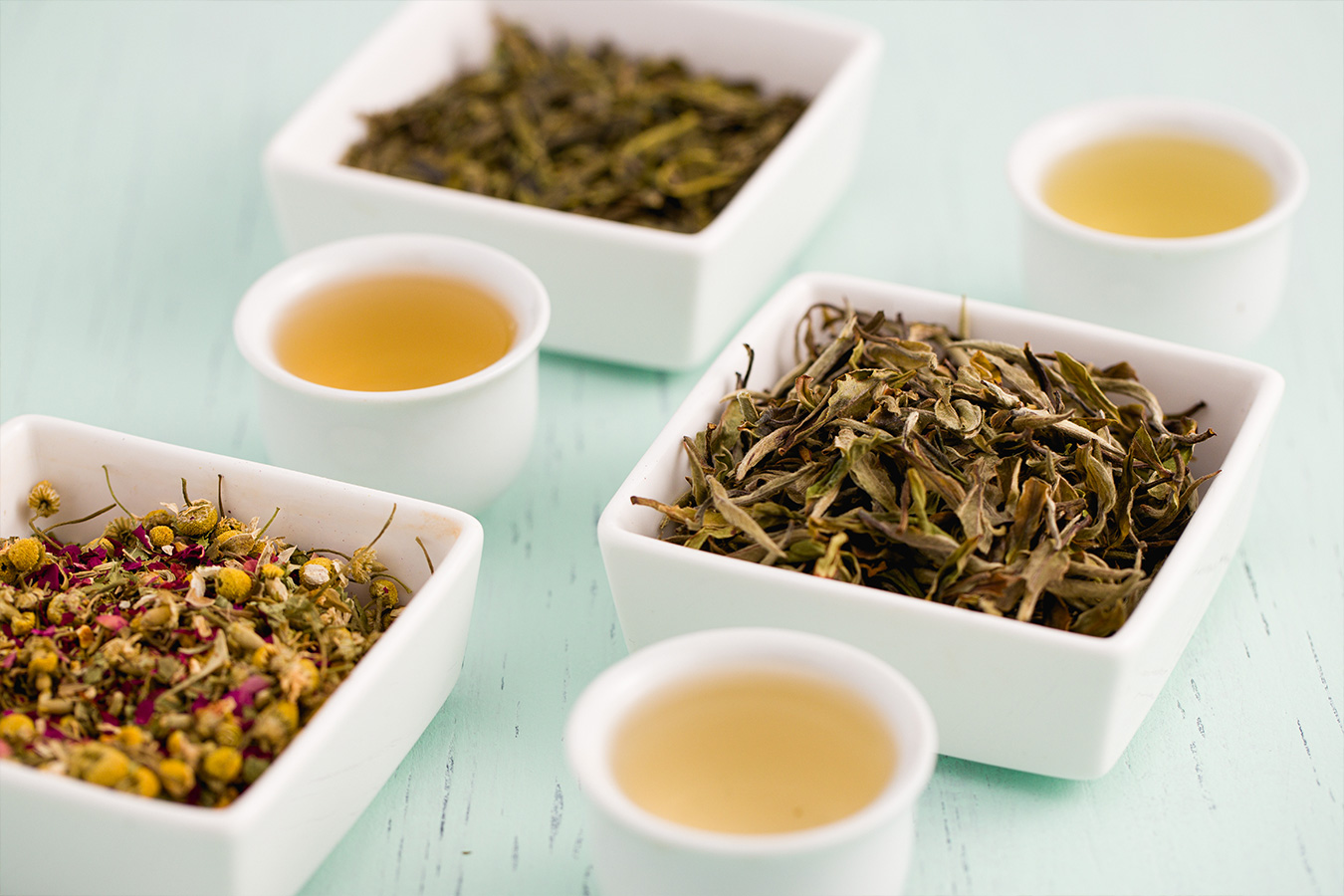 Its anti-inflammatory properties have also made it a soothing remedy for mild aches and pains. The tea's calming effects have been treasured by many, offering a sense of relaxation and serenity to those who indulge in its warm embrace.
Lemon Verbena Tea Benefits
Lemon verbena leaves and flowers are used as herbal tea and externally as a poultice, oil, or wash. In the Verbenaceae (Verbena) family, Aloysia citriodora, or Aloysia triphylla, has medicinal properties traditionally used to treat various diseases, including bronchitis, insomnia, anxiety, and digestive and heart problems.2
Bronchial congestion: tea made from lemon verbena is used to treat bronchial and nasal congestion
Arthritis, bursitis, and joint pain: lemon verbena tea significantly relieves joint pain. It takes time for the effects to build - over three months of taking tea twice daily.
Digestive issues: lemon verbena tea has a soothing effect on the digestive tract by relieving indigestion and calming intestinal spasms to ease cramping and bloating. Try drinking a cup after meals.
Calm anxiety: lemon verbena tea soothes the nervous system, relieves stress, and lifts mood.
Antioxidant: Studies show that lemon verbena has promising antioxidant activities. Antioxidants neutralize free radicals, the unstable molecules responsible for inflammation.
"Biological activities such as antioxidant, anxiolytic, neuroprotective, anticancer, anesthetic, antimicrobial, and sedative effects are proven in cell cultures and animal studies." 3
Where To Buy Greek Lemon Verbena Tea
Since I can't be in Greece every day, I discovered an authentic Greek tea company in the United States, Klio Tea. I enjoy their Greek Organic Lemon Verbena leaves from Karditsia's South Pindos Mountains. 
Klio Tea imports rare Greek honey, olive oils, and medicinal mountain teas sold as loose-leaf tea, which I doubt I would ever find in any grocery stores. I find the lemon verbena tea with honey and lemon very relaxing. Why not add Greek honey and lemon verbena tea to your pantry?
Lemon Verbena Tea Recipe
Recipe
Lemon Verbena Tea Recipe
An aromatic lemony drink, this Greek Verbena Infusion is full of health benefits.
Ingredients
2.5

grams

lemon verbena leaves

about ½ teaspoon or a few dried leaves

8

ounces

water

1

teaspoon

honey (optional)

½

juice

lemon (optional)
Instructions
Pour over lemon verbena leaves

Add lemon juice (optional)
Notes
Note: Greek lemon verbena has a mild lemon flavor. A bit of honey or lemon juice compliments the flavor and softens the edges.
Nutrition
Calories:
21
kcal
Carbohydrates:
6
g
Protein:
0.02
g
Sodium:
12
mg
Potassium:
4
mg
Fiber:
0.01
g
Sugar:
6
g
Vitamin A:
0.03
IU
Vitamin C:
0.2
mg
Calcium:
7
mg
Iron:
0.03
mg
Thoughts on Lemon Verbena Tea
This was a new tea for me, and the journey into Greek lemon verbena from Karditsia's South Pindos Mountains has been a revelation. Its harmonious blend of taste and health benefits is a true testament to the treasures found in nature. This remarkable herb offers a delicious escape and carries the wisdom and care of generations.
I've discovered a tea and an experience—a glimpse into the traditions and flavors that have sustained a community for years. I invite you to savor this golden elixir, allowing its warmth and goodness to envelop you, just as it has done for the people of Karditsia for centuries. Embrace a cup of Greek lemon verbena tea and enjoy its rich heritage, one sip at a time.
References:
1.Davis, Claude Davis and Apelian, Nicole (Jan 1, 2019), The Lost Book of Herbal Remedies
2.Rashid HM, Mahmod AI, Afifi FU, Talib WH. Antioxidant and Antiproliferation Activities of Lemon Verbena (Aloysia citrodora): An In Vitro and In Vivo Study. Plants (Basel). 2022 Mar 16;11(6):785. doi: 10.3390/plants11060785. PMID: 35336667; PMCID: PMC8951487.
3.Bahramsoltani R, Rostamiasrabadi P, Shahpiri Z, Marques AM, Rahimi R, Farzaei MH. Aloysia citrodora Paláu (Lemon verbena): A review of phytochemistry and pharmacology. J Ethnopharmacol. 2018 Aug 10;222:34-51. doi: 10.1016/j.jep.2018.04.021. Epub 2018 Apr 23. PMID: 29698776.
4.Amvrazi, Alexia (April 18, 2017), GREECE IS HEALTH, 8 Healthy and Delicious Greek Herbal Teas.
---
Tea for Beginners Start Here >>