Sage Tea is another one of my incredible Greek herbal tea discoveries! Sage may be a culinary herb, but savory sage leaves make an excellent aromatic herbal tea. A Greek Sage Infusion has many health benefits.
Greece is well known for its aromatic plants, and herbal tea is everywhere. Beyond their delightful aroma, greek sage herbal teas have many beneficial and medicinal effects.
While in Greece, I discovered another excellent herbal tea - sage tea. Salvia derives from the Latin Salvia (sage), from salvus, meaning healthy.
Salvia officinalis, the common sage, has characteristic fuzzy leaves. Sage, or s. officinalis was considered a holy herb in ancient Greece and has long been used for its tonic and antimicrobial properties. 
There are hundreds of salvia species. Salvia fruticosa is Greek sage commonly grown and harvested as an alternative to common sage. This is the variety I will discuss here today.
Salvia fruticosa, known as Greek sage, is a sage plant native to the Mediterranean region, including Greece. It is a popular herb used in culinary and medicinal applications and differs from sages found in North America.
In Greek tea culture, a sage infusion is called Faskomilo (pronounced "fahs KOM ee low") and is filled with Mediterranean flavor. Greek sage contains many phytonutrients, including Rosmarinic Acid and Quercitin.
About Salvia fruticosa:
Greek sage has a long history of traditional use and potential health benefits.
Botanical Description: Salvia fruticosa is a perennial shrub with aromatic gray-green leaves. It produces clusters of tubular, purple-to-blue flowers.
Culinary Uses: The leaves of Greek sage are commonly used in Mediterranean cuisine to add flavor to various dishes. It has a strong, slightly peppery taste and pairs well with meats, vegetables, and in stuffing for poultry.
Medicinal Uses: Greek sage has a history of use in traditional medicine. It is believed to have various medicinal properties, including aiding digestion, alleviating sore throats, and potentially helping with menopausal symptoms.
Aromatic Qualities: The leaves of Salvia fruticosa are highly aromatic, often used in aromatherapy and for making herbal teas, like Greek sage tea.
Antioxidant Properties: Like many herbs, Greek sage contains powerful antioxidants, which can help protect cells from oxidative damage.
Habitat: It is well-suited to the Mediterranean climate and can be found in rocky, dry, and sunny areas.
Cultural and Traditional Uses: A traditional Greek beverage, sage has cultural significance in the Mediterranean region, where it has been used for centuries for its culinary and medicinal properties.
Other Names: Salvia fruticosa is known by various names, including Greek sage.
Essential Oils: The essential oils from the plant are used in perfumes, aromatherapy, and for their potential therapeutic benefits.
Related:
Sage Leaf Tea Benefits
The health benefits of these plants have been recognized for millennia, and to this day, they continue to form the basis of folk remedies throughout Greece.
According to The Blue Zones Kitchen: 100 Recipes to Live to 100 by Dan Buettner, Ikarians drink "sage teas for relaxation, colds, and as a natural Viagra."
The wisdom passed down across generations is supported by a growing body of scientific research that confirms sage plants contain many compounds to help prevent diseases such as colds and flu, high blood pressure, and even Alzheimer's and cancer.
Sage is naturally caffeine-free, and drinking sage tea has several potential health benefits.
What is Sage Tea Good For?
Medicinal uses may include (see references at the end):
Digestive Issues: Sage tea may help alleviate digestive problems such as indigestion, bloating, and gas. Essential oils from the plant also have antimicrobial and anti-inflammatory properties used to treat gastric imbalances.
Sore Throat and Cough: Sage tea can be soothing for a sore throat and may help relieve coughs due to its anti-inflammatory and antimicrobial properties. Gargle for sore throats.
Menopausal Symptoms: Some women use sage tea to alleviate menopausal symptoms like hot flashes and night sweats. It's believed to have estrogen-like effects.
Memory and Cognitive Function: Some studies suggest that sage may have cognitive-enhancing properties that could benefit memory and concentration. Help prevent cognitive disorders such as Alzheimer's and dementia.
Anti-Inflammatory: Sage contains compounds with anti-inflammatory properties, which may be beneficial for inflammation-related conditions.
Antioxidant Benefits: Sage is rich in antioxidants that help protect cells from oxidative stress and may reduce the risk of chronic diseases. Potent antioxidant properties are thought to stimulate brain function and boost memory.
Oral Health: Sage tea can be used as a mouthwash to help combat bad breath and cold sores and promote oral hygiene due to its antimicrobial properties.
Stress and Anxiety: Some people find that sage tea has a calming effect and can help reduce stress and anxiety.
Antimicrobial: Sage has natural antimicrobial properties that may help combat bacterial infections.
Weight Management: Some believe that sage tea can aid in weight management by helping to suppress appetite and improve digestion.
Vitamins: High levels of Vitamin K, which helps strengthen bones.
I should note that despite the potential benefits of drinking sage tea, it may only be suitable for some, and its effectiveness can vary from person to person.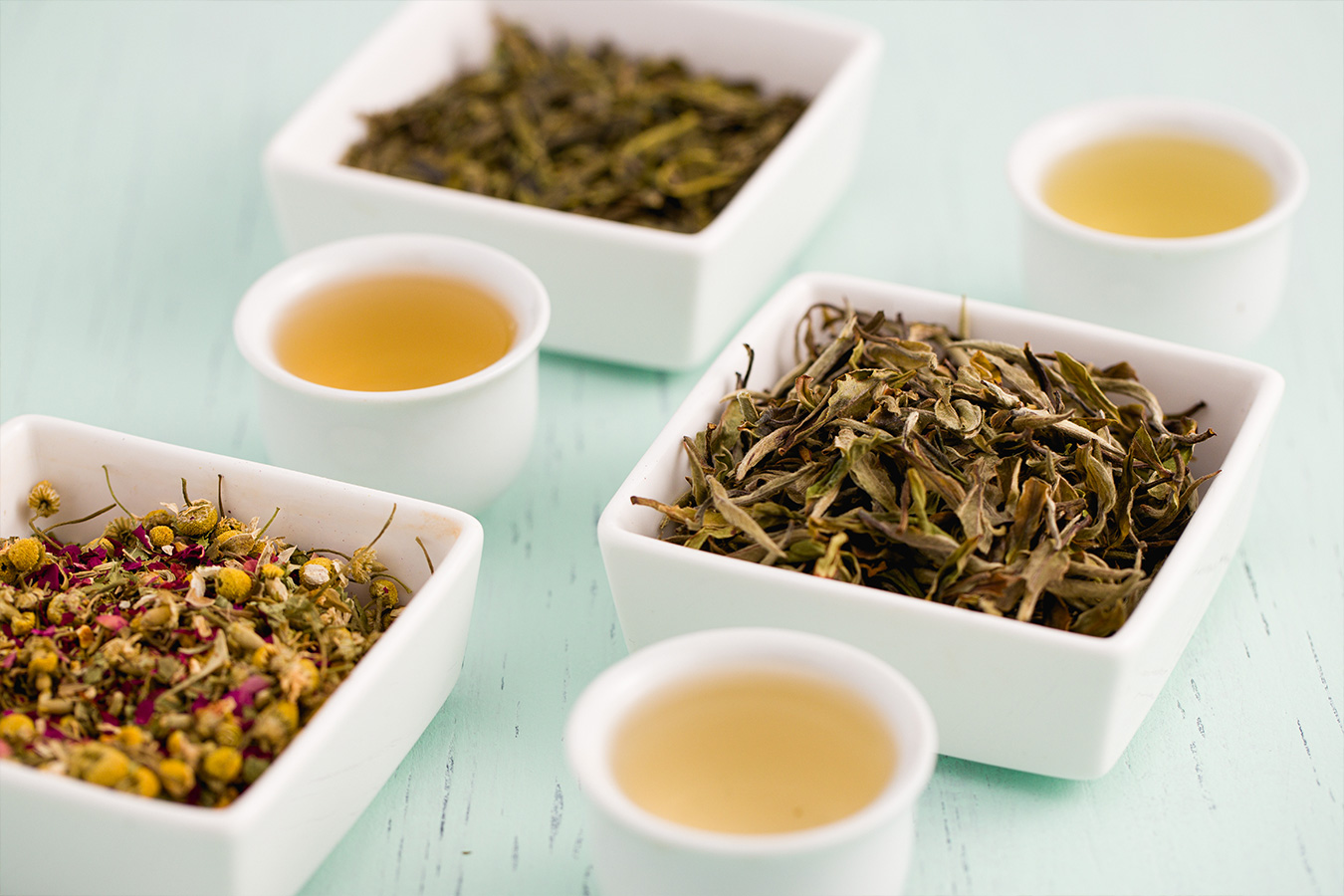 How To Make Sage Tea: Brewing Instructions
What does sage tea taste like?
I find sage tea has a soft, earthy, herbaceous flavor. When brewed alone, its somewhat peppery aroma can be intense, so I like adding some of my favorite Greek honey. You can also mix it with other herbs.
 Or you can add a squeeze of fresh lemon juice. Lemon and sage taste fabulous together. However, the best way to drink Greek sage tea is with honey and lemon - perfect!
Steep a few fresh herb sprigs or half the amount if using dried sage in freshly boiled water, then strain into a teapot or cup.
Do not let it steep too long as you would with other herbal teas because it will develop bitterness. Try adding just a few dried leaves to the mixture of other herbs.
WHERE TO BUY GREEK SAGE TEA
Since I can't be in Greece every day, I discovered an authentic Greek tea company in the United States, Klio Tea. I'm enjoying their Greek Sage tea from Thesprotia, West Pindos Mountains. Klio Tea imports rare Greek honey, olive oils, and medicinal mountain teas sold as loose-leaf tea, which I doubt I would ever find in any grocery stores.
For those unfamiliar, this sage tea has a strong taste, as I mentioned. I prefer mine with a bit of honey. With more than 180 nutrients, honey is a food of high nutritional value. It's lovely any time of day but particularly beneficial if you have a sore throat or upper respiratory problems from one of the many common colds. 
I find the sage tea with honey and lemon very relaxing. Why not add Greek honey and sage tea to your pantry?
Sage Tea Recipe
Recipe
Greek Sage Tea Recipe
An aromatic drink, this Greek Sage Infusion is full of health benefits.
Notes
Note: Greek Sage has a strong, robust flavor and is mildly astringent. It is best to start with a lighter steeping. A bit of honey and/or lemon juice compliments the flavor and softens the edges.
Nutrition
Calories:
8
kcal
Carbohydrates:
2
g
Protein:
0.3
g
Fat:
0.3
g
Saturated Fat:
0.2
g
Polyunsaturated Fat:
0.04
g
Monounsaturated Fat:
0.1
g
Sodium:
0.3
mg
Potassium:
27
mg
Fiber:
1
g
Sugar:
0.04
g
Vitamin A:
148
IU
Vitamin C:
1
mg
Calcium:
41
mg
Iron:
1
mg
References:
Amvrazi, Alexia (Apr 18, 2017) 8 Healthy and Delicious Greek Herbal Teas. https://www.greece-is.com/local-brew-8-healthy-and-delicious-greek-herbal-teas
Hamidpour M, Hamidpour R, Hamidpour S, Shahlari M. Chemistry, Pharmacology, and Medicinal Property of Sage (Salvia) to Prevent and Cure Illnesses such as Obesity, Diabetes, Depression, Dementia, Lupus, Autism, Heart Disease, and Cancer. J Tradit Complement Med. 2014 Apr;4(2):82-8. doi: 10.4103/2225-4110.130373. PMID: 24860730; PMCID: PMC4003706. https://www.ncbi.nlm.nih.gov/pmc/articles/PMC4003706/
Ververis A, Kyriakou S, Ioannou K, Chatzopoulou PS, Panayiotidis MI, Plioukas M, Christodoulou K. Chemical Profiling and Antioxidant and Anti-Amyloid Capacities of Salvia fruticosa Extracts from Greece. Plants (Basel). 2023 Sep 6;12(18):3191. doi: 10.3390/plants12183191. PMID: 37765357; PMCID: PMC10535607. https://www.ncbi.nlm.nih.gov/pmc/articles/PMC10535607/
Ghorbani A, Esmaeilizadeh M. Pharmacological properties of Salvia officinalis and its components. J Tradit Complement Med. 2017 Jan 13;7(4):433-440. doi: 10.1016/j.jtcme.2016.12.014. PMID: 29034191; PMCID: PMC5634728. https://www.ncbi.nlm.nih.gov/pmc/articles/PMC5634728/
---
New To Tea? START HERE >>