Earl Grey tea is the most popular flavored tea internationally. Not sure which brand to choose? Here are the best Earl Grey brands and why they are so special.
Earl Grey tea has a delicious citrusy aroma. This classic signature blend is perfect for an afternoon tea - preferably with scones.
I confess that for a long time, I never liked Earl Grey. Every blend I tried tasted like drinking perfume. Am I alone here?! Always willing to try a new tea, I never gave up. I finally came across an Earl Grey that I liked, a full-bodied black tea with a light citrus note. It was absolutely delicious!
I had to find out why. What made this one stand out from all the other Earl Grey's I've tried? Why was this tea so superior?
What is Earl Grey Tea?
Earl Grey is a blended, flavored black tea. The exact blend of black tea used and the choice and amount of bergamot oil will greatly affect its flavor. This is why the craft of the tea blender is so important.
A classic Earl Grey is a black tea blend of Darjeeling, Assam, and Ceylon tea. Bergamot oil and bergamot peel give this blend its fragrant characteristic.
The best Earl Grey I ever had was a handcrafted artisanal tea blend from Steve Smith Teamaker. Steve was the founder of Smith Teamaker. Before that, he founded Tazo Tea, which he sold to Starbucks. Before that, he co-founded Stash Tea.
When I initially tried Smith Teamaker Earl Grey, dubbed 'Lord Bergamot' years ago, I was compelled to reach out to Steve to find out what made it so extraordinarily delicious. Smith said the key was using an all-natural bergamot oil from Italy. Italian bergamot oil is costly but is the preferred oil.
Of course – the Italians – when it comes to food, you can't mistake their passion for excellence! This makes it a tad pricey, but it's definitely worth it.
The Smith Teamaker Earl Grey's black tea base is a blend of Assam tea from India and Sri Lanka tea from the Dimbula and Uva regions. You won't find Smith Teamaker Earl Grey in most stores. But you can buy Smith Teamaker Lord Bergamot on Amazon.
Earl Grey Tea
While Earl Grey's origins are not as important as the tea itself, it's interesting to know. Earl Grey tea was named after Charles Grey, the second Earl of Grey and British Prime Minister in the 1830s.
The distinctive flavor of Earl Grey comes from bergamot oil. Bergamot is a Mediterranean citrus fruit. The bergamot fruit has a very generous rind and is prized for its fragrant essential oil by perfumeries and tea blenders. The black tea used as a base for Earl Grey is a blend and often comes from China, India, or Sri Lanka.
I discovered that some tea blenders use natural bergamot oil while others use artificial oil. Unfortunately, most are artificially flavored. When a natural oil is used, it will say 'oil of bergamot' or 'bergamot essential oil.' Natural bergamot has a subtle but intense flavor. And it's not easy to find.
If the tea is artificially flavored, it will read 'bergamot flavoring' or "bergamot flavor.' It's definitely not the same as essential bergamot oil.
How to Make Earl Grey Tea
The famous London Fog drink uses earl grey as a base flavor for this enchanting latte.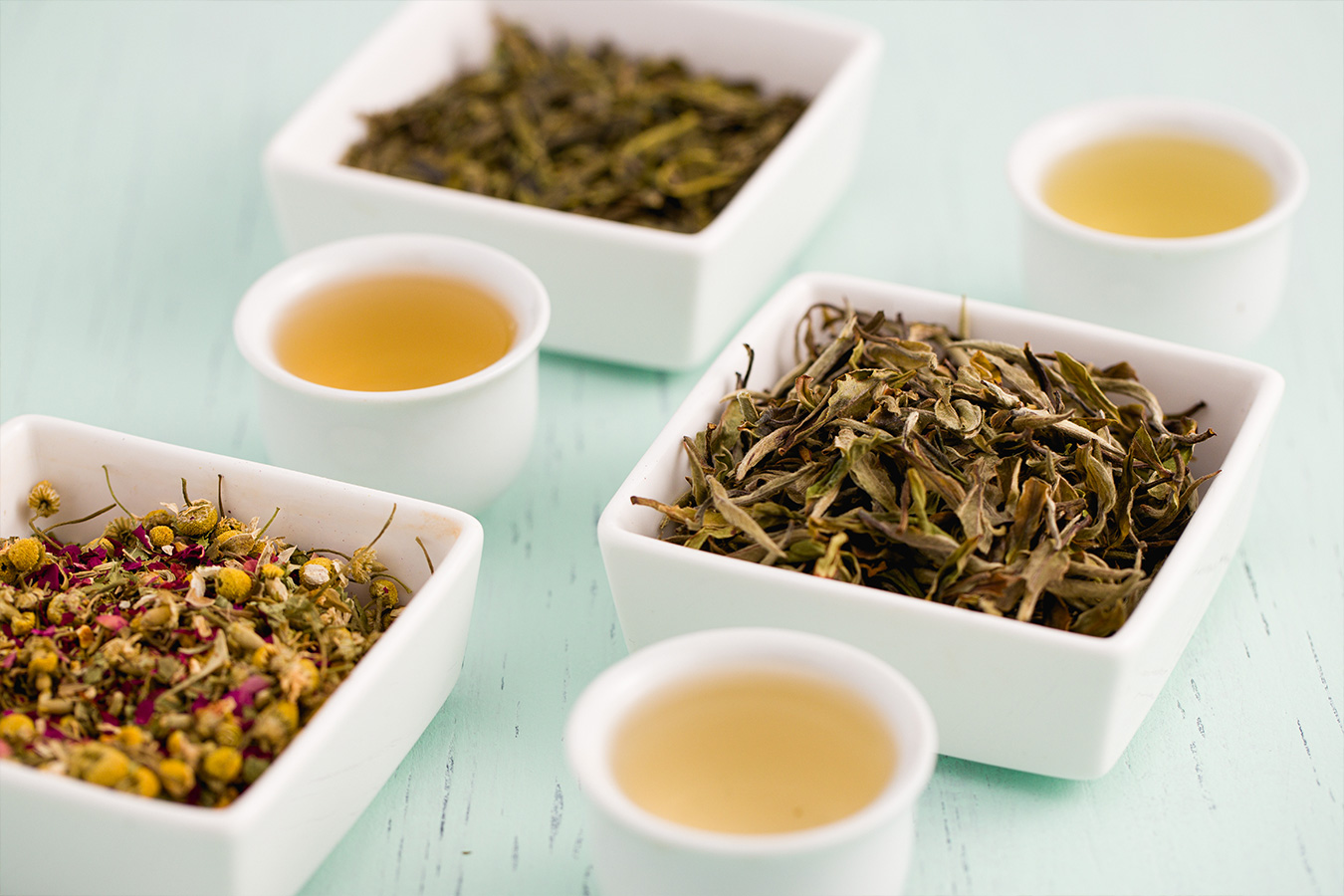 Brewing Guide for Black or Rooibos Tea Base
Traditional Earl Grey is blended with black tea, but there are many variations. Almost any type of tea, black, green or white can be used as a base for blending with bergamot scents.
Bring filtered water to a boil - 212°F (100°C)
1.5 teaspoons (3 grams) loose Earl Grey or 1 sachet
Pour hot water over the leaves
Makes 1 cup or 8 fluid ounces. You can either add milk and sugar or lemon and sugar.
Brewing Guide for White or Green Tea Base
Bring filtered water to 175°F (80°C)
1.5 teaspoons (3 grams) loose Earl Grey or 1 sachet
Pour heated water over leaves
Makes 1 cup or 8 fluid ounces. You can add sugar or lemon and sugar. Do not add milk.
Earl Grey Tea Recipes
Earl Grey is often used as a flavoring in a variety of recipes. You'll find many Earl Grey-infused recipes on this site.
Earl Grey adds a nice citrus note to many recipes.
Earl Grey Tea Caffeine
The exact amount of caffeine in a cup of tea varies depending on the type of tea brewed, green or black, and the amount of infusion time.
A cup of traditional earl grey contains about 40 milligrams of caffeine, which is about half the amount of caffeine as a cup of coffee.
Best Earl Grey Tea
How to choose the best Earl Grey is a common question since there are so many different Earl Grey brands on the market. It's not surprising since it is the most popular tea in the world.
You'll find several variations:
Earl Grey White combines white tea leaves with bergamot.
Lapsang Souchong added for a smokey-style English Earl Grey.
Blue Cornflowers are added for a bit of visual interest.
Earl Green is blended using green tea instead of traditional black tea.
Lady Grey is another variation with cornflower and oranges.
A Russian Earl Grey adds citrus peels and lemongrass to the black tea and bergamot.
A London Fog or Earl Grey latte combines Earl Grey, steamed milk, and vanilla.
Rooibos Earl Grey uses South African herbal tea as a substitute for black tea.
Earl Grey Lavender tea for a French-style Earl Grey.
Whichever blend you choose, natural bergamot is the scent of choice. The intensity of the citrus notes may vary from lightly aromatic to intensely flavorful from high-quality Italian bergamot.
All Earl Greys differ, and the only way to know what you like is to taste for yourself. Try out many different blends and brands. It took me many, many tastings before I found an Earl Grey that I really liked!
Earl Grey Tea & Bergamot Benefits
Bergamot is a Mediterranean fruit from the Citrus bergamia, a hybrid of lime and bitter orange. The fruit is similar to oranges in size but similar to limes in color with a thick rind. Too bitter for eating the zest is used to produce the natural extract.
The essential oil comes from the peel of the fruit.
Bergamot zest is often used in cooking.
The fruit is high in Vitamin C, potassium, Vitamin B1, B2, and Vitamin A.
There are many folk remedies with bergamot oil, especially for skin and urinary tract complaints.
The essential oil is used in skincare products, perfumes, and aromatherapy.
Bergamot helps with digestion. One study found a phytonutrient in bergamot oil called bergamottin that is beneficial in protecting the stomach lining. Source
Where to Buy The Best Earl Grey Tea
Since I discovered premium Earl Grey with bergamot's real oil, I've found a few other brands that also make premium blends. You may want to try some of them out too. Take your time. You will find your perfect blend.
Decaffeinated Earl Grey Tea
Adagio Earl Grey tea is decaffeinated using the carbon dioxide (CO2) process, which retains the most flavor and antioxidants. Adagio's process takes the astringency of Ceylon out of the tea with the caffeine. It is a wonderful alternative to caffeinated earl grey tea.
To treat yourself to a superb Earl Grey, you must try Rishi's Earl Grey Supreme. Rishi infuses top grades of Yunnan Dianhong black tea with the essential oil pressed from real bergamot citrus fruits grown in Calabria, Italy, to yield our Earl Grey Supreme blend. This tea is infused with bergamot oil made during the first pressing of the year, around November-December, with the most fragrant and aromatic floral complexity.
Excellent base tea with fabulous bergamot flavor. It's not harsh, like some low-grade earl greys- that taste a little like drinking perfume. If you love Earl Grey- give this a try. I think almost everyone could appreciate this.
For another special treat, try Van Leeuwen's Earl Grey Tea French Ice Cream. They use Rishi Earl Grey Tea. It's fabulous! I just discovered this ice cream, and my entire family is in love. It's the way ice cream should be made. And I'm not an ice cream eater, so that's saying something.
I've only tried their London Earl Grey, but they have various teas flavored with bergamot. The London is a premium black tea from China flavored with the oil of bergamot. It comes as a full-leaf tea in individually wrapped bags.
Fortnum & Mason offers many varieties of Earl Grey, both loose and bagged. Its flavor is made up of simple black tea flavored with the oil of bergamot.
Kusmi's White Anastasia Tea is a blend of white tea, orange blossom, bergamot, and lemon, producing a lovely delicate tea. It reminds me of an oolong.
The Anastasia tea is a blend of black China and Ceylon teas with scents of bergamot, lemon, lime, and orange blossom. They use the essential oil of bergamot to scent their tea.
Teabox makes a traditional Earl Grey blend made with premium Assam black tea and pure bergamot extract, which lends a citrusy twist. This is a full-bodied and robust tea with a rich amber-colored infusion. They have a variety of teas flavored with the oil of bergamot.
Smith Tea makes curated tea blends and loose-leaf varietals crafted in small batches in Portland, Oregon. Lord Bergamot No. 55 is their signature, Earl Grey.
Vahdam's Earl Grey Citrus Black is a blend of black teas from India with the natural oil of bergamot fruit, a pear-shaped sour orange originally found in Italy. The dry leaf is delightfully fragrant. The tea is characteristic of a bright liquoring cup of tea. The fruity and fragrant citrus flavor of this tea also makes a great iced tea.
---
NEW TO TEA? START HERE >>