Not just another Earl Grey. You can add Earl Grey tea, lavender, and simple syrup to lemonade for a refreshing cold drink full of flavor!
This Earl Grey lavender tea and lemonade recipe is so simple and refreshing. Since I finally found the secret behind an excellent earl grey tea, I now love this classic tea.
The flavor for this drink is an earl grey lavender tea simple syrup. You can use this simple syrup to flavor just about anything, from cocktails to a London Fog!
The possibilities are endless. Bergamot and lavender mix perfectly with vodka, and lemonade adds just the right amount of citrus!
But here, we're going to use it for flavoring lemonade. So easy.
Earl Grey Tea
Earl Grey tea is a classic made from a blend of strong black tea flavored with the oil from the bergamot citrus fruit. Bergamot is a Mediterranean orange with a thick rind prized by tea blenders and perfumeries for its fragrant essential oil.
The black tea base for Earl Grey is a blend and often comes from China, India, or Sri Lanka. Adding lavender to the earl grey tea makes a delightful floral combination. In this recipe, the lavender is a little more subtle, so it's not in your face lavender. But of course, add more lavender if you like.
Love Lavender Lemonade
If you love lavender lemonade, you will love this addition of earl grey tea to the mix. The lavender notes send this tea soaring and perfectly match the bergamot.
What I love most is that it's not overly sweet like many sugary lemonade drinks. You can easily control the sweetness by adding more or less simple syrup to your final beverage. This recipe calls for the standard simple syrup 1:1 ratio - one cup of water to one cup of sugar.
You can infuse the tea longer than usual to get more bergamot flavor, and the brew won't go bitter. For the lemonade, you can use any lemon juice, but fresh squeezed is always best. Meyer lemons are a great choice because they're a bit sweeter and less acidic. The Meyer lemon is a cross between citron and mandarin orange.
Ingredients
Earl Grey tea
Dried lavender
Lemons
Pro Tip:
You'll need 4 to 5 medium-sized lemons to make 6 ounces of juice.
Earl Grey Lavender Tea Simple Syrup
Simple syrup is just that - simple. It only has two ingredients, sugar, and water, in equal parts. I like to use pure cane granulated sugar for simple syrup. It dissolves quickly, and it's natural sugar, albeit refined but at least it's not genetically modified.
Instructions
Heat one part water and one part sugar until the sugar dissolves. If you're adding flavoring, we're adding Earl Grey tea and lavender in this recipe. You'll need to heat the water and turn it off before it boils to infuse the tea and lavender into the syrup.
Leave the flavoring ingredients in until the syrup cools. This gives it a long infusion time to meld the flavors together.
The beauty of this simple syrup recipe is that you can add just about any flavoring herb, spice, or even citrus rinds to use in summer sweet beverages and cocktails.
Store the simple syrup in an airtight container in the refrigerator for up to two weeks. I have the glass bottles with the swing-away stopper cap to store my simple syrup. It's easy to grab and add to a beverage.
I like to use glass for storing beverages. A sealed glass container is the best preservative and is 100% inert.
Sugar is also a preservative. A simple syrup stored in a sterile glass container can last at least a month in the refrigerator if it has no additional ingredients.
Pro Tips:
Gently heat the sugar and water while stirring to dissolve the sugar. Promptly remove from the heat once all the sugar dissolves. Don't let the syrup boil. The water will evaporate, changing the ratio of water to sugar.
You can buy organic dried lavender flowers for baking at most natural food stores or online.
Earl Grey Lavender Tea & Lemonade Recipe
Recipe
Earl Grey Lavender Tea & Lemonade
Make this earl grey lavender tea simple syrup, add some lemon juice and water and you have a refreshing cold drink full of flavor!
Instructions
Pour equal parts water and sugar in a saucepan. Heat to just before boiling.

Remove from heat as soon as it begins to boil. Add lavender flowers and Earl Grey tea leaves.

Infuse 10 minutes or until cooled.

Strain the syrup into a pitcher.

Pour the lemon juice into a serving pitcher. Add the water and the simple syrup. Stir.

Pour into serving glass. Garnish with a few lemon slices and this incredibly refreshing beverage is ready to go.
Notes
You'll need 4 to 5 medium-sized lemons to make 6-ounces of juice.
Gently heat the sugar and water while stirring to dissolve the sugar. Promptly remove from the heat once all the sugar is dissolved. Don't let the syrup boil. The water will evaporate changing the ratio of water to sugar.
Nutrition
Serving:
8
oz
Calories:
102
kcal
Carbohydrates:
26
g
Sodium:
9
mg
Potassium:
21
mg
Sugar:
25
g
Vitamin C:
8.4
mg
Calcium:
9
mg
Earl Grey Tea & Lemonade Benefits
You'll naturally get the nutritional benefits when you take the time to consume real food and drinks. You are worth it!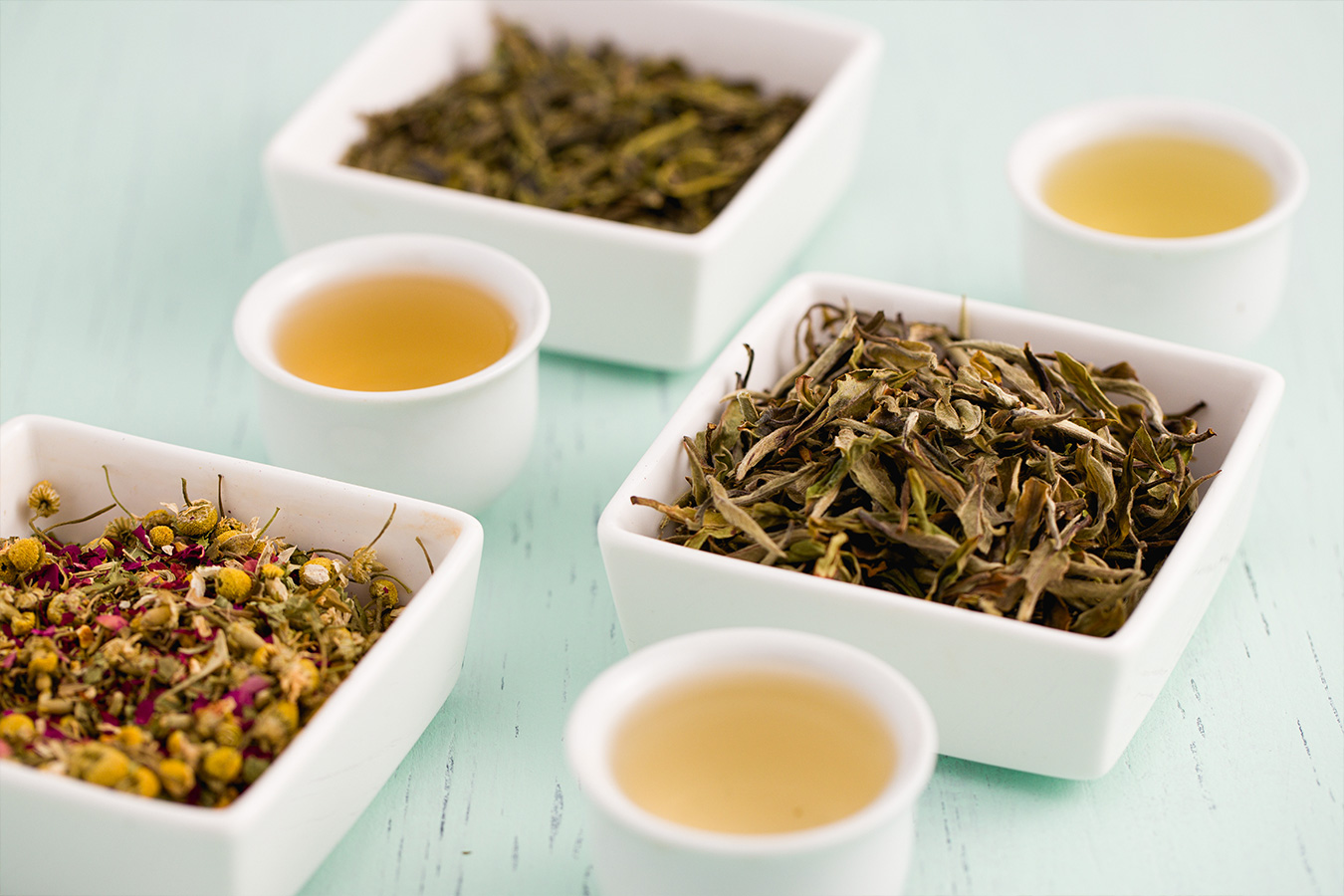 Lavender: Is best known for its calming, sedative effects on the central nervous system. Lavender's flavor and aroma come from the oil of lavender, Linalool. *
Lavender lowers blood pressure and eases digestion. It can relieve tension headaches, reduce stress and promote sleep. Lavender is an essential oil in aromatherapy or an infusion in a beverage. *
Lemon Juice: Lemons are rich in vitamin C and have a cleansing effect on the digestive system. They have a wide range of therapeutic properties. Lemons are also rich in Vitamin B and potassium. Lemons have antibacterial and antiviral properties, strengthening the immune system. *
Black Tea: Tea from the Camellia sinensis plant contains caffeine, a stimulant, and theanine, a relaxant. It also provides folic acid (vitamin B9), some potassium and magnesium, and a trace of fluoride. Tea contains antioxidants called polyphenols that benefit the circulatory and immune systems. *
* Source: The Illustrated Encyclopedia of Healing Herbs by C. Norman Shealy, MD, PhD
Where to Buy The Best Earl Grey Tea
Since I discovered premium Earl Grey with bergamot's real oil, I've found a few other brands that also make premium blends. You may want to try some of them out too. Take your time. You will find your perfect blend.
Decaffeinated Earl Grey Tea
Adagio Earl Grey tea is decaffeinated using the carbon dioxide (CO2) process, which retains the most flavor and antioxidants. Adagio's method takes the astringency of Ceylon out of the tea with the caffeine. It is a wonderful alternative to caffeinated earl grey tea.
To treat yourself to a superb Earl Grey, you must try Rishi's Earl Grey Supreme. Rishi infuses top grades of Yunnan Dianhong black tea with the essential oil pressed from real bergamot citrus fruits grown in Calabria, Italy, to yield our Earl Grey Supreme blend. This tea is infused with bergamot oil made during the first pressing of the year, around November-December, with the most fragrant and aromatic floral complexity.
Excellent base tea with fabulous bergamot flavor. It's not harsh, like some low-grade earl greys- that taste a little like drinking perfume. If you love Earl Grey- give this a try. I think almost everyone could appreciate this.
Try Van Leeuwen's Earl Grey Tea French Ice Cream for a special treat. They use Rishi Earl Grey Tea, and it's fabulous! I just discovered this ice cream, and my entire family is in love. It's the way ice cream should be made. And I'm not an ice cream eater, so that's saying something. 
I've only tried their London Earl Grey, but they have various teas flavored with bergamot. The London is a premium black tea from China flavored with the oil of bergamot. It comes as a full-leaf tea in individually wrapped bags.
Fortnum & Mason offers many varieties of Earl Grey, both loose and bagged. Its flavor is made up of simple black tea flavored with the oil of bergamot.
Kusmi's White Anastasia Tea is a blend of white tea, orange blossom, bergamot, and lemon, producing a lovely delicate tea. It reminds me of an oolong.
The Anastasia tea is a blend of black China and Ceylon teas with scents of bergamot, lemon, lime, and orange blossom. They use the essential oil of bergamot to scent their tea.
Teabox makes a traditional Earl Grey blend with premium Assam black tea and pure bergamot extract, which lends a citrusy twist. This is a full-bodied and robust tea with a rich amber-colored infusion. They have a variety of teas flavored with the oil of bergamot.
Smith Tea makes curated tea blends with loose-leaf varietals crafted in small batches in Portland, Oregon. Lord Bergamot No. 55 is their signature, Earl Grey.
Vahdam's Earl Grey Citrus Black is a blend of black teas from India with the natural oil of bergamot fruit, a pear-shaped sour orange originally found in Italy. The dry leaf is delightfully fragrant with a bright liquoring cup. This tea's fruity and aromatic citrus flavor makes it a great iced tea.
---
NEW TO TEA? START HERE >>