Earl Grey Cocktail is a true classic and excellent tea cocktail. This delicious alcoholic tea cocktail is made with orange liqueur and earl grey tea, of course.
The beauty of Earl Grey is that it makes an excellent mixer for tea cocktails. Here is a simple and sophisticated alcoholic tea made with Grand Marnier and earl grey tea.
Tea is the most popular drink in Britain, with over 165,000,000 cups being drunk in the UK every single day of the year. The two most consumed teas are Earl Grey and English Breakfast.
Why are they so popular?
In studying tea, I've noticed most tea drinkers from western countries prefer flavored black teas. One of the most popular flavored teas in the west is Earl Grey.
Not for me, though. Even though Earl Grey is an international bestseller, it took me a long time to find an Earl Grey tea I even liked.
But I never gave up – always willing to try a new tea, I finally came across an Earl Grey that I liked. I had to find out why.
What made this one so superior to all the other Earl Grey teas that I've tried?
Bergamot Oil
The distinctive flavor of Earl Grey comes from bergamot oil. Bergamot is a Mediterranean citrus fruit. The bergamot fruit has a very generous rind and is prized for its fragrant essential oil by perfumeries and tea blenders. The black tea used as a base for Earl Grey is a blend and often comes from China, India, or Sri Lanka.
I discovered that some tea blenders use natural bergamot oil while others use synthetic oil. Unfortunately, most are artificially flavored. When a genuine oil is used, it will say ''oil of bergamot'' or ''bergamot essential oi''. Natural bergamot has a subtle but intense flavor. And it's not easy to find.
If the tea is artificially flavored, it will read ''bergamot flavoring'' or "bergamot flavor''. It's not the same as essential bergamot oil.
Blending Earl Grey Tea
Since Earl Grey is a blended, flavored black tea, the exact blend of black tea used and the choice and amount of bergamot oil will significantly affect its flavor. Here is where the craft of the tea blender is so essential.
The best Earl Grey tea I have ever had was a handcrafted artisanal tea blend from Steve Smith Teamaker. Steve was the founder of Smith Teamaker. Before that, he founded Tazo Tea, which he sold to Starbucks. Before that, he co-founded Stash Tea.
Years ago, when I first tried Smith Teamaker Earl Grey tea, dubbed ''Lord Bergamot'', I reached out to Steve to find out what made it so extraordinarily delicious. He said the key was using an all-natural bergamot oil from Italy. Italian bergamot oil is costly but is the preferred oil.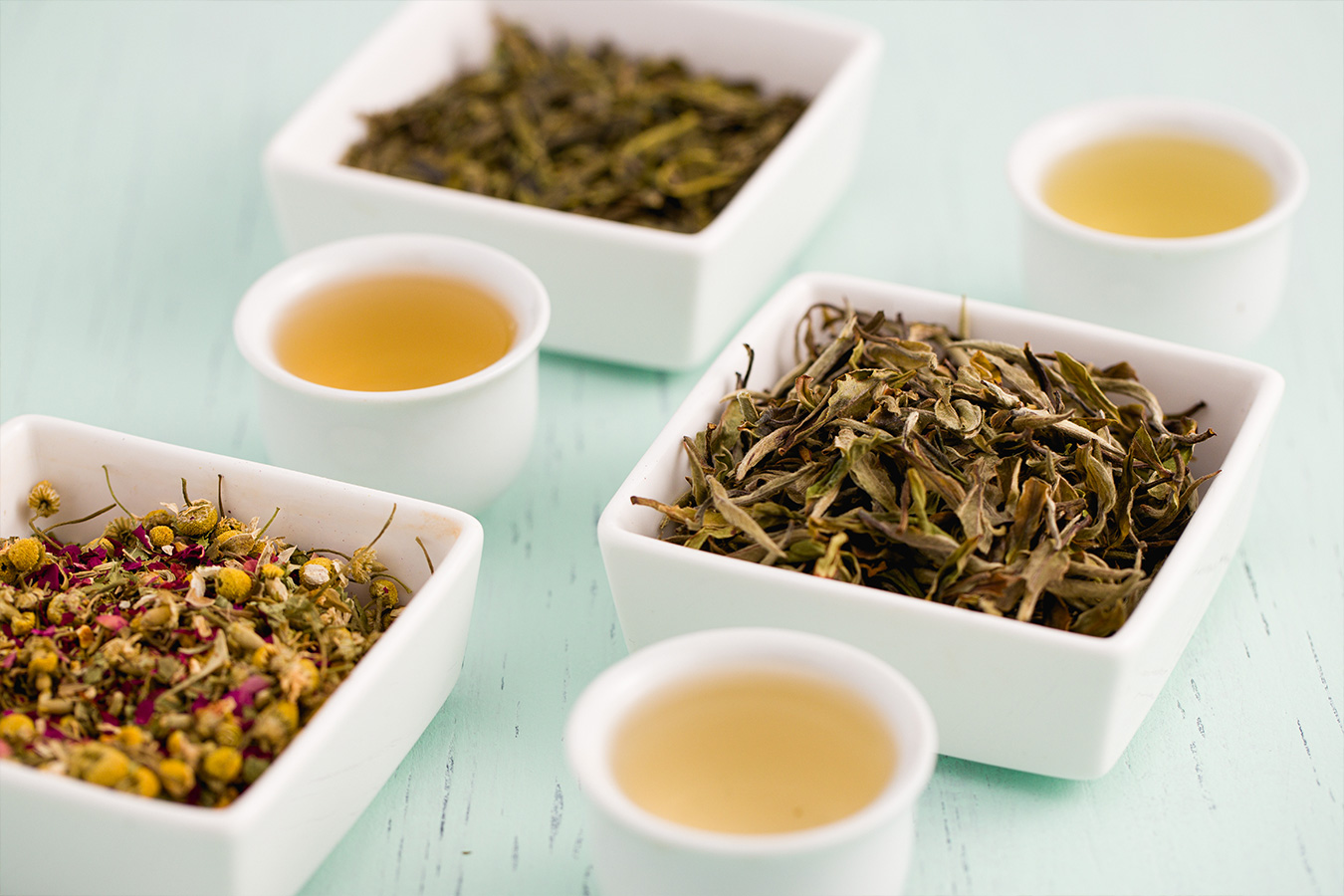 Of course - the Italians - when it comes to food, you can't mistake their passion for excellence! Italian bergamot oil makes the Earl Grey tea a tad pricey, but it's worth it.
The black tea base for the Smith Teamaker Earl Grey is a blend of Assam tea from India and Sri Lanka tea from the Dimbula and Uva regions. You won't find Smith Teamaker Earl Grey in most stores. But you can buy Smith Teamaker Lord Bergamot on Amazon.
I love watching this video of the tea crafters at work.
Tea Cocktail

s

Alcoholic tea drinks are easy to make. Here's what you will need:
Earl grey tea for the simple syrup and lemon juice.
Orange liqueur. The two most famous brands of orange liqueur are Grand Marnier and Cointreau.
Proper barware is a must for any cocktail lover. Home Wet Bar specializes in personalized glassware, barware, signs, and decor. These make fantastic gifts or simply as an addition to your home bar.
Grand Marnier is The Classic Liqueur
Grand Marnier is a French liqueur and is a remarkable blend of cognac and tropical oranges from the Caribbean, created in 1880 by Louis-Alexander Marnier Lapostolle.
The cognac is made from Ugni Blanc grapes from the Cognac region in France. It makes a perfect blend for an alcoholic tea.
Earl Grey Cocktail Recipe
Pro Tips:
Make sure the tea and simple syrup are cooled before mixing.
Use a cocktail shaker. Shake until it is cold.
Always use a good quality liqueur.
Select an Earl Grey made with natural Bergamot oil.
Use my easy interactive recipe to change the servings from 1x to 2x to 3x.
Make the simple syrup ahead and refrigerate.
Recipe
Earl Grey Tea Cocktail
Earl Grey tea is a classic. The beauty of Earl Grey is that it makes a wonderful mixer for cocktails, lattes, and cooking. This is a simple and sophisticated Earl Grey Tea cocktail made with Grand Marnier and garnished with an orange slice.
Instructions
Earl Grey Syrup
Bring water to boil in a small saucepan. 

Add Earl Grey tea leaves to brew for 4 minutes.

Add sugar and stir to dissolve.

Strain syrup into measuring cup. Set aside to cool.
Cocktail
Fill a cocktail shaker with ice. Add Grand Marnier, Earl Grey Syrup, and lemon juice. Shake well.

Strain into cocktail glass. Garnish with orange slice.
Notes
This recipe scales equally to the number of servings required. Just multiply the ingredients by the number of servings needed.
Nutrition
Calories:
259
kcal
Carbohydrates:
57.3
g
Protein:
1.9
g
Fat:
0.3
g
Sodium:
74.4
mg
Fiber:
1.5
g
Sugar:
50.6
g
Vitamin A:
400
IU
Vitamin C:
42.9
mg
Calcium:
20
mg
Iron:
0.9
mg
Where to Buy The Best Earl Grey Tea
Since discovering premium Earl Grey tea with the natural oil of bergamot, I've found a few other brands that make an excellent Earl Grey tea blend. You may want to try some of them out too.
I've only tried their London Earl Grey, but they have various teas flavored with bergamot. The London Earl Grey is a premium black tea from China flavored with the oil of bergamot, a citrus fruit. It comes as a full-leaf tea in individually wrapped bags.
They offer many varieties of Earl Grey tea, both loose and bagged. Its flavor is black tea flavored with the oil of bergamot.
The White Anastasia Tea combines white tea, orange blossom, bergamot, and lemon, producing a lovely delicate tea. It reminds me of an oolong. The Anastasia tea is a blend of black China and Ceylon teas with scents of bergamot, lemon, lime, and orange blossom. They use the essential oil of bergamot to scent their tea.
It makes a traditional Earl Grey blend with premium Assam black tea and pure bergamot extract, which lends a citrusy twist to the tea. A full-bodied and robust tea with a rich amber-colored infusion. They have a variety of teas flavored with the oil of bergamot.
Smith Teamaker curates tea blends and loose-leaf varietals crafted in small batches in Portland, Oregon.
The Earl Grey Citrus Black Tea is a blend of black teas from India with the natural oil of bergamot fruit, a pear-shaped sour orange originally found in Italy. A delightfully fragrant tea, this tea's fruity and aromatic citrus flavor also makes a great iced tea.
---
NEW TO TEA? START HERE >>