People often ask me how they can get into tea but don't know where to start. So, what's the best way to learn about tea? Join a tea club.
But which tea club is right for you?
Specialty teas are becoming more popular thanks to writers, educators, and tea entrepreneurs like Charlie Ritchie. I was pleased to interview Charlie, who co-founded Tea Runners in 2016 with Jewel Staite.
Specialty tea is high-grade loose-leaf tea from small tea estates. The segment of the tea industry that produces premium tea is usually from single tea gardens.
I wholly agree with Charlie that the easiest way to learn about specialty tea is to join a tea club that offers a wide variety of teas. And allows you to customize your preferences.
To the new tea drinker, exploring the world of tea beyond supermarket tea bags can be confusing, if not overwhelming. There are so many choices, much of which the new tea drinker knows little about. It's one of the reasons I started this blog.
Tea is a culinary art, and the best way to learn about the art of tea is by tasting it. Taste as many teas as possible, and you will better understand and know tea.
Tea clubs solve this problem by offering a variety of teas. Tea Runners tea club offers fully customizable high-quality teas and a la carte shopping for when you discover that special tea you must have all the time.
Q. Hi Charlie, thank you for your time. When did you first become interested in tea, and what led you to launch your tea business, Tea Runners? Were you always a tea lover?
A. I grew up in a household of regular tea drinkers, but it was grocery store brands like Tetley's Orange Pekoe and always served with milk and honey. It wasn't until later in life that I discovered the joy of drinking specialty teas.
Q. How did you get interested in specialty tea?
A. I used to love coffee when I was in my 20s, but eventually, it just started to make me feel lousy. I started drinking tea more often as a replacement because it has a slower caffeine release and does not have coffee's 'spike and crash' experience.
I ventured into specialty tea entirely on my own. I just had a natural curiosity for it because tea was a regular thing in my house growing up, and I knew there was so much more to it than the mainstream brands.
It wasn't until I started Tea Runners that I went off the rails sampling thousands of teas.
Q. How did you develop the idea for Tea Runners?
A. I come from an entrepreneurial background and have started several businesses. When I started getting into tea myself, I immediately saw that a tea discovery experience would lend itself perfectly to a subscription box, where you could be introduced to many teas you would otherwise never come across.
In the very early days of launching the subscription, we shipped four teas per box and got excellent customer feedback, but it was evident that not everyone liked the same thing. Since then, we have embarked on solving "Not my cup of tea" through a personalized and fully customizable subscription that empowers users to choose their tea adventure.
Q. If someone is new to specialty tea, how do you recommend they learn about it?
A. Through our subscription 🙂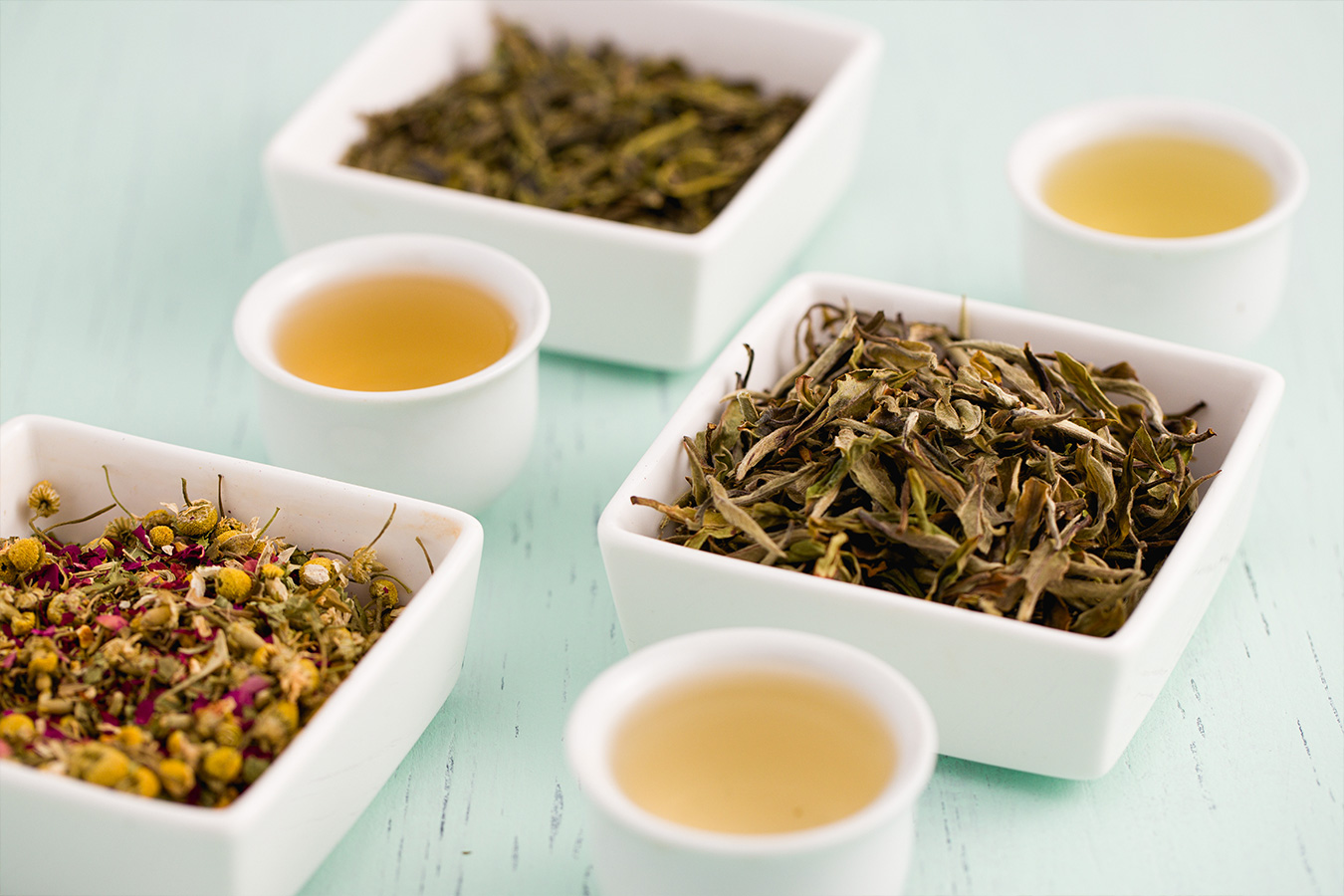 Q. Can you explain the various tea products Tea Runners offers?
A. Our primary product is our subscription. It's a great place to start and discover a new world of tea. We also sell full-sized bags of tea in our subscription, so you can get more of the tea you love.
We have about 500 active teas on our roster, and we continually remove less popular ones and add new ones we think people might like. As of now, we are purely loose-leaf, but we will begin offering pyramid bags of our most popular teas in 2023.
Many of the teas we have are award winners at the Tea Championship Awards, and many others are small-batch specialty teas, mainly from China, Nepal, and India.
We offer all kinds of teas, from small-batch rare, expensive specialty tea to blended/flavored tea and a vast lineup of herbal tea.
Features of The Tea Club
All boxes are fully customizable:
Four pouches of tea in every box
20-30g of tea per pouch
30-40 cups of tea per box
Free shipping
Original Tea Box - The Original Box contains four different teas, including pure teas, blended/flavored teas, and herbal teas. Great for exploring a variety and discovering your tastes!
Black Tea Box - Our All Black Tea Box is the most popular and only contains pure black teas, blended black teas, and flavored black teas.
Herbal Tea Box- The Herbal Tea Box contains all caffeine-free herbal teas: rooibos blends, chamomiles, peppermints, honeybush, and more.
Pure Tea Box -The Pure Tea Box contains pure teas only. No blended or flavored teas, no herbal teas.
Q. What do you love the most about tea?
A. I love the experience of tasting teas from around the world. The vast array of flavors that can be crafted from tea never ceases to amaze me.
I rarely drink blended or flavored teas. I occasionally find one I like, but my daily tea-drinking routine is all pure teas. I love Laoshan black tea, silver needle white tea from China, gold tea from Nepal, and first flush Darjeeling black.
There is also tea for every time of the day or for any mood. There is nothing like opening a bag of fresh tea.
Q. What sets Tea Runners apart from other tea companies?
A. We are the only major tea subscription to customize every box fully. It isn't easy to do operationally, but we've got it figured out, bringing our customers a much more engaging and rewarding experience.
While most other similar services are pretty strict with what you're going to get, how much you're going to get, and when you're going to get it, we've designed a subscription that allows our members to get precisely the kinds of teas they want, when they want them.
We've also recently launched a feature that shows our subscribers a history of every tea they've been shipped, with the ability for them to make notes and track their favorites. We will use their feedback to send them new and beautiful teas they're likely to enjoy.
We had to build a custom platform to power our business to pull this off. No other subscription management tools could do what we needed to offer our customers.
Related:
Q. What are the most significant challenges you encounter in the tea business?
A. Compared to other businesses I've been involved with, working with people in the tea business has been a pleasure. It is an industry full of very friendly people.
Logistics and technology have been challenging, but that's only because we built everything from scratch. We had to accomplish what we wanted.
Q. Tea Runners has won several top awards. What are some of your significant successes thus far?
A. In November 2022, we were named "Best Overall Tea Subscription" by the Food Network and "Best Tea Subscription" by Good Housekeeping.
Q. How do you educate yourself about tea?
A. Through experience running our business, speaking with other tea lovers, and reading the occasional tea book.
Q. What tea industry trends are you paying attention to? In the U.S. market and worldwide?
A. Not a lot. I listen to my customers.
Q. How do you source your single-origin teas and create tea blends?
A. We source some of our teas directly from farms in Asia but mostly from top tea companies in North America. We do not do our blending in-house.
Q. Are you strictly an online tea seller? How do you reach your audience?
A. Yes, we are strictly e-commerce. We do not have a storefront. We reach our audience through social media, searches, and customer referrals.
Q. Do you offer wholesale opportunities at Tea Runners?
A. We do not at this time.
Q. Thank you for your time. Last question: How do you envision the future of Tea Runners?
A. We are a subscription designed to introduce people to the wonderful world of tea and get them teas they're most likely to love. We will continue to refine our subscription algorithm to bring people a top-notch tea discovery experience that is catered to their preferences, and we will continue to offer new products requested by our wonderful customers.
---
To learn more about Tea Runners, visit their website: https://tearunners.com/
---
New to Tea? Start Here >>