A tea subscription box is a great way to explore tea. By joining a tea club, you can brew various best specialty teas.
Tea subscription boxes offer convenience and are an excellent way to expand your tea experiences. But which tea of the month club is best for you?
Staying stocked up on top-notch loose leaf tea options is a matter of availability for serious tea lovers.
A tea subscription box can help you access a large variety of premium teas. I've put together some of the best tea box subscription services that will curate and deliver specialty teas right to your door.
These online tea shops are trustworthy, provide excellent customer service, and offer high-quality tea. Each tea club experience is different. While some you can tailor to your likes, others you cannot.
When tea becomes a ritual, it takes its place at the heart of our ability to see greatness in small things. - Muriel Bradbury
The best way to go from novice to expert is to drink a different tea every day. Make tea a daily ritual.
What Are The Advantages of a Tea Subscription Box?
The best tea subscription boxes help you discover new teas from different growing regions. You may have exclusive opportunities and access to:
New harvest teas.

Rare teas or small shares of expensive teas.

Fresh teas that are not sold in the tea shop.

Small tea farmers.

Limited stock.

Discounted pricing.
The Best Tea Clubs Listed Alphabetically:
Adagio is a famous general online tea shop that offers outstanding tea experiences. The Adagio website provides extensive customer reviews and ratings for each tea while providing good quality tea with fair pricing.
WHAT YOU GET:
The Tea of the Month is regular shipments of fresh loose teas. You choose from herbal, a popular variety, black, or green tea and start at $19 for 1-month to $194

for 12-months of green teas.

The first shipment is two months of tea in one box. Subsequent shipments are two months each.
I don't think you will ever go wrong with Adagio tea. They have something for everyone, and it's a great way to explore tea.
---
I like this shop overall. It's another famous all-around tea shop. Their selection is excellent, with many options of quality teas and reasonable prices. Their website is easy to use, and I love that they have customer reviews.
WHAT YOU GET:
Choose from 6 options: Caffeine Free, Classic, Single Origin, Explore, Wellness, and Pyramid Tea Bags.

Decide how many months: 3-month for $65 USD, 6-month for $110 USD, or 12-month tea for $215 USD.

Each month you get information on the teas you're drinking to learn more about tea.

Each month, 2-4 ounces (approximately 30 servings) of a new tea is shipped. The teas are seasonally selected and alternate each month.
---
Japanese Green Tea Company is a US-based company sourcing tea directly from Arahataen Green Tea Farms in the Shizuoka prefecture in Japan. The farm cultivates a sweeter soil using the Chagusaba Method, which tends grasslands to enhance soil fertility.
Grasses are grown throughout tea plantations in the summer months, later cut down to form an insulating layer to prevent the ground from freezing. Sugar cane and syrup are also added to the soil to enhance their sweetness.
WHAT YOU GET: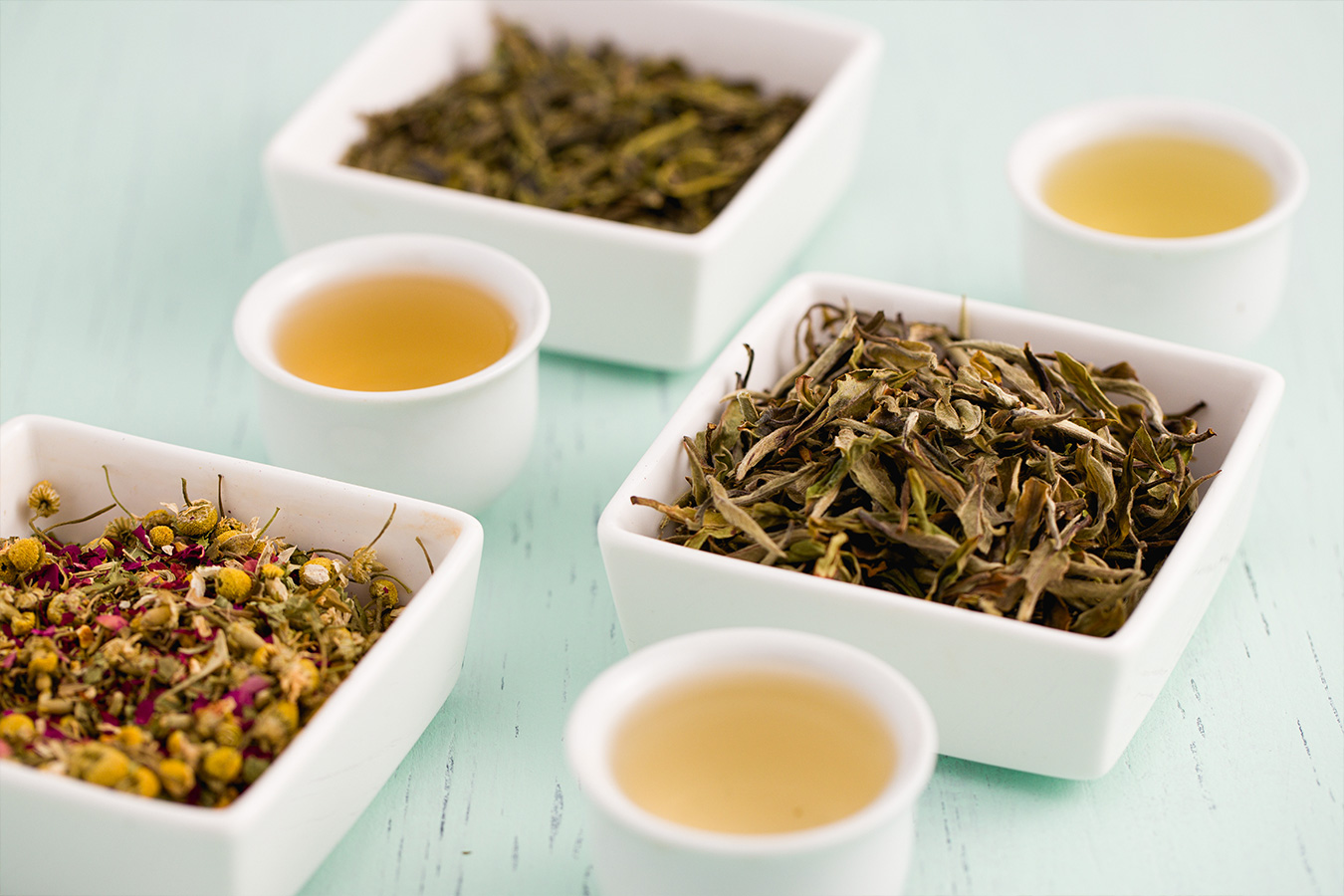 The subscription plan is very flexible.
Select your tea(s) of choice.
Instead of a one-time order, select a subscription delivered at 15, 30, or 60-day intervals for a 20% discount.
Pricing varies widely depending on the tea.
Use the code BETTER to get 10% off HERE
---
Eco-Cha primarily sources Oolong Tea from Taiwan, offering black tea. While all three main types of tea—Oolong, Green, and Black—are produced in Taiwan, it is most famous for Oolong Tea. Echo-Cha also has occasional floral blend teas.
Their subscription teas tend to be better than those they offer in their online tea shop.
WHAT YOU GET:
Starting at $35

monthly, $189 for six months, and $359 for 12 months.
Pre-pay for 6 or 12 months and get a free gongfu teapot and tea tray.
Eco-Cha curates your tea box.
Each tea box subscription contains 75 grams (2.6 ounces) of rare Taiwanese teas.
Every month is a new adventure in Taiwanese tea.
Each pack comes with an online info sheet and tasting video.
Free Shipping.
---
Free Your Tea founder Knud Berthelsen offers premium loose leaf teas sourced from tea plantations worldwide. The goal is for everyone to discover new favorite teas.
Personalized - Find your favorite teas, using your preferences to ensure tea delivery each month you'll want to drink again and again.
Sustainable- Works closely with suppliers to ensure the teas are grown and processed in sustainable ways.
High Quality - Sources tea from wherever the best teas are found, like China and India. Strives to offer the freshest and highest quality tea possible delivered directly to your door.
WHAT YOU GET:
Each subscription box of loose leaf teas includes tea bags for steeping.
Personalized shipments.
Each 3-month period you receive six 2-ounce teas individual loose leaf tea samples featuring a wide range of tea selections which make 24-36 cups of tea.
Prices range from $69 for three months to $216 for 12 months.
Free shipping.
I tried a lot of different tea subscriptions, and this was one of my favorites.
---
Global Tea Hut is a monthly tea magazine with comprehensive information on Chinese and Taiwanese tea types. The magazine has articles on tea wisdom, science, tea processing, tea brewing, history, and Cha Dao. It also has a community organization across 30 countries.
WHAT YOU GET:
A monthly subscription starts at $25

and includes one small tin of Chinese or Taiwanese tea per month and the magazine.
$50 magazine plus two rare teas.
$100 magazine plus three rare teas and a bonus gift.

The teas vary every month and are rare teas. Everything from Liu Bao black tea to master-roasted Taiwanese oolong, from Dian Hong (Yunnan red tea) to green tea.

The magazine and tea are paired with articles that help educate you about the month's tea. All their teas are chemical-free and sustainably farmed.
I've learned a lot about Chinese teas and discovered some fascinating tea.
If tea isn't offered, a relationship isn't offered.

Himalayan saying
This was another of my favorite subscriptions early when I learned about tea. The accompanying magazine provides an excellent tea education.
---
Matcha Source specializes in everything matcha. So if you're a matcha fan, this is the place for you. Matcha Source offers everything from ceremonial to culinary grade. All of their matcha is sourced from the highest quality Japanese matcha.
WHAT YOU GET:
Every other month shipments from $39 -$59 per month.
You select the grade and quantity.
Each canister contains 20 - 100 servings, depending on the selection.
Free shipping.
---
Sips By is a multi-brand tea subscription box. They have about 60 different tea companies in the plan. You fill out a tea profile to match your preferences for your monthly tea subscription boxes.
WHAT YOU GET:
Cost

$16

a month.
Get four

premium teas from different name brands matched to your profile.

Each box of premium tea makes 15 cups.
---
Smith Teamaker was founded by the late Steven Smith of Tazo tea company and Stash Tea Company. Steven Smith Teamaker is his signature brand known for its curated tea flavors blended in small batches in-house. I enjoy their Lord Bergamot; it's one of the best Earl Grey teas I've had.
Smith Tea offers Teamaker's Choice Club tea subscription.
WHAT YOU GET:
For $179 per year, Teamaker's Choice Club sends a different signature tea carton every month, with a special holiday bonus of two cartons in December. Their website posts the schedule of tea blends that arrive each month.
---
Teabox is an Indian-based online tea company specializing in high-quality single estate Indian grown loose leaf teas. They source fresh teas from Indian tea estates in Darjeeling, Assam, and the Nilgiris and freshest teas from Nepal.
Darjeeling and Nilgiri black teas are some of my personal favorites. And you can't make a good English Breakfast tea without a good Assam.
WHAT YOU GET:
$35.99 per month
Five premium teas each month 1.06 oz of each tea totaling 5.3 oz (60 -70 cups)
Each month is a different themed tea subscription box
EXAMPLE: The Blue Hills Box includes: Burnside Classic Spring Green Tea, Nilgiri Jasmine Green Tea, Kodanad Classic Winter Clonal Black Tea, Havukal Special Winter Frost Black Tea, and Korakundah Special Winter Frost Green Tea.
---
TeaPro is based in the United Kingdom and offers monthly educational loose leaf tea subscriptions. Experience tea like never before with their educational monthly loose leaf tea subscription box. Each month is a different themed tea with extensive education and tasting notes.
TeaPro offers high-quality tea and is one of my favorite tea box subscriptions.
WHAT YOU GET:
$22.66 per month.
Complimentary tea infuser glass.
---
Tea Runners delivers high-quality teas right to your door. Tea Runners teas come from small-batch producers, many of which are top-place finishers at the Global Tea Championship Awards.
I loved my Tea Runners subscription box. All the teas I received were top quality. They offer many rare teas from small producers.
WHAT YOU GET:
Every box contains a curated collection of 4 of the world's best loose leaf teas, tasting notes, and steeping instructions. They offer four packages and customization.
There are four boxes to choose from All Black Tea Box, Herbal Tea Box, Pure Tea Box, and Original Box (a combo of all kinds of teas).
Three subscription delivery options: Monthly, Bi-Monthly, and Tri-Monthly.
Each box contains enough tea for 30 to 50 cups.
Comes with tasting and brewing instructions.
Free shipping to USA and Canada.
It starts at $21 per month.
---
Tea-master Tyas Sōsen founded organic and natural Japanese teas. He is the first certified Belgian Japanese tea instructor and Tea-ceremony teacher in the Enshū school.
The Tea Crane specializes in Japan's safe, environmental, and healthy organic teas.
WHAT YOU GET:
$25 USD for 1-month, $125 USD for 6-month and $250 USD for 12-month subscription.
One package of 30 to 50 grams of authentic, naturally produced tea, which otherwise cannot be obtained elsewhere.
A different package of artisan Japanese tea is selected for you each month.
A course on artisan Japanese tea comprised detailed information on natural farming techniques, interviews with farmers, brewing guides, and much more.
A monthly newsletter concerning artisan Japanese tea.
Access to exclusive subscriber-only videos.
Direct access for answers to your questions on Japanese tea.
---
---
Maria Uspenski founded The Tea Spot. She is a cancer survivor and author of Cancer Hates Tea. I'm a big fan of The Tea Spot Subscription Box because they offer a variety of whole leaf teas harvested from world-renowned tea estates and handcrafted signature blends.
WHAT YOU GET:
A monthly subscription of 4 loose leaf teas is changing, so you get a good variety. It arrives in a cute box with a tea education postcard. They also include a loose leaf tea infuser!
Each shipment is a "blind box," — so it's a great way to expand your tea horizons. If you're stuck in a tea rut, you won't be after receiving the surprising variety of excellent teas offered.
Over 15 servings of tea each month, starting at $14.95.
---
White2tea is a minimalist tea company created by passionate Puer lovers based in China. They offer Puer, white, oolong, and black teas.
WHAT YOU GET:
Members receive a variety of teas each month, shipped worldwide, for $29.99/month.
Tea club members receive unique benefits each month, including exclusive discounts on tea club teas and access to tea club-only productions.
White2Tea chooses quality teas that offer a range of experiences. Every month is a surprise. Their tea club touches on a variety of tea styles from diverse regions.
---
More Tea Of The Month Clubs?
Whew! So much tea, so little time!!! That's quite a list, but I may have missed many more tea clubs. Post your favorite club in the comments.
---
Tea for Beginners Start Here >>