I review the best tea kettles for every type of tea drinker. Find out which tea kettle is right for you and your budget. I independently research, analyze and recommend the best tea products and accessories—learn more about my recommendation process here.
Better tea, better mood.
Tea is more than just tossing a tea bag in hot water. Good tea is crucial for our mental and physical well-being. To make a perfect cup of tea every time, consider buying one great kettle that makes tea time your favorite part of the day.
If you're ready to refresh your tea, a new tea kettle is a great place to start. Luckily, your search doesn't have to be too difficult, thanks to the endless options available on Amazon and online. If you're trying to find a tea kettle for your kitchen that won't break the bank, my tea kettle buying guide will help.
The Best Tea Kettles in 2023
Here are details on the ten best tea kettles for every price point and tea drinker. The popular kettles among tea enthusiasts are the kettles with variable temperature controls. Each product has earned a 4.4-star rating or above from real customers!
HOW I SELECTED THE KETTLE
I've wanted to review the best tea kettles for some time. Over the years, I've been through many, and the choices multiply every time I shop for a new one.
So, I've gone down the rabbit hole of tea kettle research, selecting some of the best kettles. Some boil and infuse all in one, some are stovetop kettles, and others are electric kettles for the countertop.
And thanks to all of you who shared your favorite kettles and kettle mishaps with me. It's a reminder of all the beautiful things we have in common instead of what makes us different. I've included your input in my research.
Who better to select a tea kettle than tea enthusiasts?
If you are in the market for a new tea kettle, hopefully, I've saved you hours of research.
WHAT TO CONSIDER WHEN BUYING A TEA KETTLE
Size
Water temperature control
Price
Material
Weight
Style
I feature a variety here, including countertop electric, stovetop, kettles with infusers, whistling stovetops with cool handles, small electric tea kettles, electric with water temperature control, kettles with infusers for loose tea, and glass kettles.
Amazon carries many unfamiliar brands, making knowing which ones to buy difficult. So, I researched for you and found the best kettles reviewed by thousands of real customers, tea enthusiasts, and myself.
For budget-friendly yet quality products, it's hard to top the retailer's in-house brand AmazonBasics, which is why I've included one of its best-selling options from Amazon Basics.
Best Tea Kettle: My Top Pick
The Fellow Stagg EKG Electric Gooseneck Kettle is the number one best-selling on Amazon. It has "to the degree" temperature settings for the perfect specific temperature. No presets to deal with, and it is suitable for individual taste adjustments. The electric kettle features a long gooseneck spout for precise pouring over coffee, loose-leaf tea, hot chocolate, or even a tea bag in a mug.
I love the built-in brew stopwatch! I don't know about you, but always time my tea brews. The built-in stopwatch makes it so convenient. And the heating is quick with a 1200-watt heating element.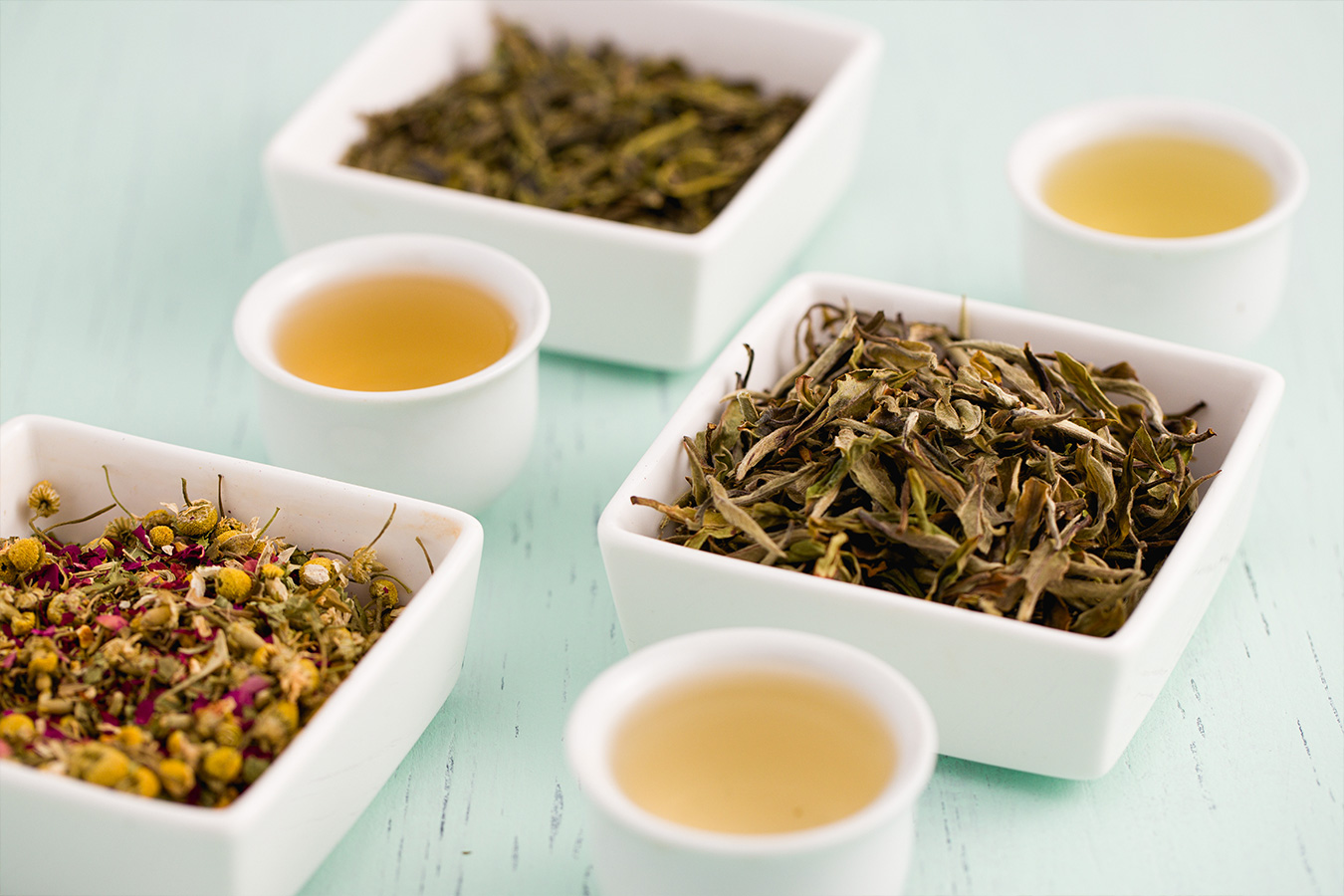 The temperature control makes this versatile for pour-over coffee lovers and tea drinkers alike. The kettle is in stainless steel with a heat-hold option or an auto-shutoff. An Amazon Choice with over 4,500 ratings, giving 4.5 out of 5-star reviews and 80% of five-star ratings on its website.
Material: Stainless Steel - Matte Black, Silver, Copper, White, or Pink
Size: 0.9 liters (4 cups)
Material: Stainless Steel - Matte Black, Silver, Copper, White, or Pink
Size: 0.9 liters (4 cups)
Best Tea Kettle With Infuser
I make iced tea almost every day. I was looking for a kettle to brew loose-leaf tea and add sugar, lemon, or other flavorings. This would save using multiple pots and kettles.
This brewer is designed for various tea blends because different teas require specific temperatures and steeping times. The front buttons are clearly labeled for the type of tea you desire, and the boil setting allows you to control temperatures.
I like the removable stainless steel infuser. It's large enough to infuse almost any tea leaf, as the leaves can expand and infuse their flavor into the water at the correct temperature. This tea kettle is perfect for making Moroccan Mint Tea or Ginger Lemon Tea directly in the pot- I love it!
The Breville Smart Tea Infuser Compact is affordable and ticks all my requirements. I'm so glad I chose it. I can control steeping time and temperature, and it maintains temperature automatically. It's very easy to clean. This Amazon Choice tea maker has a 4.5 out of 5-star rating on Amazon and 4.5 out of 5-star ratings on its website.
Material: Stainless Steel and Borosilicate glass
Size: 34 oz. (4 Cup)
Best Electric Tea Kettle
The Breville Electric Kettle is a favorite among tea enthusiasts. I like its stainless steel pour filter, base, and heating plate. The water-level indicator shows in the window, and the removable mesh filters water to eliminate scale deposits - a common complaint with some electric kettles.
The best feature is the variable pre-set temperature controls for each type of tea. Overall, Breville appliances are top quality - I have several Breville products and love them all.
The water boils fast with a 1500-watt electric plate and has an automatic shutoff feature to prevent dry boiling. I also like the dripless spout and wide mouth opening for easy filling and cleaning.
This is perfect if you need an electric kettle to boil water without using up stove top space and energy. The Breville electric kettle is Amazon's Choice best-selling electric kettle, with 4.7 out of 5-star reviews and 4.3 out of 5-star reviews on their website.
Material: Stainless Steel - Multiple Colors
Size: 1.7 liters (7 cups)
Best Tea Kettle Stovetop
SUSTEAS stovetop whistling kettle with brass accents is a modern farmhouse style with a multi-clad aluminum, iron, and steel bottom for quick and even heating. It has a silicone handle with a large 3-quart capacity. What I love about this, besides its gorgeous looks, is that you can use it on induction, electric, radiant, or gas heat.
The SUSTEAS kettle is Amazon's Choice for whistling stovetop teapots, garnering 10,120 reviews with 4.4 out of 5 stars.
Material: Stainless Steel with Brass accents in black, red, or white
Material: Stainless Steel with Brass accents in black, red, or white
Size: 2.6 quarts (10 cups)
For 10% off, use my coupon code here.
Best Whistling Tea Kettle
Le Creuset Enamel On Steel Whistling Tea Kettle is a classic design and lasts forever. You can use this whistling kettle on gas stove tops, electric, or induction. The traditionally designed Le Creuset whistling kettle is pictured here, but they have other designs and sizes. I like that the handle tips out of the way to fill with water.
I had one of these kettles for years, and I loved it until I accidentally boiled it dry and cracked the inside enamel coating. (I discovered I'm not the only one who did this). They do sell an all-stainless version. Despite my mishap, I highly recommend the Le Creuset. You always want to keep the whistler closed to not forget about your water boiling!
Amassing over 2,500 near-perfect ratings from shopper reviews, posting 4.7 out of 5 stars.
Material: Baked Enamel over Stainless Steel in multiple colors
Size: 1.7 quarts (7 cups)
Related:
Best Tea Kettle Stovetop Whistling Cool Handle
I have this All-Clad Stainless Steel kettle, and I love it. It's large enough to boil water for a large pot of tea or easy enough to boil for just one cup. I've always thought the whistling kettle should have a tag with a button to test the whistle sound - some have a very loud whistle, and others are barely audible. After many tries, I chose the All-Clad Stove top kettle. The whistle is not too loud, and the construction is high quality.
The nice part about this kettle is that you can use it on any heat source - gas, electric, or induction cooktops. The All-Clad has a heat-resistant handle that stays cool, it's very easy to keep clean and it is a larger kettle with a large base for a quick boil.  I've even put mine in the dishwasher, but I don't know if you're supposed to do that. It's one of the best stovetop kettles I've ever used.
Amazon's Choice has over 1,000 5-star reviews and 80% of 5-star ratings on its website ratings.
Material: Stainless Steel
Size: 2-quart
Best Tea Kettle For Gas Stovetop
The Simplex Buckingham No. 3 Tea Kettle is by Newey & Bloomer. They began producing the prized copper tea kettle in 1903 in Birmingham, England.
The classic chrome-plated copper kettle is still made by hand. The beehive design promotes a rapid boil, 25% faster than traditional flat-bottomed models due to the coiled copper-wire base that harnesses the heat of the gas flame.
The whistle in the lid lets you know when your water has reached a boil, and the birch wood handle stays cool to the touch. The bird's beak spout is designed for a perfectly dripless pour.
Many consider this a big-ticket item, but the splurge is worth the price for tea enthusiasts. It's not just a beautiful work of art; it's a kitchen workhorse lasting decades.
All of the Simplex kettles have 100% 5-star reviews on their website. Not so on Amazon leading me to think the Simplex Kettles sold on Amazon are not authentic.
Newey & Bloomer state on their own website that several third-party sellers on Amazon and other online platforms and companies are referencing the Simplex trademark. Newey & Bloomer is the only company manufacturing genuine Simplex Kettles and continues to handmake kettles in England.
Therefore, I can only refer you directly to the makers' website or Williams-Sonoma.
Material: Copper or Chrome plated copper
Size: 1.9 liters (8 cups)
Best Tea Kettle Electric Small
Amazon Basics Small Electric tea kettle is all you need to boil water quickly and efficiently for tea, coffee, soups, or hot cocoa. The heating element is concealed and provides a quick boil at 1500 watts. The small size is not too heavy and makes it a pleasure to have in the kitchen, not taking up too much space on your counter.
Features an automatic shut-off to prevent boiling dry and a window to view the water level. Amassing over 42,000 reviews with 82% 5-star ratings, you can't go wrong.
Material: Stainless Steel
Sizes: 1 liter (4 cups)
Best Tea Kettle Electric Temperature Control
Cuisinart Electric Cordless Tea Kettle with 1500 watts heats the water quickly. The controls on the handle allow you to select 160 F° for delicate teas, 175 F° for green tea, 185 F° for white tea, 190F° for oolong tea, 200 F° for French press coffee, and 'Boil' or 212 F° for black tea. I like the electric ones with the temperature control, especially if you drink specialty teas requiring variable temperatures.
Over 14,000 Amazon shoppers have awarded the temperature control electric Cuisinart 4.7 out of a 5-star rating, with many saying it's one of the best electric kettles they've ever owned.
Material: Stainless Steel
Sizes: 1.7 liters (7 cups)
Best Glass Tea Kettle
Teabloom Glass Teapot has a removable infuser for loose-leaf tea. You can heat water directly in the glass teapot on an electric or gas stove top on medium heat. Does not work on an induction cooktop. The stainless steel infuser allows you to brew loose-leaf tea and is removable.
The bonus here is the built-in thermometer. Brew any tea to the precisely correct temperature. I like that there are no pre-sets, and you can adjust the temperature to your brewing tastes.
I love the beauty of this teapot; it's attractive enough to serve your guests' tea. Brewing and serving tea all in one pot makes cleaning easy.
The Teabloom 2-in-1 Tea Kettle and Tea Steeper glass teapot is Amazon's Choice in teapots, with 30 ratings averaging 4.5 out of 5 stars.
Material: Borosilicate glass and stainless steel
Sizes: 34 ounces (4 cups)
Best Decorative Tea Kettle
The MacKenzie-Childs Royal Check Enamel Tea Kettle is the most decorative tea kettle I've ever seen. It's not for every decor, but I think it's adorable in the right setting. The carved wooden handle on this enchanting piece of art tips away for filling and keeps it cool for pouring hot water.
All pieces are hand-painted stainless steel in their New York studio. The trim is bronzed stainless steel and topped with a glass-and-brass knob. Every tea time gets a bit of cheer from this kettle. A visit to their website is like a walk through an enchanted garden.
Material: Enameled Stainless Steel
Sizes: 2 or 3-Quart
Which tea kettle did you choose?
---
Tea for Beginners Start Here >>