Moroccan mint tea combines Chinese gunpowder green tea with fresh mint to create this famously delicious tea. Easy to make hot or iced!
Moroccan mint tea is a refreshing North African recipe with only four ingredients. Deliciously brewed Chinese gunpowder green tea is blended with fresh mint and cane sugar. Simmered together, it makes the most incredible Mint Tea. This is an easy recipe to make hot or iced.
Moroccan Tea
The Moroccans have elevated the art of making this tea to performance for their guests. The ceremony is the epitome of Moroccan elegance; it's a way of life and a gesture of hospitality extended through friendship and tradition.
Also called Maghrebi mint tea, British merchants introduced Chinese gunpowder green tea to Morocco in the 1860s.
The traditional Moroccan teapot is beautiful, curvy, and elegant, with the perfect spout for that high ceremonial pour. Although it's nice to have, mainly when serving guests., it's not essential to create this delightfully sweet and refreshing beverage.
How to Make The Best Moroccan Mint Tea
I will show you an effortless and delicious way to make Mint Tea, but I wanted you to see how beautiful the ceremony is when traditionally made.
I brew mine on the stovetop in a spouted saucepan. I wouldn't serve it this way, of course. Once brewed, transfer to a lovely serving teapot.
The decorative small glass cups, known as "keesan," are another part of the entire tradition. Special Moroccan Tea glasses are beautifully ornate and colorful. Again, use what you have on hand for an elegant presentation for your guests. These Moroccan tea glasses from Amazon are beautiful for serving tea to guests if you want an authentic feel.
I'm a black tea drinker of the traditional British style of tea. But the addition of mint takes tea to a whole new level. Yes, it's sweet, and I'm OK with that. The mint makes it pleasantly refreshing.
Traditionally served hot, it makes an excellent iced tea in the summertime. Try it over ice!
Essential Ingredients:
A fresh sprig of mint
Chinese gunpowder tea
Hot water
Sugar
What Kind of Mint in Moroccan Tea?
There are several varieties of mint available to use in cooking and beverages. Fresh spearmint is found most commonly in food stores and is the most popular choice for mint tea. You can also find easy-to-grow mint at nurseries or farmers' markets.
Fresh mint sprigs give the best flavor, which is my preference, but you can use dried mint leaves found in the grocery store's spice section. Once you've tried your homebrewed mint tea, you will never return to teabags!
Three Ways To Make Moroccan Mint Tea
Quick and Easy Tips to Make Mint Tea Three Different Ways:
1. The traditional ceremonial method is shown in the video below. A handful of fresh mint is placed in a Moroccan tea pot along with the Chinese green tea, cane sugar, and hot water.
2. The simple stovetop brew with fresh mint leaves in the recipe I've included here.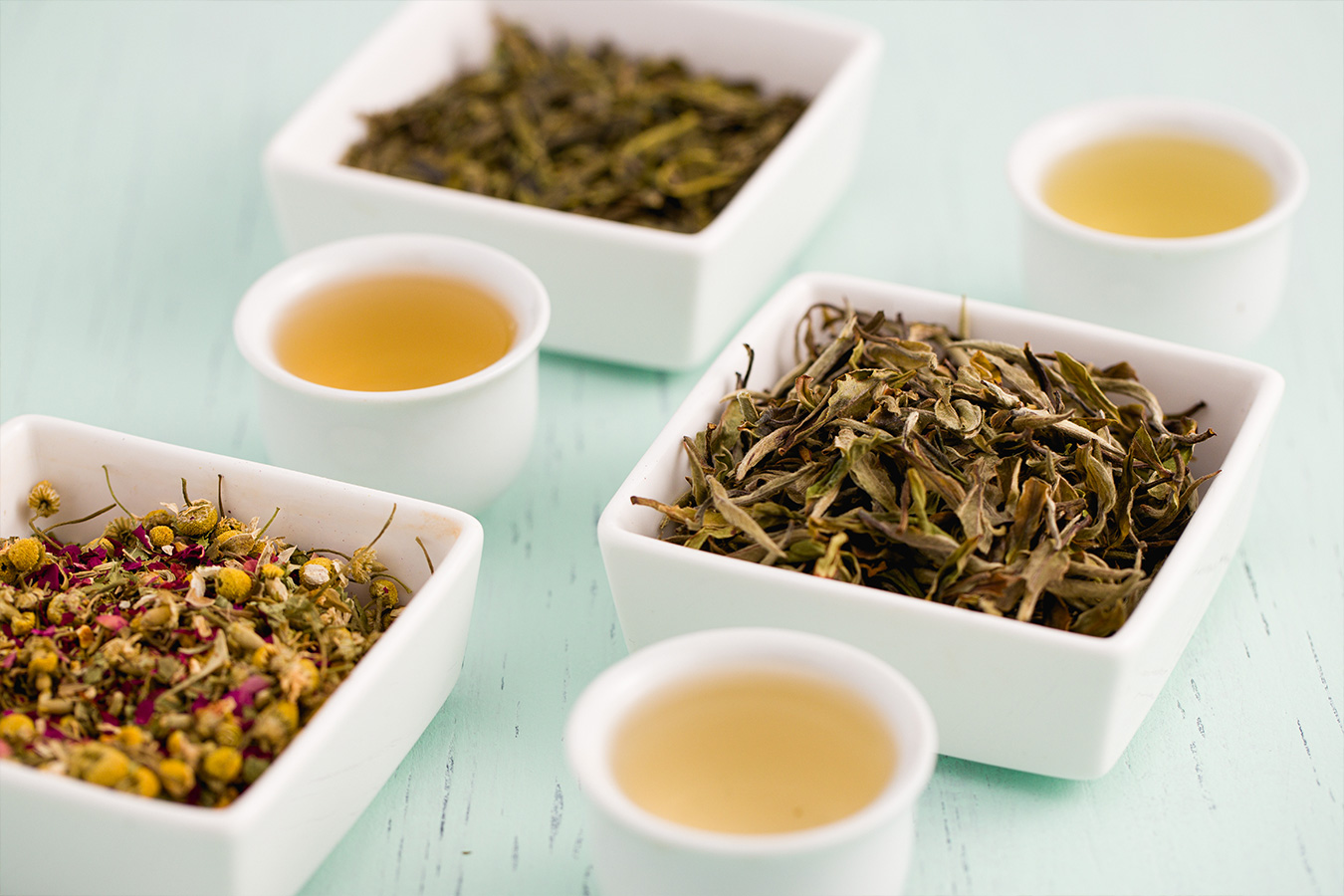 3. If the first two methods are too time-consuming for you or you want a quick cup of Mint Tea, you can buy it already blended for you from The Tea Spot.
I received samples of this tea, and it is delicious. It's a nice balanced blend without any bitterness or overpowering mint flavor. But truthfully, nothing outshines the delicious authentic taste of fresh mint.
If you use fresh mint and buy the Chinese gunpowder green loose tea by itself, it couldn't be easier to brew them together.
Authentic Moroccan Mint Tea
Cooking with Alia is a website all about Moroccan cooking. Watch this beautiful video on authentic Moroccan Tea prepared the traditional way. If you have two minutes, it's worth watching.
Gunpowder Green Tea
Zhu Cha is the Chinese name for gunpowder green tea. A quality gunpowder green tea will have glossy green little pellets of consistent size with a vegetal fragrance. The liquor is a pale yellow with a tinge of green to deep gold.
Chinese gunpowder green tea is an even rolled, pellet-shaped leaf with a smooth, nutty flavor. Using gunpowder green tea is critical for an authentic Morrocan Mint Tea experience.
During production, gunpowder green tea is heated in a tumbler, creating small pellets resembling gunpowder, hence the name. Tumble drying is a common firing practice in producing moderate to high-quality tea.
Most gunpowder tea is mechanically processed, but some may still be hand processed and hand-rolled, though it's rare.
Related:
Of all the green teas, gunpowder tea's sweet, robust flavor is the most liked. It's easy to brew and very forgiving, tolerating a range of water temperatures without turning bitter. The pellet shape allows it to retain its fresh flavor better.
The pellets should be more rounded than crumpled and a little springy in good quality gunpowder tea. Compression should not make them crumble.
The flavor should be clean and nutty with a light toastiness and vegetal notes. It might be over-processed or over-brewed if it tastes too smokey or bitter.
Moroccan Mint Tea Benefits
Mint has long been used to calm the digestive tract. It relaxes the digestive tract muscles and improves bile flow from the gallbladder, which helps the body digest fats.
For this reason, mint is often used for indigestion and irritable bowel syndrome.
Mint tea is often used for colds and coughs to thin mucous and relieve a stuffy nose.
Green tea has many known health benefits, including powerful antioxidants.
Some studies have shown that green tea increases metabolism, helps weight loss, and reduces bad cholesterol.
The Top 10 Health Benefits of Tea has more information on the benefits of tea.
Morrocan Mint Tea Recipe
Recipe
Moroccan Mint Tea
Moroccan mint tea is a blend of Chinese gunpowder green tea with fresh mint to create the famous Moroccan mint tea.
Instructions
Bring 4 cups of water to 190° F (88°C). Set aside.

Place the tea leaves and the mint leaves in a pot. Add the hot water and steep for 5 minutes.

Strain the tea into a saucepan and add the sugar. Stir and bring to a simmer over medium heat for 5 minutes. This caramelizes the sugar.

Remove from heat and pour the sweetened tea into a teapot for serving.

Pour into cups or decorative glasses.

To create a froth, pour from a height of 12 inches. Begin low and slowly raise the height of the teapot as you pour.

Garnish with mint and enjoy.
Nutrition
Serving:
4
g
Calories:
47
kcal
Carbohydrates:
12
g
Sodium:
13
mg
Sugar:
11
g
Vitamin A:
65
IU
Vitamin C:
0.5
mg
Calcium:
11
mg
Iron:
0.1
mg
Where to Buy Gunpowder Green Tea
These are some of my favorite shops to purchase quality loose leaf teas online. They never disappoint!
Gunpowder green tea from Zhejiang province, China. Full-bodied cup with a hint of smokiness and a smooth mouthfeel.
A premium loose leaf gunpowder tea from China. Tastes bold & lightly smoky. Higher in caffeine than most green teas (35-40 mg/8 oz serving).
Rolled into little pearls is used to prepare traditional Moroccan mint tea. Intense and astringent, fresh and thirst-quenching.
In Zhejiang province in China, Gunpowder Green Tea is the traditional base for mint tea. Its leaves are dried after harvesting to stave off fermentation, then rolled into pellets resembling gunpowder.
---
NEW TO TEA? START HERE >>