Tasting notes are often used to describe the flavor of a tea. Much like wine, specialty tea has its own tasting terminology. Becoming familiar with these terms will give you a better understanding of what you like when buying tea.
You don't need to be a tea sommelier to understand the most common tasting notes used to describe tea. Knowing this terminology will help you become a more satisfied tea consumer as you can better select a tea that suits your palate.
Appreciating this will also help you share your passion for tea when describing a specific tea to your friends. Nothing replaces an actual tasting, but many of us buy tea online and this will help decipher the tea vendor's descriptions.
A typical description of an Iron Goddess oolong tea may read something like these:
Floral, strong, vegetal with a high and elegant aroma. Unique vegetal taste for xiaoqing tea, fresh and brisk taste."
A cup that is warm, soft and soothingly mineral in texture. Notes of toasted walnut and tender collard greens. Intriguing lingering floral aroma, lightly orchid and gentle astringency.
Beautiful jade-colored infusion. Unforgettable delicate aroma of lilac, and honey-smooth taste, with lingering notes of Spring greens. Hand harvested, tightly rolled, large tea leaves."
It produces an amber liqueur with a hazelnut-like, flowery bouquet. Long lasting taste in the mouth, this is a tea of great delicacy."
Are we talking about the same tea here? How is 'warm' a flavor? What about 'soft' - is that a flavor?
All are describing the same type of tea, Iron Goddess, but I would guess they don't taste the same. Variables of the same tea type are quite common. All the more reason to understand tea tasting notes and what they really mean.
And yes, I would recommend any one of the above-mentioned teas. All are high-quality teas.
Three main areas of tasting notes
The tea leaves, the tea liquor, and the tea flavor are all usually included in the tea tasting notes.
1. Tea leaf
How do the leaves look? Lots of white tips from the buds and a brilliant color can be an indication of quality while dull greyish leaves can be an indication of poor quality or storage. Some terms you may see to describe the tea leaves are as follows: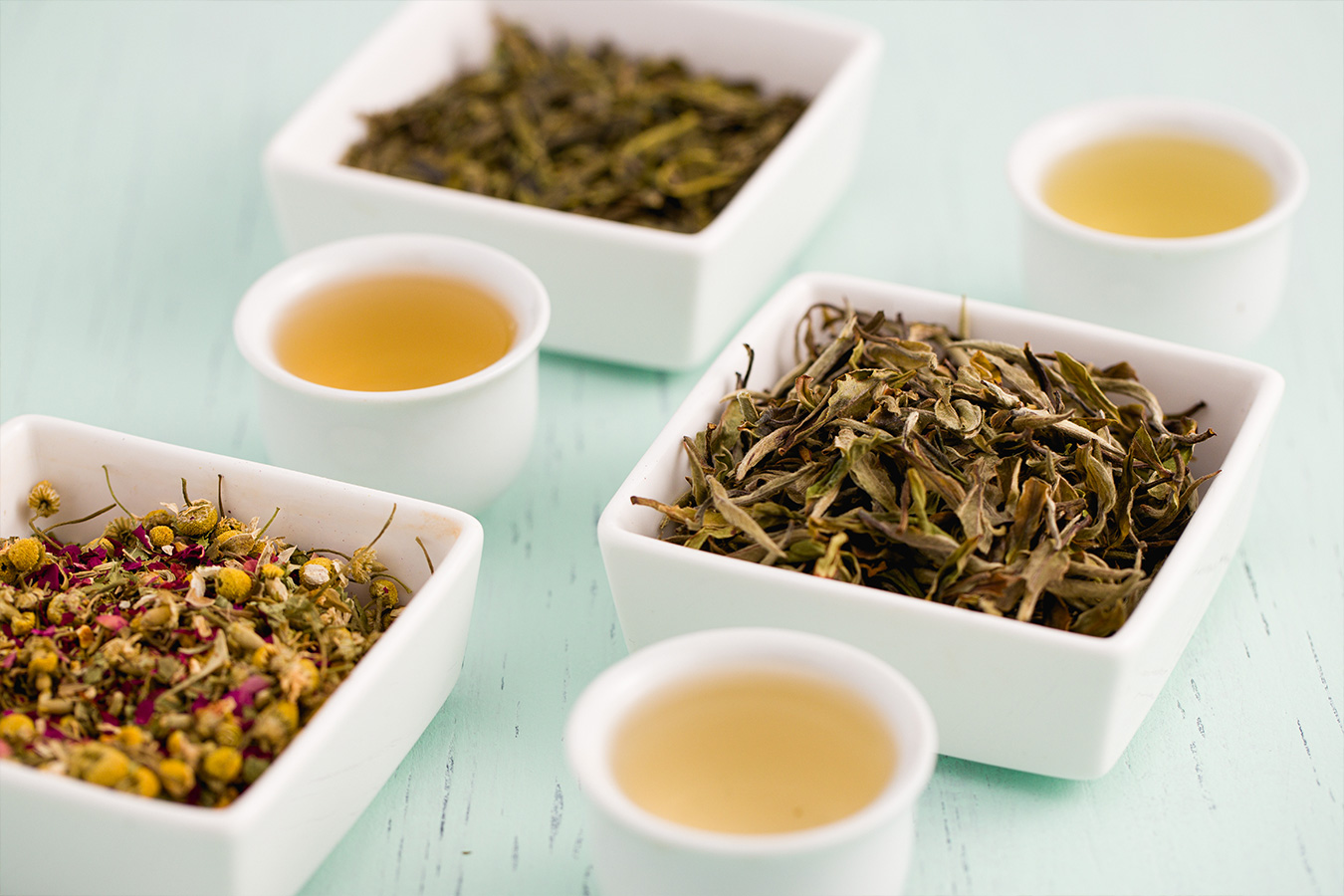 Broken: Leaves have been broken into smaller fragments during rolling.
Leafy or Full-Leaf: Teas that have large, open leaves.
Needles: Teas that are either just the leaf bud or young, opened leaves which have been tightly rolled or cut into the needle-like shape.
Pearls or Pellets: Teas that have been rolled into round balls.
Steamed: Teas that have been steamed. Most often these are Japanese Green teas.
Tippy:  Teas that have unopened buds or Pekoe tip.
Wiry: Teas that have long, thin, tightly rolled leaves.
2. Tea Liquor
The liquid that results from brewing tea is called the liquor. The potential colors range from pale yellow to amber to deep red. There is no right or wrong here. Tea produces quite an array of beautiful colors.
You're looking for clarity here. The only time tea clouding is not an indication of poor quality tea is when hot tea is cooled too quickly when making iced tea, as in refrigerating hot tea. And even then clouding is not desirable but it doesn't mean the tea is bad.
I love all the amazing colors of different tea liquors, don't you?
Part of the tea liquor is the mouthfeel. Mouthfeel indicates strength. It's about the sensations you feel in your mouth when you taste the tea.
Is the tea smooth or does it feel dry and biting? Some teas are thicker or fuller than others which also contributes to the mouthfeel or umami, a word from Japanese, meaning 'pleasant savory taste'.
3. Tea flavor
The sense of smell and taste are intricately linked. Our tongues can detect five basic tastes, sweet, sour, salty, bitter and umami. Sometimes the initial impression can throw off the taste so it's important to take in the aroma first.
Many people don't realize that our sense of taste doesn't exist only on the tongue. We mainly taste through our sense of smell. In fact, 90% of flavor is perceived through smell. So aroma is important.
Professional tea tasters smell the leaves before and after steeping. The aroma also called the nose can reveal subtle nuances. How does the aroma of the dry leaves compare to the wet leaves? What about the aroma of the brewed cup?
Brief Tasting Notes Terminology:
Astringent: A mouth-drying effect on the tongue. Not bitter, but a clean and refreshing quality. The polyphenols in tea bind with our saliva and create a dry sensation on the tongue and sides of the mouth.
Body: The texture of tea's weight and substance in the mouth. Sometimes categorized as light, medium, or full.
Brisk: A lively, clean style that refreshes the palate.
Briny: Most often associated with steamed Japanese Green Teas, briny is a good synonym for the seaweed-like taste of these wonderful teas.
Earthy: Earthy may overlap at times with strong, but it is also savory, woody, musty and sometimes sweet.
Flowery: A floral nose or flavor associated with high-grade teas.
Fresh: Indicates a new crop of tea or proper storage of any tea.
Full: References a positive sensation of body and good heft; indicates a well-made tea, possessing color, strength, substance, and roundness.
Malty: A sweet malt flavor that is characteristic of Assam black teas. The word is borrowed from the rich, caramel sweetness of fermented barley or wheat.
Muscatel: A flavor reminiscent of grapes, most often used to describe an exceptional characteristic found in the liquors of the finest Darjeelings. This term is borrowed from the white, muscat grape used for making certain sweet, sparkling wines. Muscatel is brisk, astringent, bright and floral with a dry finish.
Roasted or toasted: Especially common among Chinese Green teas is a unique flavor that lies somewhere between roasted chestnuts, walnuts, or almonds, or sometimes even straw/hay. Sometimes called nutty, this flavor is generally created by pan-firing or certain tea drying techniques.
Smooth: Teas with a full body but without the astringent "bite" often associated with tea may be called smooth, soft, mild, mellow or round.
Soft: Smooth, lush, and subsequently often (but not necessarily) timid in flavor; not a negative term.
Strong: This one is pretty straightforward. It has a lot of taste! Common synonyms include full-bodied, bold, rich, robust and heavy.
Vegetal: This is the proper descriptor for what makes a green tea green. Synonyms include herbaceous, crisp, green, and grassy.
Warm: Round comforting liquid with no acidity. 
Tea Flavor Wheel
If you read tea reviews and descriptions, you'll see these terms come up pretty frequently. The flavor is such a nuanced and difficult thing to describe so it's useful to give consistent labels to different types of flavors.
Not all flavors are tasted at first. Some teas can have complex layers. That's where the use of a flavor wheel comes in.
How To Read a Flavor Wheel
To read a flavor wheel the three rings correspond to the three layers of tasting.
The first impression or headnotes are the large inner ring of the wheel. The body notes are in the secondary ring while the final tail notes or aftertaste are in the outer ring.
Here's an example of how it might sound: "A floral head, a garden flower body, and a honeysuckle tail". But most tea tasting notes will just read floral, garden flowers, honeysuckle.
The Australian Tea Masters came up with a tea flavor wheel in a variety of languages that may help in understanding the variety of tea flavor descriptions.
International Tea Masters has a tea aroma wheel you can download.
Tasting Guide
If you're looking for a book with a more comprehensive tasting guide, Tea: History, Terroirs, Varieties by Kevin Gascoyne, 2nd edition has a really nice tasting guide with a flavor wheel.
And remember, don't get too caught up in all of this. It's just for your personal enjoyment that some of these tea tasting notes may come in handy.
Above all, enjoy your tea! Tea tasting is a very individual experience. How one person describes tea could be totally different than how someone else would describe the same tea.
---
Tea for Beginners