Homemade strawberry tea is so refreshing and easy with only four simple ingredients. This iced tea recipe is bursting with flavor!
Insanely delicious strawberry iced tea is a crowd pleaser and one of my favorite and most popular fruit-flavored iced teas. Homemade drinks always make a perfectly refreshing summer drink, for brunches, and mimosas! 
Making Iced Tea
How do you make iced tea? It's easy with this four-ingredient simple recipe!
This fruity strawberry iced tea makes the best-iced tea recipe bursting with juicy strawberries, lemon juice, and fine tea. The recipe calls for black tea, but nothing stops you from replacing that and making strawberry green tea. Yum!
Refreshing is the best word to describe this strawberry-flavored iced tea. They may be quite sweet if you use fresh berries, so scale back on the sugar slightly. Even with a little bit of sugar, this is a healthy iced tea. Fresh strawberry brewed with natural ingredients is always the best way to make iced tea.
How to Make Strawberry Tea
You can mash them in a blender or simmer them on the stove in a sauce pan to liquefy the strawberries. Alternatively, you can make a strawberry puree in a food processor. The simmering method creates a more transparent liquid.
Simmering the strawberries with sugar creates a simple strawberry syrup that can be added to any beverage or drizzled over ice cream or even a strawberry pound cake.
Ingredients
You will need four ingredients:
ripe strawberries
black or green tea
sugar
hot water
See the recipe card for quantities.
Instructions
When you first make this you might think it will taste like a strawberry drink. But this blends the fresh fruit flavor with the strong tea flavor in perfect harmony.
Clean and hull strawberries into small pieces. Place in blender and blend until smooth or simmer on the stove.
Choose a high-quality loose leaf tea such as a Nilgiri and Ceylon (Sri Lanka) tea.
Bring water to a boil and add black tea leaves and steep for 5-8 minutes. Remove tea leaves. Add sugar while hot.
Pour processed strawberries through a fine-mesh strainer. Stir all together with the brewed tea.
Pro Tips I've learned over the years as an award-winning tea producer to make the best-tasting strawberry tea.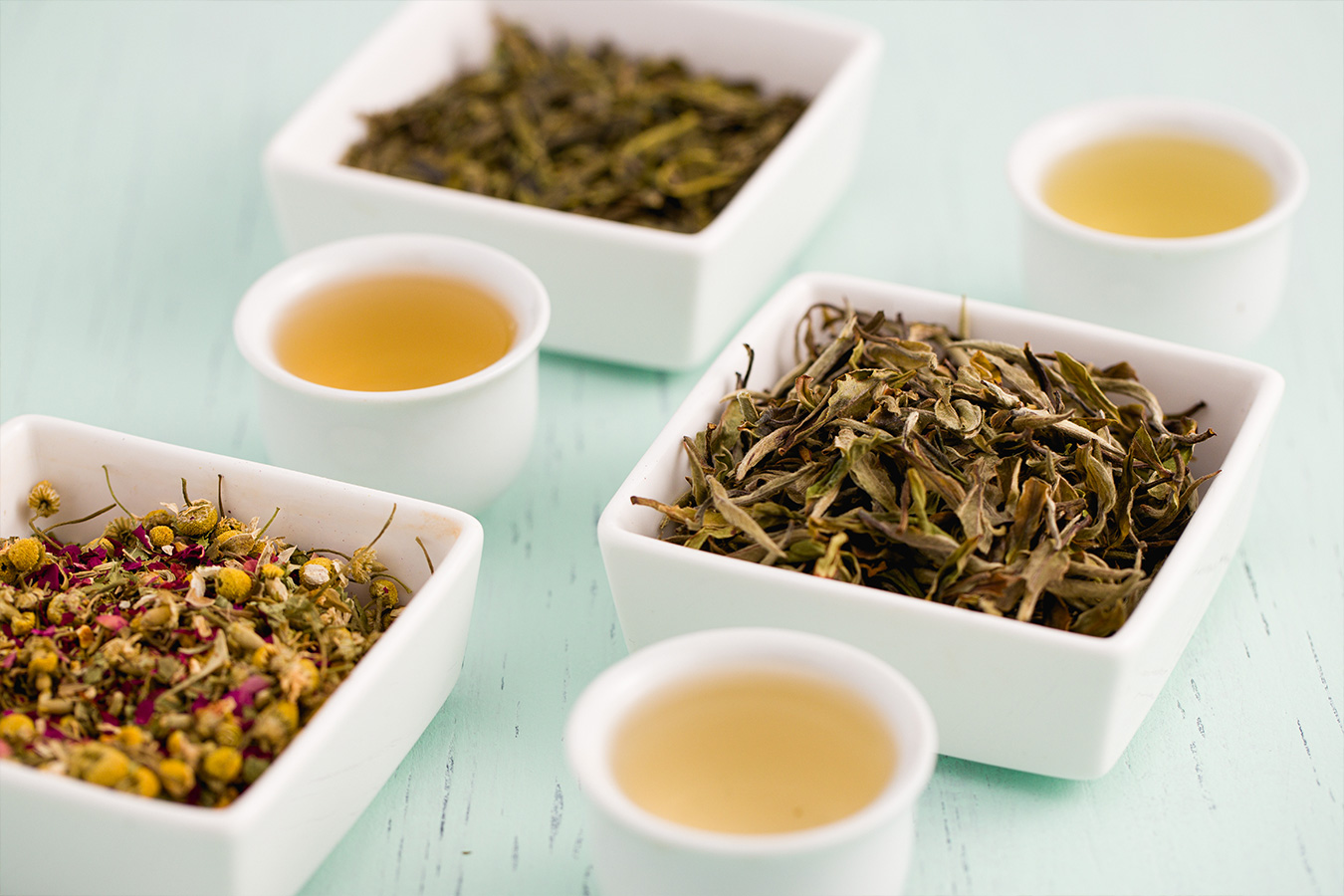 Pro Tip No. 1: You can always substitute if you don't have fresh ingredients, but using fresh strawberries and organic ingredients will add a little extra special flavor.
Pro Tip No. 2: The riper the strawberries, the sweeter and more delicious they are in this recipe!
Pro Tip No. 3: A nut milk bag works very well, or a french sieve for straining the strawberry juice. It strains all the tiny seeds out.
A Little Strawberry Season Nostalgia
One of my favorite memories of living on a produce farm as a young girl is the strawberries. The strawberry fields were dusty and hot but full of aromatic, juicy strawberry plants just waiting to be picked. I love the intense strawberry flavor and scent of freshly picked strawberries to this day.
My mother made strawberry jams and preserves from our pickings, packing the preserves in mason jars with a paraffin wax seal. Maybe you remember these.
She also knew how to make a killer homemade iced tea. Besides strawberry preserves, she always brewed southern sweet tea from an old Mississippi tea recipe.
My mother's love of tea, hot or cold, got me hooked on tea from a young age. So in honor of my mother, I have created a strawberry tea recipe that was never one of her creations but melded memories of iced tea and strawberries into a delicious and refreshing beverage.
The best way to fill the void of missing a loved one is to carry out the very things they loved in their lives.
Best Tea to Use for Brewing Iced Tea
You can use black tea to make iced tea, but high-grown teas like Nilgiri and Ceylon (Sri Lanka) work exceptionally well with fruit-infused iced tea. My favorite shops for quality loose leaf teas and the ones I buy all the time are :
Strawberry Mimosa
Cocktail iced tea, anyone?
I co-hosted a lady's brunch a few years ago, and we made the most delicious strawberry tea mimosas. You can easily create a sparkling iced tea mimosa with this recipe. Blend ½ strawberry iced tea (see recipe) with ½ sparkling wine. Prosecco is my favorite for making a lightly alcoholic iced tea.
Ideally, you would serve them in champagne glasses, not wine glasses. You work with what you have!
Homemade with fresh food ingredients always tastes the best and provides the most nutrients. Trust me; this beats Starbucks strawberry tea any day!
Strawberry Lemonade
Another variation for a refreshing drink on hot summer days is to mix half strawberry iced tea and half lemonade in a large pitcher. The strawberry flavor comes through the iced tea and blends well with lemonade.
And just like that, you've just created a Strawberry Arnold Palmer!
Set ice cubes in a tall glass, pour the strawberry lemonade over the ice and garnish it with mint leaves for the perfect drink.
Strawberry Tea Recipe Card
Homemade with fresh food ingredients always tastes the best and provides the most nutrients. Trust me; this beats Starbucks strawberry tea any day!
Recipe
Insanely Delicious Strawberry Iced Tea
Strawberry iced tea with freshly juiced strawberries blended in for a special treat.
Instructions
Clean and hull strawberries.

* Put all the strawberries in a blender. Add 1 cup of water. Blend together until liquid smooth.

In a saucepan, bring the remaining 6 cups of water to a boil.

Add black tea leaves and steep for 5-8 minutes. (You can place tea leaves in a French sieve or brewing bag for ease of removal or simply steep them loose and strain to remove).

Add the sugar to the tea while it's still hot and stir to dissolve.

Stir all together and pour through a fine mesh strainer into serving pitcher.

Serve over ice and garnish with strawberry, mint or lemon slice.
* Strawberry Simple Syrup
* As an alternative to blender mashed strawberries, you can simmer the strawberries in a saucepan to make a simple strawberry syrup.

* Place strawberries with one cup of water and sugar in a saucepan and simmer down to a liquid. Strain into the brewed tea mixture.
Notes
You can use any black tea to make iced tea but high grown teas like Nilgiri and Ceylon (Sri Lanka) teas work especially well with fruit infused iced tea.
Nutrition
Serving:
8
ounces
Calories:
93
kcal
Carbohydrates:
24
g
Protein:
1
g
Fat:
1
g
Saturated Fat:
1
g
Sodium:
12
mg
Potassium:
98
mg
Fiber:
1
g
Sugar:
22
g
Vitamin A:
5
IU
Vitamin C:
37.7
mg
Calcium:
16
mg
Iron:
0.2
mg
Benefits of Strawberry Tea
You may be asking yourself, "is iced tea healthy?" The short answer is yes, especially for fruit iced tea.
I include the nutritional breakdown and precisely what these nutrients do for your body, as with every recipe.
Strawberries:
Strawberries are an excellent source of vitamin C and manganese and contain decent amounts of folate (B9) and potassium.
Strawberries are rich in antioxidants and plant compounds and may benefit heart health and blood sugar control.
Lemons:
Lemons are another excellent source of vitamin C, soluble fibers, and plant compounds, which can provide health benefits.
Lemons may reduce the risk of heart disease and cancer, help protect against anemia and prevent the formation of kidney stones.
Unlike animals, humans do not produce their own vitamin C. We need to take in a sufficient amount of vitamin C to keep our immune system running properly. The stress of illness requires an even higher vitamin C intake to boost our immune system.
Black Tea:
Tea is high in polyphenols, a potent antioxidant. Antioxidants have proven health benefits for cardiovascular health.
Black tea contains an amino acid called l-theanine, which is unique to tea and has fascinating effects on the brain. L-theanine increases alpha brain waves inducing a calm and deeply relaxed state. Combined with the caffeine, which is about half the amount found in coffee, the overall effect is a focused calm.
Pure Cane Sugar:
What can I say here? It's refined natural sugar but not genetically modified high fructose corn syrup.
Refining sugar strips all nutrients, leaving you with a simple carbohydrate. If you want to get some nutritional value from your sugar aside from carbohydrates (yes, a carbohydrate is an essential nutrient), substitute with honey or raw sugar that doesn't have its nutrients stripped.
Perfect Iced Tea for Sharing
Do you ever think back to who influences your recipes? Do you find joy in creating and making tea for others?
We all crave human connections no matter what medium we choose to express our desire to connect. Some of us do that by sharing food or a cup of tea.
So go ahead and make some home-brewed iced tea and share it with a friend.
---
New To Tea? START HERE >>