Making iced tea seems simple enough, but the art of brewing tea takes a bit of knowledge. An award-winning iced tea maker, I reveal the secrets behind the best iced tea. 
How often have you ordered iced tea in a restaurant, only to be disappointed by a weak, bland, watered down brew? Most restaurants don't know how to make good iced tea. Why is that?
Many restaurants use poor quality tea and just don't know the correct way to brew iced tea. When you make home-brewed iced tea you can adjust the different factors that go into making the perfect iced tea.
Even though Americans drink 80% of their tea iced much of that is in the form of bottled iced tea. In fact, according to the Tea Association of the USA, Americans purchased 1.8 billion gallons of bottled iced tea.
Why aren't we brewing our own? It's so simple once you know how.
How to Make the Best Iced Tea
Selecting the best tea leaves for iced tea is as important as brewing time, water temperature and water quality.
You can make the best iced tea every time, by following these simple brewing guidelines:
Always begin with quality tea. Specialty loose leaf teas make some of the most amazing iced tea you will ever drink. And if you don't want bland tea, don't use bland, supermarket-grade tea bags.
As with any form of cooking, always use the freshest and highest quality ingredients you can find or afford. Your results will be that much better for it.
Ice tea is typically served over ice. Ice cubes melt and dilute the flavor of the iced tea, so you need to make a stronger brewed tea. This allows the tea flavor to really come through.
Temperature also affects the potency of the flavor. Our taste buds react more intensely when the temperature of a food or beverage is increased.
When iced tea is brewed with the same amount of tea as hot tea, it will have a weak flavor. This is because temperature is an important variable in flavor perception.
Bottom line - brew a stronger tea.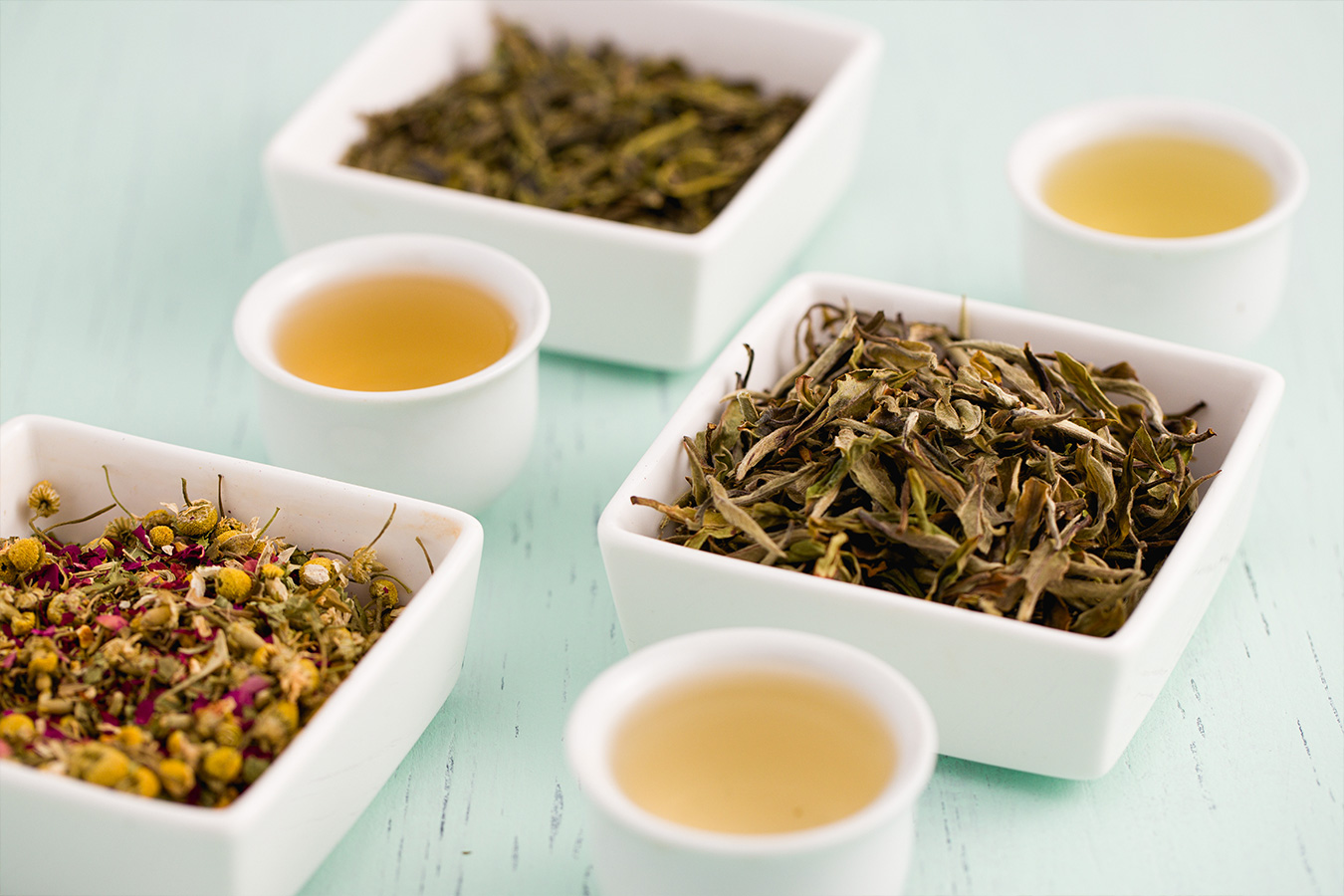 To make a stronger brew, don't steep longer. Instead, add more tea. For a hot brew, steep black tea for no longer than 5-10 minutes. Otherwise, you will pull too many tannins out of the leaf, turning the tea bitter. (Higher grown teas such as Nilgiri will withstand a longer brewing time without becoming bitter).
If you are making a hot brew first, follow your tea vendor's recommendations for brewing and adjust to your personal preferences from there.
For a cold brew, the longer you steep, the more flavor you will get. Unlike the risk with hot tea, I have yet to "oversteep" my cold brew tea. I've even cold-brewed a Nilgiri tea for 16 hours creating a very pleasant cold tea.
Every specialty tea has its own flavor. They are not commodity teas, which are blended to obtain the same flavor every time. Specialty teas come in a spectrum of flavors and strengths, with white teas on the lighter end.
Using sweeteners in iced tea has always been a hotly debated topic, but I don't fret. I simply stick to natural sugars, like honey or pure cane sugar. If you use raw sugar or honey, they will impart a slightly different taste profile from white cane sugar.
Simple syrups are a fun and easy way to add a little sweetness or even flavor to fresh brewed iced tea. To learn how to make a simple syrup see my post on Earl Grey Lavender Tea & Lemonade.
The only hard rule I adhere to is to NEVER use artificial sugars of any kind in my iced tea. Artificial sweeteners, diet sweeteners and genetically modified sweeteners like high fructose corn syrup are best avoided altogether. There's nothing good about them in my opinion.
Cooling hot tea in a cold refrigerator often leads to a cloudy brew. Tea should be cooled to room temperature before being moved into a refrigerator. If it still clouds once refrigerated, try adding a little boiling water to clear it up.
Some teas, depending on the elevation where they were grown, will cloud more than others. Lower-grown teas like Assam will cloud much more than a higher-altitude-grown tea from China or Nilgiri.
Clouding is determined by the specific polyphenol and amino acid content of the soluble solids in the brewed tea. High mineral content in the water will also contribute to clouding. It is important to note that clouding does not indicate bad tea.
Always store and serve your iced tea in glass containers. It's not absolutely necessary, but glass is 100% inert. Especially when pouring a hot liquid into a container, a glass vessel will never leach out any gases, chemicals or off-tastes of any kind.
Freshly brewed iced tea will last for several days in the refrigerator.
Not to mention, pouring freshly-brewed tea from a glistening glass pitcher over a tall, ice-filled glass makes a beautiful presentation when serving guests.
A lemon or berry slice and a sprig of mint are nice finishing touches.
Recipe for Making Basic Iced Black Tea
Recipe
Traditional Iced Tea Recipe
A refreshing summer iced tea recipe that tastes amazing! Made with raw honey and black tea.
Instructions
Add tea leaves to 4 cups of freshly boiled water.

Add honey or sugar. Stir to dissolve.

Add 2 cups of ice to a heat resistant pitcher.

Pour the tea infusion through a sieve into the pitcher of ice. (Ice will melt and cool down the tea completely)

Add a few lemon or orange slices to the pitcher of iced tea to infuse citrus flavor.

Pour into glasses filled with ice.

Garnish with mint, sage, fruits or baby basil, and enjoy!
Notes
Anytime you're cooking with tea or making tea beverages, it's best to make a stronger brew to allow the tea flavor to come through. The same is true for iced tea. Use one and a half to twice the usual amount of tea leaves.
Nutrition
Serving:
6
oz
Calories:
32
kcal
Carbohydrates:
8
g
Sodium:
8
mg
Sugar:
8
g
Calcium:
5
mg
Pro-Tip:
Anytime you're cooking with tea or making tea beverages, it's best to make a stronger brew to allow the tea flavor to come through. The same is true for iced tea. Use one and a half to twice the usual amount of tea leaves.
Where to Buy Tea for The Best Iced Tea
Almost any tea in a specialty tea shop can be brewed for iced tea. It's fun to experiment a little. You can also cold brew any type of tea. This method works particularly well with green teas, including matcha.
If you have a local specialty tea shop close to you, consider yourself lucky. It's nice to try the tea in person. Most people have to buy tea online, which can be a little daunting considering there are over 600 online tea shops.
As a guide, I put together a review of some of my favorite online specialty tea shops.
Beware of Instant Cold Brew Tea Bags
CAUTION: Beware of buying instant cold brew tea bags. Commercial instant cold brew tea bags are made of a tea leaf product that quickly brews in cold water.
The goal is to produce a beverage with the same color and flavor characteristics identical to hot brewed iced tea beverages. The instant cold brew tea bag may contain 100% tea leaves, but will also include the addition of instant tea powder or tea leaves coated with tea extracts. And you don't want that.
Just brew your own iced tea the natural way, either hot brewed or cold brewed in the refrigerator.
Basic Simple Iced Tea Recipes Are The Best
Simplicity doesn't mean a loss of quality, just the opposite.
Iced tea can be too complicated at times, especially many bottled iced tea brands (except mine of course). They've become overly complex and completely artificial beverages. Tea is a simple, healthy beverage, all on its own.
I can't think of a better way to slow down and enjoy a few moments, than with a nice, tall glass of perfectly home-brewed iced tea. It is here, in this simple moment that we find joy.
---
NEW TO TEA?