Do you want to start a tea business? Maybe you blend your teas and want to sell them online but don't know where to begin. Here's how to create an online store.
You may love drinking tea and even started experimenting with making tea blends. At first, the blends are just for your pleasure.
Then you decide to get your tea blending certificate and start making custom tea blends for others. You're looking into marketing your custom blends and opening an online tea shop the next thing you know.
Starting an online business is a tremendous entrepreneurial dream. It sounds easy, but to be successful, you need a solid plan.
Where do you start?
Start a Tea Business
What are you going to sell online?
The type of tea business you start depends on your skills and expertise and the market's desires or voids.
Perhaps you have a favorite tea from your home country, but it's difficult to find where you live. You might not be the only one missing that tea. You might even be successful in introducing your tea to others who are not familiar with it.
Consumers always like to try something new. It happens all the time. The story of Oregon Chai is a perfect example.
Masala chai was not very popular twenty years ago in the United States. When American college student Heather McMillen went on a trip to India, she discovered and fell in love with the ancient spicey milk tea called masala chai.
Upon her return to the United States, she introduced the delicious tea to her family and friends. Heather desperately wanted to start a tea business and bring her beloved chai to all of America, and the journey of Oregon Chai began.
The co-founder of Oregon Chai, Tede McMillen, wrote a book about their journey entitled "Nirvana in a Cup." The book was later re-titled "Million Dollar Cup of Tea."
It's a fascinating story that takes you on the journey of a mother-daughter business team. It describes how Oregon Chai created and grew a beverage brand from a kitchen recipe to a $75 million-dollar company in ten years.
It's a great read if you're interested in tea entrepreneurship.
Follow these six basic steps to start a tea business.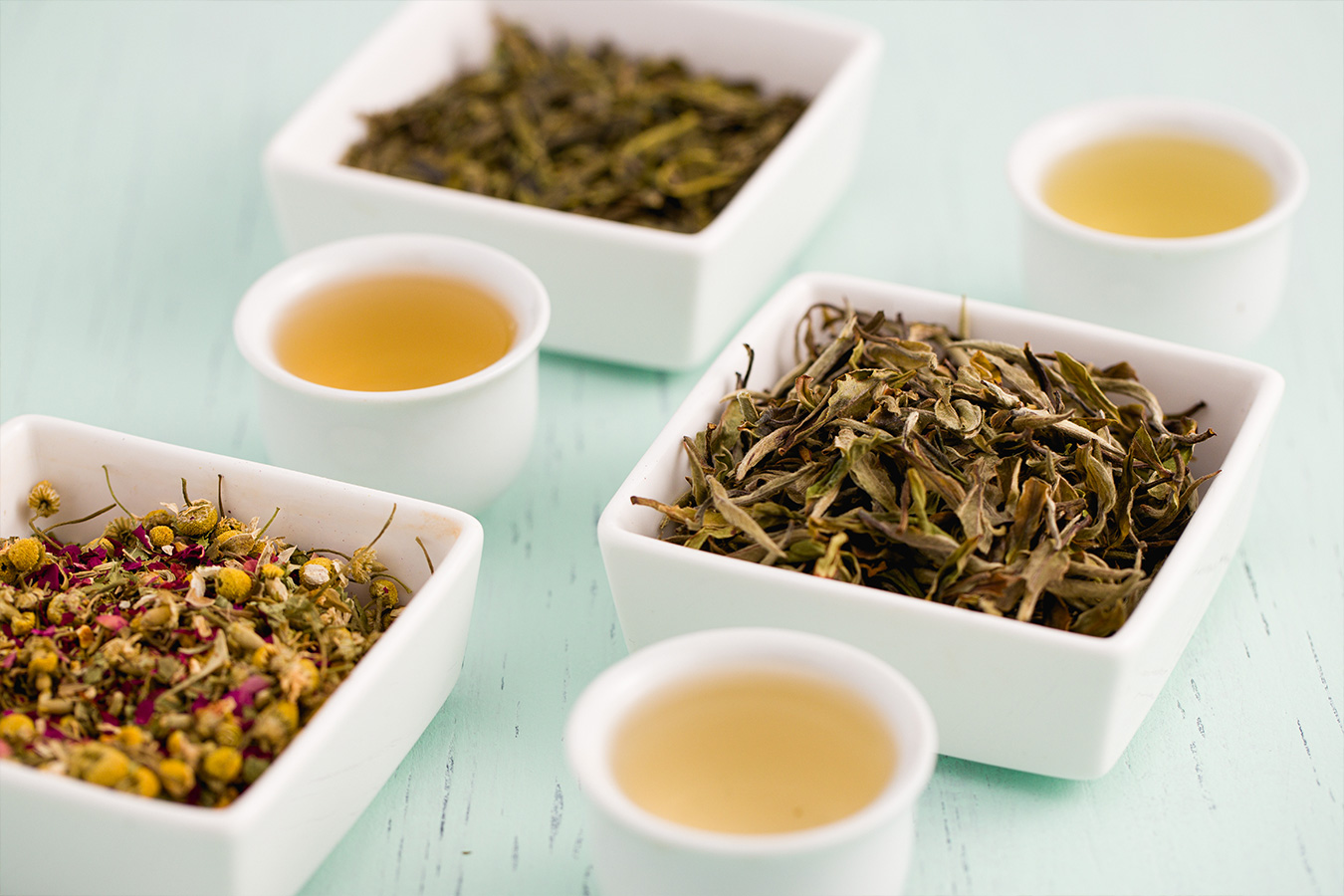 Profitable Business
Step One
Before starting a tea business, determine if you can be profitable; that's your most important step. Your profit plan always comes first. It's critically necessary to create a positive cash flow business.
Research all of your costs, including salaries. A comprehensive business plan becomes essential. It forces you to outline your expenses, find your competition, and set up your business legal structure. The most common business types are sole proprietorship, partnership, limited liability company (LLC), and corporation.
Three books I recommend to start a tea business:
Small Business for Dummies - perfect for learning about basic business structure, business plans, and financing.
Profit First - teaches you to look at your business from a profit-first vs. profit last accounting perspective. I cannot emphasize enough how important this is!
From Kitchen to Market - a guide for selling specialty food and beverages includes marketing, distribution, and profits.
An excellent way to turn your idea into something marketable and profitable is to separate yourself from your competition. What is the market missing? What need can you fill?
You have already lost the battle if you can't think of anything to do differently. It could be something as simple as a marketing or packaging gimmick, but you must find it.
Make sure your market wants what you are offering them. Do some research to set a reasonable and profitable price point and ensure you have a gross profit margin to cover your expenses. 
Don't try to beat your competitors' prices. You can't. But you can sell a better or different product and provide better service. Stick with a premium product and a premium price point. Make your product stand out because it's better, not because it's cheaper.
Online tea websites like Adagio Tea and The Tea Spot are top-rated. They are your competition, as is every other online tea website. Please get to know these sites and others like them before you start a tea business.
Know your competition and offer something better or different. Look at the comprehensive list of online tea companies by RateTea. There are at least 700 online tea businesses listed.
Who Is Your Customer?
Step Two
Too many people start a tea business by trying to be all things to all people. Find your ideal customer and craft a unique mission. Then perfect it. Does your tea customer buy $25,000 Honda or $80,000 Jaguars? Do they like Katy Perry or Bach?
If you try to please both customers, you'll fail to make either happy. Your customer needs to feel special. They need to identify with your product.
Tea and functional herb-based offerings are widely popular in this space of wellness, often touted as nature's elixirs of youth.

Maria Uspenski, founder The Tea Spot
Identify what you are offering before you start your tea business for the best results.
Tips to finding your ideal tea enthusiast customer:
To be successful in the tea business, pick a customer and a tea niche and rock their world. Be the go-to brand for that specific tea. It might be Puerh or Japanese Green tea or unique tea blends. Be the brand your customers share with their friends.
Differentiation can make all the difference to your long-term success.
Always provide the best product, beautiful packaging, and excellent customer service. Curious customers buy, loyal customers return. Give your customers a reason to return.
In the specialty tea business, the grocery store tea buyer is not your customer. You can not and should not compete with grocery store tea. The customer who is passionate about specialty tea is a rare but growing breed.
Be authentic. Many brands can attract a loyal audience by being very narrow and focused rather than appealing to everyone.
Most importantly, the only way to become the queen of your niche is to serve a particular type of tea customer better.
Create or procure a product that gives the customer a remarkable experience, different from anything else they can find. Develop a story around your brand that resonates with your ideal customer.
Find your people, your tribe, and make a lasting impression. To be the best, you need to help your customers. Remember you help them; then they'll help you by purchasing your products and telling their friends.
Offer amazing products and customer service.
How to Start a Website
Step Three
When you start a tea business online, you'll first need a domain name and a website host. Bluehost is one of the top website hosting companies. 
In the beginning, you'll want something inexpensive and easy to use. Many people begin with BlueHost or BigScoots for that very reason.
Bluehost is a great web host to start. I used them when I first started and had a great experience with them.
Bluehost is the perfect choice for a hosting company for an e-commerce site. They also offer an inexpensive and easy way to get you up and running with your blog on WordPress. Bluehost has free domain name registration, is amazingly affordable, and is the perfect place to start.
The whole thing can be confusing at first, but they have excellent support and tutorials. BlueHost offers a free domain name for the first year, including an SSL certificate (a secure server). Their prices start at $5.95/month.
You will want to signup for the 12-month hosting plan through Bluehost. You'll get a better price and free domain name registration. If you want an even better deal, purchasing a 36-month plan for $3.95/month is the best value.
You'll want a full-service website host as you grow and get more visitors to your online store. I highly recommend BigScoots as you expand.
BigScoots also offers starter plans. You can opt for shared hosting, perfect for personal sites, early-stage startups, and small communities, for $5.95/month. You can upgrade to a fast, fully managed WordPress hosting plan for $34.95/month.
Please look at BigScoots and BlueHost, compare their offerings, and decide from there. For improved site speed and great technical support, I recommend BigScoots. I recently switched this website over and am very happy with their service.
Both BlueHost and BigScoots offer secure website hosting and domain name email as part of their service.
Logo Design
Every business needs a website and a logo. Your logo is your brand's face and the first thing customers see when they visit your website. You want an eye-catching, engaging logo that quickly tells the customer what your brand is all about.
Most new businesses are on a tight budget and don't have much money to pay a graphic designer for logo design. Probably the cheapest place to go for a logo is Fiverr. Many logo providers there will create a logo for $5-$250. The fee varies based on the designer's experience and how fast you need it. Look around, read the feedback, and see if the designer creates logos with the appearance you want to convey.
A freelance graphic artist on Fiverr designed the Life Is Better With Tea logo. Unless you're a visual artist, don't design your logo. Your logo should be professional.
Fiverr connects you with freelance graphic designers to design your logo. Also, Fiverr has services beyond graphic design. They offer everything from web design to copywriting and more. You can find just about any freelance service for your business on Fiverr.
As soon as I had the income for a professionally designed logo, I hired a Fiverr graphic designer. He provided all the digital files and formats I needed. The transaction was very smooth and inexpensive, and I'm so pleased with my logo.
How to Start an Online Business
Step Four
Which website builder should you use to start a tea business?
Building an e-commerce website is much easier today than it was ten years ago. Some platforms have all-in-one packaging offering everything from website themes to processing payments for you and depositing them directly into your bank account.
I've used and found the easiest two big platforms: Shopify and WordPress. Before these, I've used other platforms that I would not recommend. Be sure to select WordPress.org and NOT WordPress.com if you plan to monetize your site. WordPress.org is free and gives you complete control of your website.
Shopify is impressive and is the service I use for my e-commerce site. It's much more user-friendly than any other platform I've used.
Shopify makes it easy to open an online store by providing all the tools and help you need. If you want to start an e-commerce site, Shopify is the way to go. I currently use Shopify for my e-commerce site. You can even try Shopify for free.
Why Choose Shopify?
Shopify has all the basics for starting a new business and starts at $29 per month. The turnkey platform includes an e-commerce website and blog.
Shopify allows you to sell on online marketplaces and social media. They offer competitive shipping rates from USPS, UPS, or DHL Express.
Shopify also offers credit card processing using all payment providers.
Payment processing is the biggest reason I switched to Shopify. I didn't have to worry about card fraud and payment gateways.
When you start an online store, you want to make ordering easy for people. You also want to track everything and see if you are retaining customers. Shopify does this.
The only drawback to Shopify is that it's not great for blogging, although they have a platform. I prefer WordPress for running a blog. Many new e-commerce sites will use Shopify for e-commerce and link to their WordPress blog for content creation. This is the way to go before going all out with a complete custom design costing thousands of dollars.
How To Start a Blog on WordPress
Bjork Ostrom runs FoodBloggerPro, and his wife Lindsay runs the popular food blog PinchOfYum. You might want to check this out if you have no idea how to set up a blog or a WordPress site. Tea is in the food category, and you should follow FoodBlogger Pro.
The step-by-step videos walk you through every step of the way.
They make it VERY easy for a beginner. Their community forum is a great place to get questions answered by other food bloggers. It's how I started this blog.
You may want to add a blog at some point when you start a tea business. It's a great way to connect with your customers and advertise your brand. Many online tea businesses have a blog.
I spent a lot of time researching blogging platforms but was overwhelmed. Information overload is real! I had so many questions but didn't know who to ask. After doing some research, I discovered Food Blogger Pro.
I finally found a site that covered all the fundamental principles I needed to grow my blog. It's literally like a "paint by numbers" for blogs; it's that easy.
Food Blogger Pro has hundreds of video tutorials. You can pick and choose which topic you need to learn without going into every single one. Especially if you already have a blog started. The videos make it easy to learn technical skills.
I built my blog as I watched each video. It's almost like having someone sitting next to you and showing you what to do next. I would watch the tutorial, pause it, apply the step instructed, and continue like that until my blog was complete.
Product Development
Step Five
What tea are you going to sell?
Product development is a category unto itself. I spent a year researching and developing my tea products before I made one sale. It's the most critical process. But you don't have to do it alone or spend large amounts of money on product development.
Related:
Research the business licenses or certificates you'll need. Make sure your tea meets any requirements set forth by any governing parties.
Tea is a food product. You'll have some FDA packaging and labeling criteria and Board of Health guidelines to follow when manufacturing or warehousing the product yourself.
Cornell University has a Food Entrepreneurship program. They will send you all the guidelines you need.
I also took courses on Food Entrepreneurship at the Rutgers Food Innovation Center in Bridgeton. They are very knowledgeable, and I recommend them to anyone who wants to start a tea business.
You don't have to use the universities I mentioned. But I recommend contacting your state university system about starting a small food business. They often have food development programs and incubators to help the food entrepreneur.
Manufacturing and Packaging Tea for Resale
Manufacturing and packaging loose-leaf tea for resale is a separate and complex process, depending on where you live and what you sell. You have many options.
You can blend and flavor your tea in a commercial kitchen or have a co-packer manufacture and custom blend and package it. Tea manufacturers with private label programs will do everything for you.
Universities can help you and sometimes have manufacturing facilities as part of their program. Following the strict Board of Health and FDA guidelines is crucial when processing a food product.
Rutgers University has two facilities in New Jersey, and Cornell has several in New York. As an alternative, once you decide which teas you would like to sell, the tea vendor you purchase your teas from may provide consumer packaging before shipping to you.
Once you have packaged your product, you can rent a certified commercial warehouse space to store food products. Sometimes your co-packer will offer warehouse storage for you, but then you need to consider shipping logistics if you are shipping to individual customers yourself.
If you're buying bulk from a reputable tea importer, you must package it according to FDA and Board of Health guidelines.
In New Jersey, you cannot do this in your home kitchen. It would be best if you used a commercially approved kitchen. Each state has different guidelines. Research and follow your state's guidelines.
How to Market Your Product
Step Six
There are two significant ways to get the word out without spending much money on advertising. When you first start a tea business, you probably won't have an advertising budget. As you grow, you will want to incorporate paid advertising.
Grow Your Business Online
Social media is a powerful marketing tool and the least expensive way to advertise online. Adding a blog to your website and writing articles about your tea is another way if you don't have a blog offer to write a free essay for a blog or website about your business.
It may sound old school, but press releases still work. You can write and send your own. Send out press releases to your local magazines and newspapers. Look into HARO Help a Reporter Out. Journalists and reporters are always looking for a good story; you can pitch them for a story or a mention.
Grow Your Business Offline
It sounds counterintuitive, but advertising your online e-commerce site offline is a great way to get the word out. Yes, you are selling nationwide on the internet, but you can still garner plenty of online customers offline in your local area.
Your main avenue might be your online store, but you should be doing promos and demos locally at farmers' markets or gifting to friends and family to spread the word.
Tell everyone you talk to about your product. Give out samples with your business name and website on the packaging.
You're talking about entering a very saturated market virtually and physically, so you need to think outside the box.
If you make branded blends go to local restaurants and sell them on the idea of having their branded tea blend.
Or maybe find a restaurant that will carry your entire catalog of blends and put together a list of pairings with the foods they offer, which they can include as an insert to their menu or as a tabletop display.
Tea is trending, and many restaurants are beginning to curate better teas. It's a lovely alternative to the bland stale supermarket-style tea bags that you usually get in cafes.
Marketing Costs
The costs involved in starting a tea business online can vary a lot. You can create a small website offering 25 teas and accessories for just a few thousand dollars. This might be the best place to start.
A full-fledged custom e-commerce tea website offering 300 teas and accessories can cost more than $100,000 to build.
Tea Business Success
Starting a tea business online is a lot of work but also provides a lot of rewards. The Book Bootstrapping an Online Tea Business by Tony Gebly may be a beneficial introduction.
If you can, I highly recommend attending the World Tea Expo. It's a tea trade expo with many learning opportunities open to both the trade and the public. 
There are many tea vendors from around the world, providing you the chance to taste their teas and learn about their origins. This will help you decide where to source your tea at the wholesale level.
The World Tea Expo provides many workshops and events for tea business owners and trade shows.
I've learned a great deal about commercial food, the beverage business, and specialty tea with running my tea business. I started this blog, Life Is Better With Tea, to share what I've learned about tea. Throughout this journey, I've continued to explore the related issues of nutrition and health.
I've also put together eBooks for you to expand your tea knowledge further. Below is my latest eBook on buying wholesale tea providing hard-to-come-by information that took me years to find.
How To Buy Wholesale Tea and Herbs from The Best Bulk Tea Suppliers
I've covered a lot, but the essential part is sourcing your product offerings. Anyone can start a tea business — I show you how in my new eBook!
The following eBook is my experience with bulk tea suppliers. It provides invaluable information to save you time and money sourcing the very best tea.
Click the button below to purchase today!
Buy Here
I wish you the best on your entrepreneurial tea journey.
---
Tea For Beginners Start Here >>