Learn how to start a blog in eleven easy steps. Get the basics to grow a successful blog. Earn money by helping others while doing what you love.
You've mastered your craft. You're a certified tea sommelier, consultant, or wellness expert who wants to share all that you've learned with the world.
Maybe you're looking for a better life and want your customers to have a better life experience through your blog. If you've already started your online shop, you'll want a blog to help promote your business.
If you want to start a blog and make money from it, you need to follow these eleven steps:
Let's walk through these steps in more detail to decide on the best options for your specific blogging goals.
Why Start A Blog
Every single person has a different and valuable gift to give. If you're passionate and believe you have something unique to offer, a blog is a great way to start. But it would help if you had more than that.
You need the right tools. Starting a blog is not just about your blog. It's about making money, being honest, and providing something your audience wants and needs. You want to be successful, and the tools you select determine your level of achievement.
Just as you would choose a teapot to brew tea, you choose the right blogging platform to host your blog. Your success depends on using the right tools and marketing your expertise to the world.
But you're not quite sure how to go about it. Here's where to begin.
Blogging for Beginners
If you're setting up a blog for the first time, it can be a little confusing. Think of building your blog like building a house. In this article, you will see terms you may not be familiar with or may have heard but are unsure what they mean.
Your domain name is your street address. A domain is how people find you on the Internet. When you build your house, you buy a piece of land to build on; you create your blog on a hosting service. The host's server is where your blog resides. In real estate, as in blog hosting, location is everything.
Your home's foundation is critical to the rest of the structure, which is also true for your blog. The best foundation for your blog is WordPress. Next, you need to build a frame for your house and install the mechanicals.
Genesis Framework is the digital framing many blog themes use. Digital designers build themes on top of the Genesis Framework. The choice of themes is endless, as is the interior design for your home. 
A good designer makes your home look and function beautifully. StudioPress and FeastDesign create some of the most popular WordPress themes. If you change your theme, your foundation and framework stay the same.
You can add to your home's function with all types of gadgets, which is what plugins are for your blog. For example, if you run a recipe site, you'll want a recipe plugin. Again there are hundreds of plugin choices.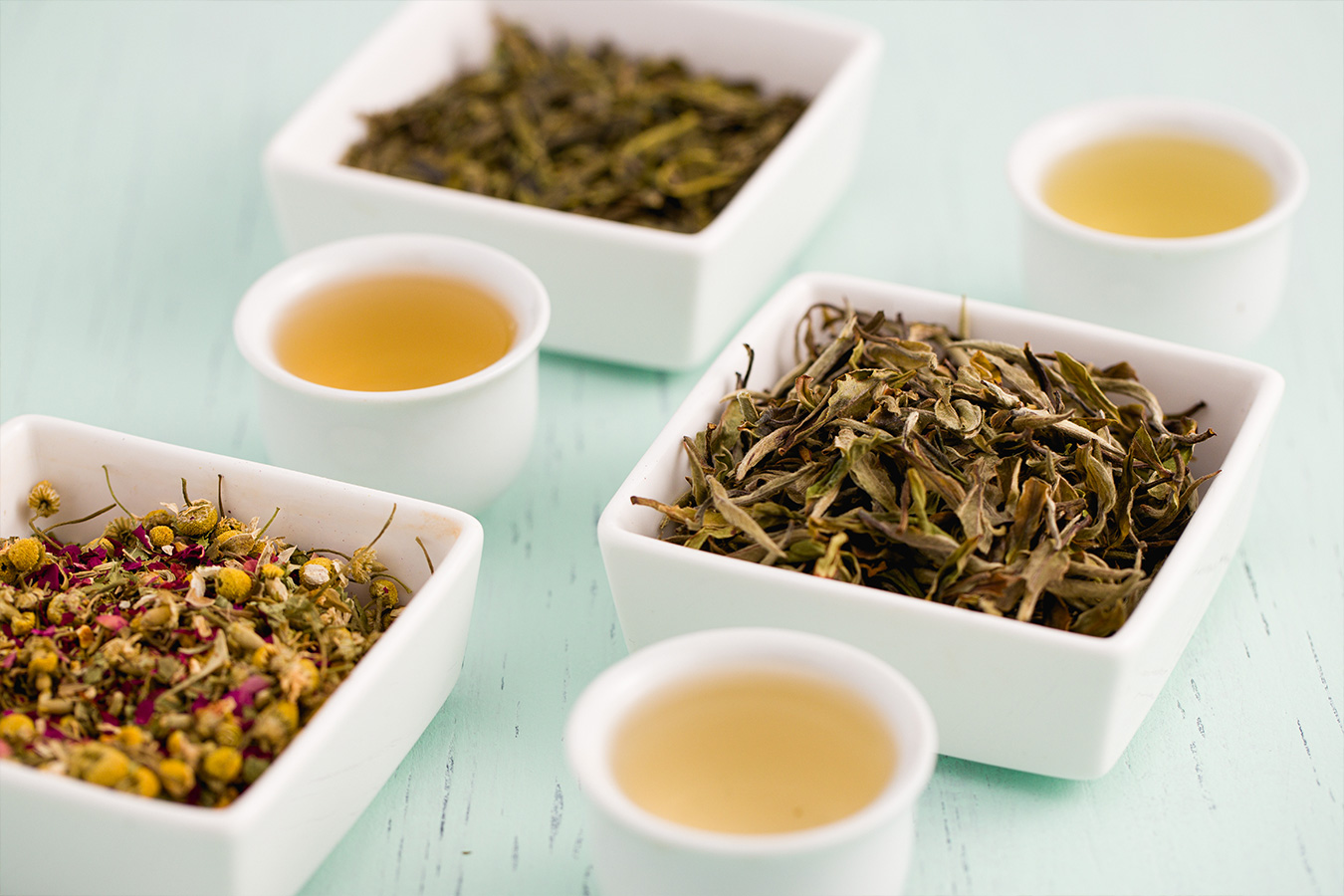 In the end, you will have a blog that helps people. There are many blogging platforms; on some, you don't always own your blog. If you set up your blog the way I've outlined, you own your blog to grow, monetize, or sell.
A Blog Name
Your blog name should describe your blog topic. Keep it short, simple, and easy to remember. Select words that don't have more than one spelling or more than one meaning.
You might think many good blog names are taken, and that may be true. But you can always come up with a new and creative way to name your blog. Make sure your domain name matches your blog name. Otherwise, it can be not very clear to your reader.
Don't pick an overly creative name. Instead, try to articulate who you are helping. Think about a phrase that addresses your audience, your topic, or the benefit to your audience. That's what a good domain name does.
For example, FoodBloggerPro.com addresses the audience it serves, while SallysBakingAdiction.com tells you the blog's topic: baking. LifeIsBetterWithTea.com focuses on the benefits of the blog's topic. If you are unsure, try using a domain name generator like namestation.com.
Select a name, let it simmer for a few days, and then move on.
How to Get a Domain Name
A domain name is the Internet's way of finding your website on your host's server.
Try not to get too bogged down in selecting a name. NameCheap is an excellent place to purchase your domain and is a little less expensive than GoDaddy. Always select a .com domain name if you can.
If you're out of ideas and have an accessible name, choose your name as your domain name. This choice is especially suitable for known personalities in their field, consultants, and writers. Avoid hyphens and underscores in your domain name.
What is Web Hosting?
A web host provides servers for a website to be stored and accessed from anywhere globally via the Internet. Web hosts offer various services and technologies, from the basic hosting service to an all-inclusive hosting company, including everything from tutorials to email domains.
WordPress recommends using Bluehost, DreamHost, or SiteGround. Many other hosts are available, but they are the easiest to set up and the most affordable options for starting a blog.
SiteGround and BlueHost are full-service website hosts. You get everything from free WordPress installation to security and nightly backups. You also get an email address with your domain name.
With SiteGround, you get a comprehensive WordPress solution complete with tutorials. Initially, select the starter package and purchase it for one year. You don't need any add-ons just yet.
I started my blog using BlueHost. They offer an inexpensive and easy way to get you up and running with your blog on WordPress. Bluehost has free domain name registration, is amazingly affordable, and is the perfect place to start.
The whole thing can be confusing at first, but BlueHost and SiteGround have excellent support and tutorials.
Start a WordPress Blog
WordPress sites are the most popular blogs and are the easiest to monetize. Make sure you choose WordPress.org and not WordPress.com. You will download WordPress through your website host.
After you select your hosting, you will set up your WordPress account. Installing WordPress is easy, and more than likely, your host has a tutorial that walks you through the process. Both SiteGround and BlueHost have WordPress installation tutorials.
The most important thing to remember is don't set your site up using WordPress.com. Even though it may seem more manageable in the beginning, there are too many restrictions. 
WordPress.org is self-hosted, which means you download the software and choose your host. You also use your domain name. It may be a bit more advanced if you've never done this before, but it offers more flexibility to monetize your blog in the future. 
Best WordPress Themes
WordPress itself has many free themes to help you get started. If you're unsure what theme you want, pick the free theme. You can switch themes later.
Genesis is the framework in which many WordPress themes are built. The Genesis platform integrates Search Engine Optimization (SEO), security, and performance for your theme. It helps to make your site faster and more secure.
A theme framework is a base that developers use to build a theme. Building a website saves time and money because you can select a theme for just about any niche. When choosing a theme, make sure it is mobile responsive and customizable. A mobile responsive theme means your site automatically sizes and looks good on a desktop or a mobile phone.
A Genesis framework makes sure when you update your theme; you won't lose any of the custom settings you've created, such as font colors and layout. You will also have access to many plugins that increase the functionality and performance of your website.
The Genesis framework is what Life Is Better With Tea is running on. Once installed, you can select one of their many themes.
There are hundreds of custom Genesis child themes. Make sure you purchase from a trusted source. Two sources I recommend are StudioPress and Feast Design.
StudioPress:

Studio Press is the creator of Genesis. You will find many beautiful well-coded themes on their site. StudioPress has excellent tech support, and it's affordable. They are the industry standard, and I highly recommend them.
Feast Design: I use Feast Design for this blog. However, Feast Design has five minimalist themes designed for the food blogger. But I've seen non-food sites use themes from Feast Design. They are well-supported and easily updated.
Start A Blog With Food Blogger Pro
When I wanted to learn how to start a blog to accompany my tea business, I had no idea how to do it.
My goal was to educate more people about specialty tea; I thought the best way to do that was through a blog. I knew you could make money blogging, but I didn't know how.
After researching blogging techniques, I found myself overwhelmed. I had many questions but didn't know who to ask. After a little research, I found Food Blogger Pro.
Finally, a site that covered the fundamentals I needed to build my blog. It's quite like a "paint by numbers" for blogs. It's that easy.
What is Food Blogger Pro?
Don't be dissuaded by the name. Food Blogger Pro came from the food blogging world, but you can use their information to build any blog type. Food Blogger Pro is a fantastic website that teaches you how to start and monetize your blog.
Food Blogger Pro has hundreds of video tutorials. You can choose which topic you need to learn. The videos make it easy to learn technical skills.
I built my blog as I watched each video. It's almost like having someone sitting next to you and showing you what to do next. I would watch the tutorial, pause it, apply the step instructed, and continue like that until my blog was complete.
I worked my way through the site using their course tracker. There may be some things you can skip if you already started your blog, but they cover everything from the very beginning. It is laid out in an easy-to-follow step-by-step format.
Food Blogger Pro also has a very supportive community forum. If you're stuck with a technical problem, you can pop into the forums, and someone will have some quick advice. Bloggers are helping bloggers.
So, is it worth it?
Absolutely! I believe Food Blogger Pro is one of the best investments a blogger can make when they are just getting started. If you watch the courses and follow the steps, you will see results and avoid costly mistakes. Don't waste time digging through all the random information online. I highly recommend it!
Social Media Accounts
To get people to read your blog, you have to promote it. Social media is the best way to get the word out quickly, especially when you start your blog. The upside of social media is that it's free but can be very time-consuming.
Before you finally select and register your domain name, make sure the name or a short version of the domain name is available on social media. When I registered Life Is Better With Tea as my domain name, I soon discovered that it was a bit long for some social media accounts. On Pinterest, it's betterwithtea, Facebook is lifeisbetterwithtea, and Instagram is betterwithtea.
They all relate to the name of my blog, but they're not exact. Sometimes that isn't easy to do. It's something to think about if you can plan it. Whenever a new social media platform comes along, you might want to register your name even if you don't plan to use it immediately. 
Don't try to post to all the social media accounts at once. In the beginning, choose one or two and master the platform to establish your following. Choose the type of social media that best fits your niche.
Pinterest is excellent for food blogging, whereas Twitter and LinkedIn are better for business. Depending on your topic, Instagram and Facebook can be challenging to rouse up an audience. I personally like Instagram for my tea niche. Tea is a visual product that fits well with the visual platform of Instagram. It's easy to connect with other tea and food bloggers on Instagram.
Blog Editor
Blogs are content machines, and it helps if you like to write. Not every writer is an editor, and it can be challenging to edit your writing. Having an editor helps tremendously, although hiring a freelance editor to edit every blog post can be expensive. The best answer is Grammarly.
Grammarly is a software suite for perfecting written English. It checks for over 250 spelling, grammar, and punctuation errors, enhances vocabulary usage, and suggests citations. It even contains plagiarism checks in the professional version.
Make Money Blogging
Blogging is a lot of work, so you want to make starting a blog worthwhile. Have you ever wondered how a successful blog makes money? 
There are many possible ways, but no matter your niche, once you build a loyal and trusting audience over several years, you can begin to monetize your blog. None of this happens overnight. You can speed up your process by learning from others' experiences.
The six main ways bloggers monetize their blogs are through:
Advertisements

Affiliate Marketing

Sponsored Posts

Digital Content

Online Course

Membership Site
1. Advertisements
Advertising agencies abound, but some of the most popular are Google AdSense, Media Vine, and Ad Thrive.
Any blog just about, will qualify for Google AdSense. You don't need a minimum amount of traffic to get started. Media Vine requires 50,000 page views per month, while Ad Thrive requires 100,000 page views per month.
For meaningful income, your site needs to have a lot of traffic. The drawback to placing advertisements on your website is they significantly slow down your page and become a distraction.
Ad blockers also make it difficult for brands to get noticed with traditional online ads.
2. Affiliate Marketing
Affiliate Marketing is very popular with blogs. Bloggers and online influencers can successfully promote products to their audience and earn an income while being genuine and trustworthy. The best way to make money through affiliate marketing is to determine what your readers want most.
Affiliate marketing is when you earn money from an affiliate link on your website or social media account, and people purchase a product through your link. An affiliate is a person or business promoting a product or service other companies offer. 
A good example is Amazon book sales, where you link to a book on your blog, and people purchase the book through your affiliate link. Amazon and other companies want help promoting their products and services.
When someone purchases through your affiliate link, you earn a commission from the company for promoting their product. Depending on the product and company, commissions can range from 3 percent to 40 percent.
The affiliate market is tricky to learn, and there's a lot that goes into making significant income. An excellent course to learn more about affiliate marketing is Making Sense of Affiliate Marketing by Michelle Schroeder.
Michelle knows what she's talking about. The Forbes article "How This 27-Year-Old Made $1 Million Last Year" reported her blog made over one million dollars a year.
3. Sponsored Posts
Sponsored posts are paid promotional articles, pictures, or videos on a blog, website, or other social media platform such as Instagram. Sponsored posts are paid for by brands and written by a blogger or social media influencer. Sometimes, the brand already has written copy ready to share.
The goal of sponsored posts is to bring customers to a brand. Think of it as an advertisement. You are publishing an advertisement for the company.
Companies like sponsored posts because they can be a great way to authentically promote their products or services. Potential customers are more likely to be interested in a product or service promoted by a blogger or influencer than a traditional ad.
A brand will typically pay the blogger a one-time fee, and the blogger will write about the product or service. Companies may prefer sponsored posts over ads because bloggers generally have an authentic writing style, which means they have their readers' trust.
Companies like sponsored posts because, compared to traditional advertisements that cost significantly more, sponsored posts can go even further and may have a much higher conversion rate.
Companies will pay anywhere from $250 to $10,000 for a highly influential media personality. Celebrity influencers can make six figures for a sponsored post. But, the average established blogger earns $500 to $5,000 per post.
I highly recommend Making Sense of Sponsored Posts by Michelle Schroeder if you want to learn more about sponsored posts. 
4. Digital Content
Digital content usually is in the form of an e-book. Most e-books are just PDFs the reader can download from the website after purchasing.
The most accessible place to start with digital content is an eBook. Digital products only work well if they help your reader solve a problem, but they do well even if you have a small following. It could be a $9 eBook up to a $250 eBook with very exclusive hard-to-obtain content not found anywhere else.
5. & 6. Online Courses and Membership Sites
Subscription-based monetization is the most challenging way to monetize your blog. The information is usually at a higher level and more in-depth than what is on a blog. Most blog content is at the introductory level.
For paid content, the information provided is at a more advanced level. You can do this with a subscription-based model or through an online course.
Membership sites and online courses focus on the person wanting to advance at whatever you are offering. Usually, it's a business of some sort and can be anything from online photography courses to running a professional food blog.
Membership sites can range from $29 per month and up. Online courses can be elementary, starting at $47 to very in-depth at $2,000.
Blog Income
None of these methods for blog income work unless you have something called multipliers. Critical multipliers are attention, engagement, trust, and traffic.
Multipliers are essential because these are the things you need to create an income from your site. The first multiplier people think about is traffic.
Traffic
Traffic is only one of the many multipliers needed to create income from a blog. You don't necessarily need much traffic if you can leverage some of the other multipliers.
If you factor in these other multipliers and think about different ways to create an income online, many possibilities don't require massive traffic. You need attention, engagement, and trust.
Engagement
Bloggers often don't think of this engagement piece, but you can have a super-high traffic site but low engagement. That means you don't have as much attention as you could.
Trust
Another important one is trust. Trust is necessary, especially regarding affiliate marketing or sponsored content.
This is so important that if your audience starts to lose trust, it will have an impact on the amount of influence you have. The less influence you have, the less ability you have to recommend a product or work with a specific sponsor. It would help if you had good engagement and trust.
It's a critical multiplier. Having a lot of attention and trust will result in your site's potential income. Trust takes a while to build up, and you must be intentional about it.
Answers
The other significant multiplier not yet mentioned answers. People use the Internet to find solutions. 
Those problems can be anything from a relatively small problem, like, "What am I going to have for dinner tonight," to a relatively big issue, like, "How will I lose weight and live a healthy lifestyle?"
These are the multipliers. The idea is to have a blog with much traffic, where people trust you and provide significant answers.
Even if you're just getting started, you don't have to have millions of page views a month to start building and monetizing a business online around blogging. As long as you get people's attention by answering the questions they search for on the Internet, engage with your audience, and build trust.
---
TEA FOR BEGINNERS START HERE >>