Wholesale tea buying is more complex than purchasing traditional teas and herbal teas from retail shelves. As a tea shop owner, you want to know the best sources for buying quality bulk tea and herbs.
Although small tea growers seldom meet the tea drinker on the other end of their cup, they account for a substantial portion of full leaf tea grown worldwide. Tea growers, eager to talk to buyers across the vast expanse of the world, don't always know how to make themselves heard from very far away. So the tea leaf supplier developed vendor networks.
There are two layers of tea growers: the commodity tea grower primarily for tea bags and specialty small estate tea growers for the best teas in small batches. Small business owners of tea shops and coffee shops buy tea in bulk from the smaller specialty tea estates. Interfacing the tea grower and tea shop owner are bulk tea importers.
You may have stumbled upon a bulk tea seller and purchased large amounts of loose tea only to discover their products are mediocre. You have to stand above the crowd in the highly competitive specialty tea and herbs world. You don't want to sell the same mediocre tea that everyone else is selling. You want an excellent tea product.
Because you are not only competing with the tea shop around the corner, you're competing with every tea and botanical shop on the internet. And there are over 1,000 tea and herb shops with a wide range of teas on the internet for consumers to easily purchase online.
To stand out in this crowd, you'll want to offer premium quality tea leaves, organic green tea, different uses for tea, and fantastic customer service.
From Enthusiast To Tea Shop Owner
At the turn of the last century, 1900, nine out of ten people in the United States were self-employed. Today, nine out of ten work for other people. However, small businesses are still the backbone of any country.
The more people who own little businesses, the safer our country will be."

John Hancock
Wholesale Tea Distributors Packaging Tea and Herbs
When you begin, you may not be packaging your products yourself. You will follow your state and FDA (Food and Drug Administration) guidelines if you are packaging yourself.
A Food Business Incubator becomes critical to any food business for this reason. Please reach out to one for guidance. In What It Takes To Start a Food and Beverage Business, I discuss this.
Some wholesale tea suppliers offer private label tea and blending services if you don't want to package the teas yourself for retail sales. It may be more expensive, but it allows you to be free from the packaging process. The supplier packages and labels the retail product with your logo and business name. You can read more about How To Start A Tea Business and Profitable Online Store.
Tips For Buying From Wholesale Tea Suppliers
Many tea suppliers sell quality bulk tea. Be sure to look at their minimum order for wholesale orders.
Watch your cash flow. It is very seductive to buy ingredients or supplies in large quantities to save money.
Do not buy more ingredients than you can sell before the expiration date.
You don't want to end up with a product you can no longer use because your customer is not buying that tea or herb.
Talk to your tea suppliers to find out which products sell the best.
Find out the most popular teas and herbs for your sales niche.
Even if you are selling online only, identify your customers and know what tea they like to drink.
There are many quality wholesale programs from which to choose.
In the beginning, it's tempting to be all things to all tea drinkers.
Focus on your area of expertise and offer the very best in that category. (i.e. matcha, immune herbs, Indian black tea, organic tea, custom blends, etc.)
Open a wholesale account with your favorite brands.
Wholesale Tea Supplier at Tea Trade Shows
A great way to learn more about different tea suppliers and their wholesale products is through trade shows such as the World Tea Expo. You can meet the suppliers, taste their products and bring home samples, and it is an excellent way to source tea. You will meet tea suppliers from all over the world. It's held once a year in the United States. The location moves from time to time, but the most recent show was in Las Vegas.
The next show is March 27-29, 2023, at the Las Vegas Convention Center, Las Vegas, Nevada, USA. You can join their guest list to get updates. It's a great show. You will thoroughly enjoy it. The expo includes conferences, vendors, guest speakers, and education sessions, including the Tea Business Boot Camp.
Please be aware that much of the tea supply chain in the U.S. is from the same large wholesalers. As far as I know, the vendors I recommend purchase their premium teas from different sources.
In this way, you will not be buying the same teas from different wholesalers. The more prominent tea importers sell to smaller wholesalers, who then sell to the small tea businesses. You want to have a variety of independent wholesale sources.
It's OK to purchase from a smaller wholesaler initially as they have lower or no purchase minimums. But ask which large tea wholesaler provides their tea. You won't duplicate your efforts by purchasing the same teas from several different smaller wholesalers.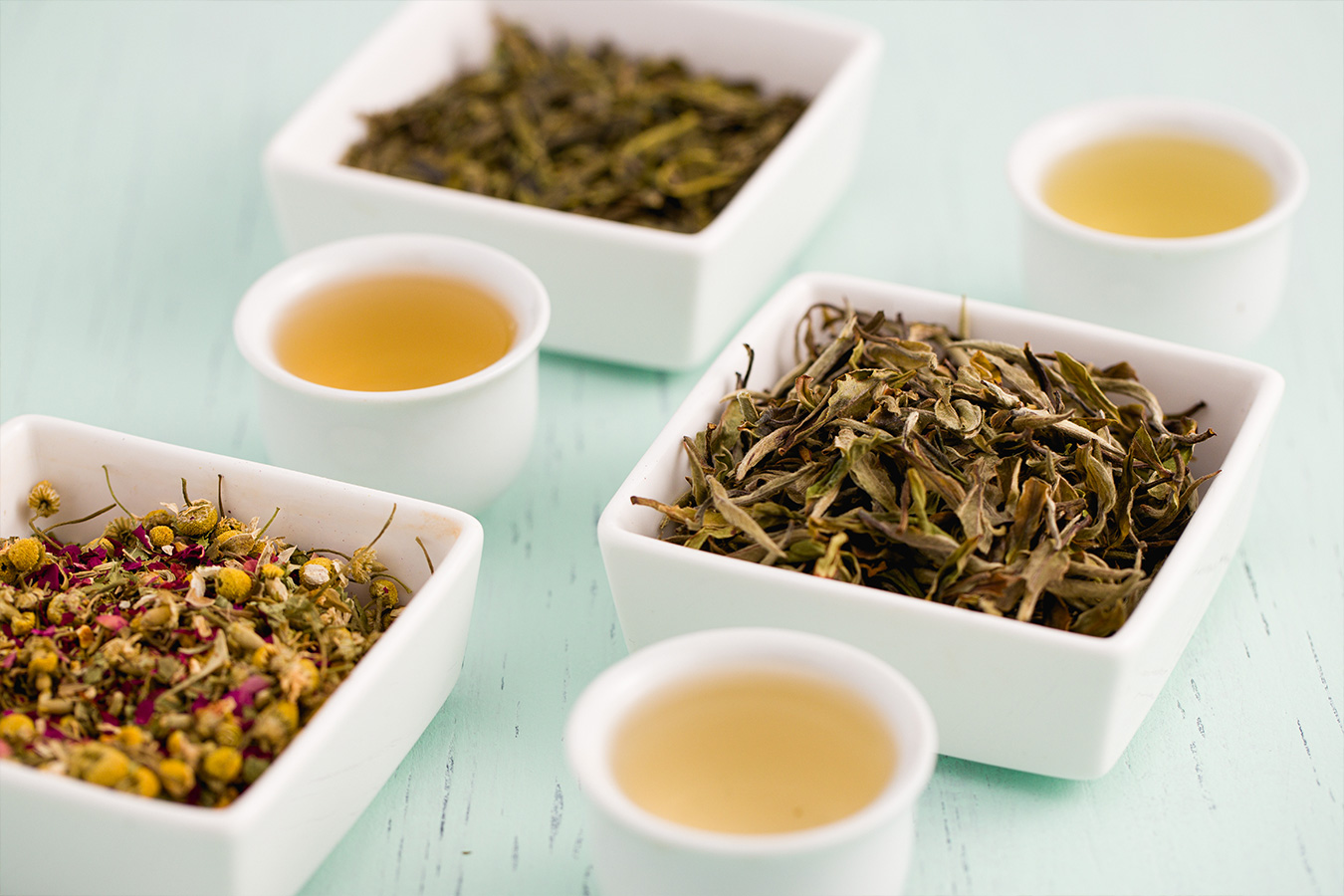 Be aware that some wholesalers are virtual distributors who don't have warehouses. They rely on larger wholesalers to drop ship under their company name.
Original Ways to Build a Special Tea Company
It's less expensive for small U.S. retailers or wholesalers to buy from U.S. distributors than to go directly to the source countries.
Knowing how to distinguish between high-quality and low-quality tea in each of the categories of teas is essential.
Educate yourself and buy tea products based on quality.
I recommend carrying a low volume of tea with unmatched quality.
You can reduce your purchase volumes with these wholesale vendors and still have access to many tea products. This is the optimal position for a successful tea business.
Some customers are concerned with caffeine content from the Camellia sinensis plant, so you may want to offer herbal cups of tea.
Custom craft your own loose-leaf tea.
Always offer high quality.
Create a mailing list of retail customers.
Offer free shipping.
Provide customer service with exceptional value.
Register A New Business
In the United States, you need a business license from your state or other local government to start a new business. Foodservice businesses also need health department approvals. Requirements vary by state, so be sure to check local business resources to find out more about the conditions for your business.
Additionally, you will need to apply with the U.S. Federal Government for an EIN (Employer ID Number.) The IRS offers information on their website to guide you on the application process: https://www.irs.gov/businesses
Wholesale vendors require either a business license or a Federal Tax ID (EIN) number proving that you are purchasing as a commercial entity. Many new business owners elect to incorporate by establishing their business as an LLC (limited liability company) or other types of legal business entity. Be sure to investigate these options explained on the IRS website.
Most Popular Loose Leaf Teas
black teas
white tea
tea blends
oolong tea
matcha green tea
herbal infusions
chamomile teas
flowering teas
true teas
iced tea
eBook: Wholesaler Loose Leaf Tea Supplier
Anyone can start a tea business — I will show you how!
The following eBook is my experience with bulk tea suppliers. It provides invaluable and relevant information to save you time and money sourcing the best tea.
Create a Tea Brand with a Loyal Customer!
Get access to every tea-producing country. It is perfect for small to medium tea businesses and foodservice businesses who want to add tea to their offerings.
Purchase the Tea Wholesale eBook today and get:
Over 20 bulk wholesale tea suppliers
Quality packaging options
Chai blends
Ayurvedic blends
Education
Custom blending
Sample packs
Small purchase minimums
Teaware and tea accessories
Herbal blends
Farm-direct
Fair trade products
Competitive pricing for bulk tea
Rare Teas and much more!
Purchase today!
Introductory price of $149 $97!
Testimonial
You are an angel!! THANK YOU VERY MUCH, for the so needed vital and crucial information that you have given... Trying to obtain such information was a totally daunting task. From my research experiences, this type of information would cost a minimum of $500.00....Thank you very much for your information which is a great help for me.."

Ethelbert Harrison
---
From Farmer to Cup, A Cup of Tea Tells a Story
Specialty tea deserves special attention. Begin your tea shop story today!
Buy quality, story-worthy tea by discovering where to purchase premium bulk tea at wholesale prices from tea suppliers for small to medium tea businesses.

Inside, You'll Find:
U.S. distributors
High-quality bulk tea suppliers
Organic teas
Farmer direct bulk tea wholesale
Suppliers for the best tea and herbs
All the different tea types
Herbal tea wholesale in bulk
Chinese, Indian and Japanese tea
Plus so much more!
Tea Lovers Share the Gift of Tea!

Introductory Sale
Pay only $97 $49
Purchase HERE today!
---