Rwanda Tea is becoming more popular as tea drinkers discover its rare quality. Yet the 1994 Rwandan genocide still permeates years later. Sara Stender Delaney is helping heal the trauma through tea.
Sara founded the Asheville-based 3 Mountains in 2016. An activist and social entrepreneur, Sara was inspired by the remarkable spirit of the Rwandan genocide survivors.
Rwandans endured horrific genocide in the 1990s. Nevertheless, Rwanda's mountain tea production continues to thrive due to the strength of its people. Moved by the resilience of Rwandans' since first learning about the genocide, Sara had the opportunity to live in Rwanda in 2009. Sara's story is one of strength and inspiration.
Tea in Rwanda's East African region is grown on large plantations and small farms and is becoming more accessible to tea drinkers worldwide, thanks to tea entrepreneurs like Sara.
Sara's work is dedicated to educating others about Rwandan tea and supporting the Rwandan people. I had the pleasure of interviewing Sara about her work as a tea importer and business owner.
Q. Can you briefly walk us through your story? How did you get started in the tea business?
A. I had the great opportunity to live in Rwanda in 2009 when I was hired to manage a business employing genocide survivors. At that time, I found a new home. I was also introduced to the art of tea.
Before that, I grew up drinking tea in a bag, and I remember my aunt used to give me the little china animals out of the Red Rose boxes.
In my twenties, I became a passionate human rights advocate and became involved in the fair trade movement. I studied cross-cultural communication and global trade practices. I started a coffee shop/bistro based on the Parisian café model, where people could get the best paninis and drinks but, more importantly, find community and share world views.
After moving to Rwanda, I learned about the hardships associated with coffee farming. I witnessed trauma and poverty, combined with resilience, entrepreneurship, and joy, that keeps me going back. This experience helped me to heal from my own past trauma. I share more in a 2019 TedTalk.
Q. You have an exciting story about Rwanda. Why did you want to source Rwandan tea?
A. I started bringing tea gifts back to the states for my tea-loving friends, and the responses were overwhelmingly positive. I knew very little about quality tea before that, although I immediately fell in love with the Rwandan silver needles, and that has become a staple in my ready-to-drink aptly named Silverback.
Our company tagline is "Spirit of Resilience," and this is precisely the thing everyone seems to experience when they visit Rwanda.
It continues to amaze me what the human spirit can overcome when we have the opportunity to heal in a supportive community, and I love how tea can bring people together. In today's busy times, it offers a moment to pause and creates rituals in an otherwise hectic society.
I am obsessed with health and the mind/body/spirit connection, and tea is the front runner in the beverage category. The varieties coming out of Rwanda are exceptional.
Rwanda is positioned on the equator, so it is less impacted by climate change. East Africa produces approximately 17 percent of the world's tea. Rwandan tea has historically been blended as a CTC (cut, tear, and curl), and the national brand was not promoted as a single origin offering.
Q. Are you purchasing your tea directly from tea growers in Rwanda or through a co-operation?
A. Tea is one of the top three cash crops in Rwanda and is a nation the size of Vermont but with 12.2 million people. When we choose their products, it can make a very significant impact on society. The "minimum wage" in Rwanda is about $1.80, and most people are subsistence farmers.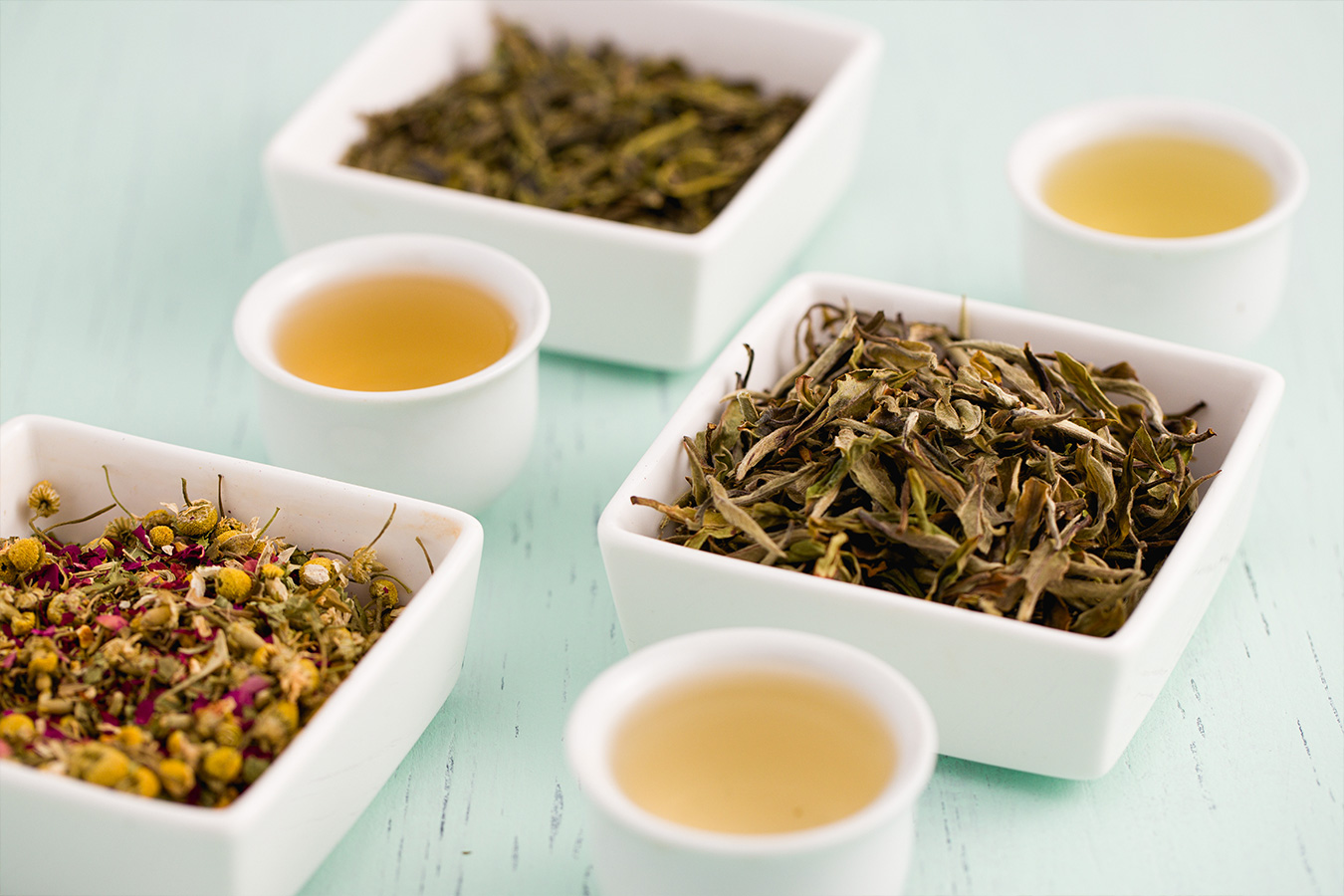 When I decided to develop partnerships with tea companies in East Africa, I encountered many roadblocks - literally, the gates remained locked and closed.
I finally discovered an oasis tea garden in the high elevation, Northern Province of Rwanda, certified organic, Fair Trade, Rainforest Alliance Certified, and established in 1975. The factory buys tea from farmer-owned cooperatives, supporting a district of about 100,000 people, including the tea pluckers, processing staff, and their family members.
Related:
Separately, I have also started an herbal tea farm in the Western Province of Rwanda, where I have been working with a group of 55 women who survived the genocide. They care for about 150 children.
Before I met them, they were coffee farmers but were only able to sell their crops once per year. We have started to grow organic botanicals that can be dried and blended into teas. We are now selling four blends locally in Rwanda. This has become a sustainable poverty-alleviation model in partnership with the nonprofit I founded called Africa Healing Exchange.
Q. How is Rwandan tea processed? Is it hand or machine processed? Tell us about their tea and tea-growing region.
A. It depends on the garden, but all the tea I source in Rwanda is hand-plucked. They are just now testing a handheld clipper but have rejected offers for machinery to assist in the plucking or harvesting. This is to preserve the quality of the premium tea leaves and the bud and continue providing as many jobs as possible. The tea is processed in a large factory.
The growing climate is cool in the evenings and warm during the day, and the temperature is steady year-round. Most tea plants are harvested year-round, with some fields left to 'winter' for a couple of months.
Q. Every tea region has a specific tea they're known for, such as Darjeeling tea from India. What types of teas are the Rwandans known for producing?
A. We are growing Camellia sinensis, which is of the Rukeri variety. I source only organic and fair trade teas, including:
Black OP, Ceylon
Green Orthodox, Sencha
White Tips
Silver Needles
Most of the other tea gardens are producing only non-organic black CTC.
Q. Can you give us an overview of your business model? It appears you have a parent company, 3 Mountains, that carries two major product lines: Tima Tea and Silverback.
A. 3 Mountains is our holding company, a social enterprise based in Asheville, NC, and named after the mountain ranges that have always felt like home. I started the company in June 2016 as a loose-leaf tea importer, and I still sell tea in bulk quantities to blenders, other tea retailers, beverage companies, and food-service businesses. We also offer an annual Crop to Cup Tea Trip, and I have hosted nine small groups.
Developing a consumer-packaged good line was the next obvious step because so many people were falling in love with our Rwandan tea and wanted to bring it home!
Tîma means heart in the native language of Rwanda and represents all that we do, from the heart – for the heart – connecting hearts. This loose-leaf brand is our softer, feminine side, and our ready-to-drink liquid tea represents the fierce, adventurous side.
Silverback is a lightly carbonated nonalcoholic beverage I developed in kegs, using my loose-leaf teas from Rwanda. The Virunga Mountain gorillas faced extinction but made a slow comeback after almost becoming extinct. Silverback Beverage is meant to offer consumers a chance to taste the Spirit of Resilience, even if they cannot travel to Rwanda!
Q. Where do you sell your tea, and how do you distribute them to your customers?
A. I use a multi-channel approach. What I love the most is engaging directly with our consumers, who are generally amazed by the quality of tea, and it is usually the first time people have experienced Rwandan tea.
These days we have been doing more online business through Tima Tea. I only launched the Tîma Tea line in November 2019, and the pyramid-shaped tins are unique gifts or offerings for tea houses, upscale cafes, gift baskets, and specialty shops.
Silverback launched this past year, and we have four flavors:
Original black and silver
Harvest black and apple
Platinum White and ginger
Sencha green and hibiscus
They are for sale on our website, in many grocery stores, specialty shops, outdoor and fitness centers, breweries (we have it 'on tap' as a nonalcoholic beer alternative), and on college campuses.
Q. What are you most proud of in your tea business?
A. My mission has always been to connect consumers directly with Rwanda's premium products, make a positive social and economic impact, and create new opportunities for building community.
I am proud to have started to develop a following in the U.S. for Rwandan tea and to show people that there is so much more to this small country than the genocide. I am building a model based on conscious consumerism that offers inspiration for a new business paradigm.
I do not sell for the sake of selling. I believe that the brands that are rooted in a deep sense of purpose are the ones that will outlast all of the others in this great shakeout.
Q. Pursuing a passion is a great motivator, but sometimes it's not always enough. How would you describe your pursuit of running a tea business?
Hah! This question used to be asked of me so much I started offering coaching to others 'on the side' because I remember what it felt like to be lost and even hopeless about my future.
I discovered my purpose in my twenties, but it was a rocky road. For me, it took facing death to start to see things clearly; to recognize the gift of each day; to develop such a strong sense of WHY that the challenges of building a business would never exceed that.
I do not believe that passion exists before we can succeed, but I think that a sense of purpose must exist to experience joy. From this place, passion is generally born, but passion can be fleeting. The WHY is most important. My business is about much more than tea. Tea is our offering to people desiring health, community, and a sense of belonging.
Beyond that, I believe we have an excellent opportunity to innovate with the tea plant today. It is a very young industry in the U.S., and Camellia sinensis is healing, energizing plant. I am using this as the base for my expanding nonalcoholic line of beverages. I am excited about the possibilities of serving the growing number of people seeking greater health and wellness in new, fun ways.
Q. What are your plans for your tea business?
A. I grew up surrounded by a lot of entrepreneurs in rural Vermont. I know how to start and build a small business and have strong survival skills.
Now I am working to grow and thrive beyond that. I am taking steps to join the ranks of other b-corporations, a community of businesses that are committed to the triple bottom line (people, planet, profit) and ways we can benefit the global community. We plan to expand geographically and develop a loyal customer base of people who want to be part of this new paradigm of conscious commerce.
I want to show upcoming social entrepreneurs that you can do what you love and still make money; that money can be a force of goodness!
I will continue to work closely with the people of Rwanda to see that we are building a mutually empowering poverty alleviation model while offering the American consumer an opportunity to tap into our deep sense of community.
I believe that community and connection are the cornerstones of humanity".

Sara Stender Delaney
Q. How is the COVID-19 pandemic affecting your tea business right now?
A. Many of our retail partners are temporarily closed, so wholesale purchases are down, but consumers are buying directly from us more now than ever, especially with Amazon orders limited.
We are experiencing a greater opportunity to connect directly with our consumers and spend more time on important administrative details and communication strategies. Like getting B-Corp certified and preparing for growth!
Our tea partners in Rwanda are perhaps the most impacted because they cannot work or leave their homes. In a communal society that relies on farming, markets, and community gatherings every day for survival, this is a challenging situation.
My company is very young, but regardless of how much we earn, we are committed to the social component of our business model, so we have launched "3 for We. This means we will reserve 3% of our loose-leaf sales and 3 cents of each Silverback we sell to support resilient communities in the U.S. and Rwanda.
---
Thanks to Sara Stender Delaney for taking the time to speak with me. And thank you for reading. I hope you enjoyed her story. You can read more at Sarilla.com. 
Readers of Life Is Better With Tea receive 15% OFF by using my discount code here.
---
NEW TO TEA? START HERE >>