Homemade Masala Chai can be made quickly with this easy chai spice mix recipe. You'll never return to store-bought chai lattes with this authentic Indian recipe! 
This masala chai recipe is a powerful blend of tea, herbs, and spices cherished for centuries in India. Some people think it's too complicated to make, but with this authentic, quick, and easy chai recipe, you can make chai at home any time.
What is Masala Chai?
Masala means 'mixture of spices' in Hindi. Chai rhymes with 'pie.' Chai is the word for tea in many parts of the world. So when we mistakenly say 'chai tea' in America, we are really saying 'tea tea.' Masala chai is simply a spice mix (masala) and tea (chai) or spiced tea.
This sweet spiced tea from India is made from a blend of rich black tea and spices. Each blend is unique, but most include cardamom, cinnamon, ginger, cloves, and pepper. Traditional Indian chai spices are designed to promote health and peace of mind.
Tea is to the body as music is to the soul." - Earlene Grey
The more I learn about chai, the more benefits I find in this delicious tea blend, herbs, and spices. It has transformed a love of tea for many.
America's Introduction to Chai
My oldest daughter is not a big fan of plain black tea but loves a good chai latte. I first discovered chai when I read a book by the co-founder of Oregon Chai, Tede McMillen, titled "Nirvana in a Cup." The book was later re-titled "Million Dollar Cup of Tea".
It's a fascinating story that takes you on the journey of a mother-daughter business team. It describes how they created and grew a beverage brand from a kitchen recipe to a $75 million-dollar company in ten years. It's a great read if you're interested in food entrepreneurship.
Since I introduced my daughter to homemade chai, she loved it so much I would just buy the chai concentrate. Then when I tried other brands of chai concentrate, I found they never really tasted quite as good. Eventually, I decided to learn how to make my own homemade chai.
And no, Starbucks' "Chai Tea Latte" is not real chai! In the book, Tede describes how Howard Shultz tried to buy her daughter's chai recipe.
Chai Latte Ingredients
All chai spice blends use cardamom. It's the most important and also the most expensive spice in the chai latte mix. In fact, cardamom is one of the most expensive spices in the world. The good news is you don't need much of it to flavor your chai latte.
For the tea, I recommend a strong black tea such as an English Breakfast, an Indian Assam, or a nice Chinese Keemun. You want to select the type of black tea that holds up well to milk and sugar to balance out the strong spice flavors.
Latte means milk in Italian. Many people think it refers to coffee drinks, but it really means a drink mixed with milk. Traditionally a cappuccino uses more frothed milk, and a latte uses steamed milk.
Pro Tips:
Freshly grinding the spices with a spice grinder gives you the full benefit of the aromatic compounds in the spices. Aromatic compounds are the flavors that make these spices so delicious.
The spice (masala) mix yields about 60 cups of chai using ¼ teaspoon per chai latte.
Save the spice mix in a glass spice jar for future use.
You can increase the black pepper if you like a little more kick. I used a moderate amount of pepper in this chai latte recipe.
Chai latte is best made with whole milk to extract the full flavor of these compounds.
Froth the milk with a handheld milk frother. I use an Aerolatte.
What is Cardamom Spice?
Cardamom is revered for its medicinal properties dating back to Egypt's Ebers Papyrus in 1550 BCE. The Ebers Papyrus is the Egyptian document of herbal knowledge and is one of the oldest and most important medical documents of the time.
Indigenous to the hills of southern India, cardamom is used in many recipes for its' sweet and savory wellness qualities.
Cardamom is known as a digestive aid and appetite stimulant. It also acts as a diuretic and antioxidant. The seed is chewed as a breath refresher.
Cardamom is a good source of Vitamin C, calcium, magnesium, potassium, and zinc, and a very good source of dietary fiber, iron, and manganese.
An interesting tidbit - the ancient Greeks, Romans, Egyptians, and Arabs all thought cardamom contained aphrodisiac qualities and added it to their love potions. I've read that it helps with erectile dysfunction. Maybe that's why it's so expensive?!
Chai spices are loaded with major nutrition and without extra calories. Nutmeg, cardamom, and ginger all have excellent health benefits, but as an added bonus, chai also contains the single most antioxidant-packed substances on the planet—like cloves and cinnamon. Add the spice mix to tea, and you compound your antioxidants with a delicious chai latte.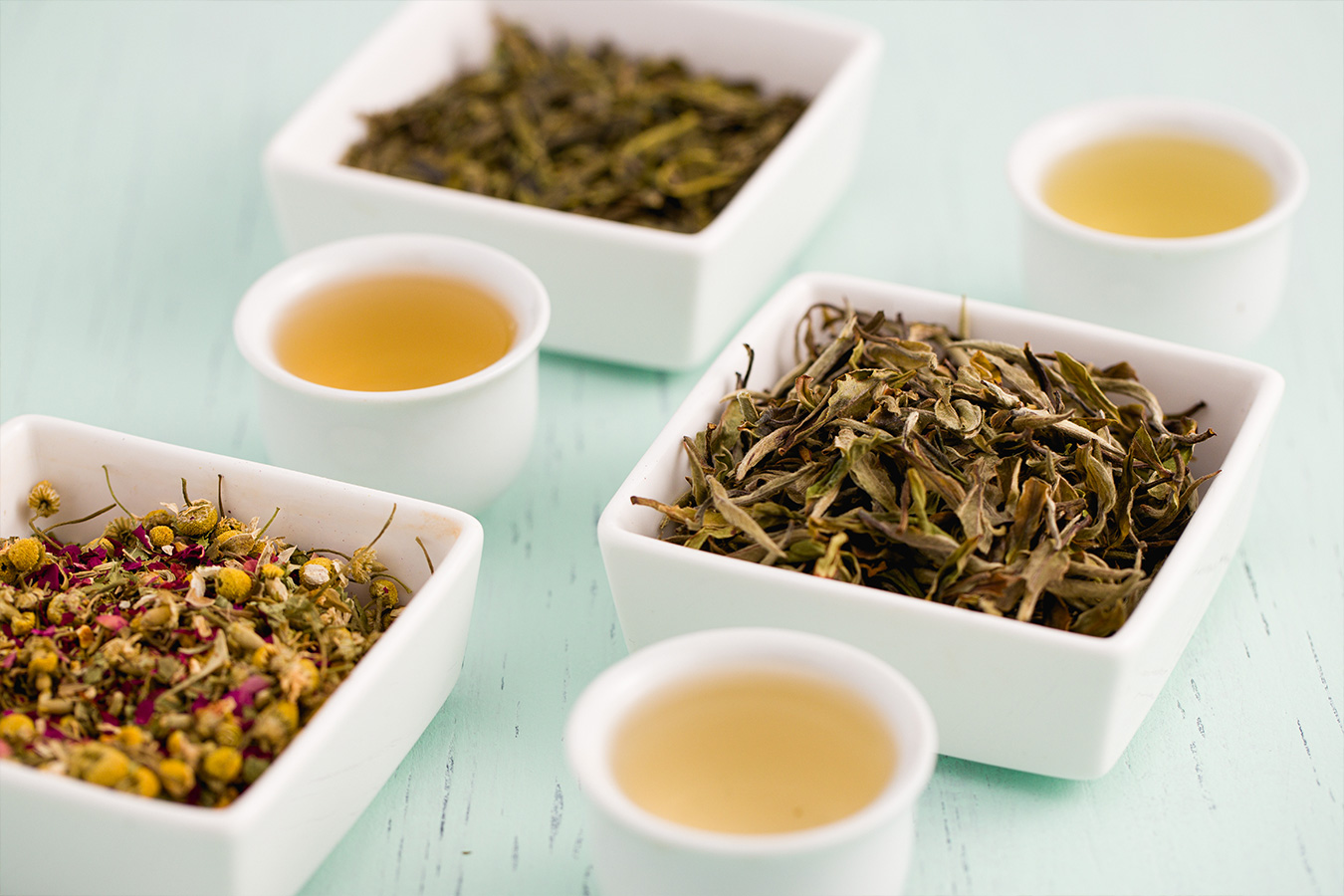 Health Benefits of Masala Chai Tea
Black tea – Tea is high in polyphenols, a potent antioxidant. Antioxidants have proven health benefits for cardiovascular health.
Black tea contains an amino acid called l-theanine, which is unique to tea and has some very interesting effects on the brain. L-theanine increases alpha brain waves inducing a calm and deeply relaxed state. Combined with the caffeine, which is about half the amount found in coffee, the overall effect is a focused calm.
RELATED:
Clove – Often used for an upset stomach. It is also a good source of Vitamin E (Alpha Tocopherol), Calcium, and Iron, and a very good source of Dietary Fiber, Vitamin C, Vitamin K, Magnesium, and Manganese.
Cinnamon – Contains large amounts of highly potent polyphenol antioxidants. Some studies show that the antioxidants in cinnamon have anti-inflammatory activity.
Black Pepper –One tablespoon of ground black pepper contains moderate amounts of vitamin K, iron, and manganese, with trace amounts of other essential nutrients, protein, and dietary fiber.
Nutmeg - The beneficial components include dietary fiber, manganese, thiamin, vitamin B6, folate, magnesium, and copper. Nutmeg has a long list of benefits even though it is often used sparingly as it can be toxic in very large doses.
Since ancient times, nutmeg and its oil were used in Chinese and Indian traditional medicines for illnesses related to the nervous and digestive systems. The compounds in nutmeg are reported to be soothing as well as having stimulant properties on the brain.
Ginger - A good source of Vitamin C, Magnesium, Potassium, Copper, and Manganese. Ginger is used frequently for dyspepsia, slow digestive motility symptoms, constipation, or colic.
Enjoy Easy Masala Chai
This chai latte is so easy to make! It's an amazing spiced beverage full of warmth and a soothing effect. Chai acts as a natural digestive aid and provides a wonderful sense of nourishment and well-being. I can't say enough about this beverage.
If you really don't want to make your own spice mix, you can always buy black tea already blended with the spices to make an instant chai drink from Vahdam Teas, an Indian tea company providing excellent quality tea. They really know their chai! Their private reserve chai shown above won Oprah's Favorite Things.
Their 3-tin gift set makes a perfect gift. Vahdam Teas is on my list of the 10 Best Tea Shops. They've been featured in many top magazines. I especially like their Vahdam TEA GIFT SETS. Vahdam Tea also won the prestigious Specialty Food Associations SOFI 2018 for the BEST NEW PRODUCT. Vahdam Tea won six awards at the 2018 World Tea Championships.
---
Homemade Masala Chai Recipe
Recipe
Easy Homemade Masala Chai Latte
A homemade chai latte from scratch can be made quickly with a ready-made homemade spice mix. Make a batch of the spice mix (masala) ahead of time and save for future cups of chai (tea).
Instructions
PART 1: Make the Masala Mix
Grind masala spices in mortar & pestle or electric spice or coffee bean grinder.

OR use pre-ground spices. I used pre-ground ginger and nutmeg.

Measurements are for the ground spice, not the whole spice.

Mix all the spice ingredients together.

Place masala mix in a sealed glass spice jar.
PART 2: Make The Chai Latte
Bring water to a boil. Steep tea for 5 minutes. Strain.

Pour all the ingredients (brewed tea, spices and milk) together into a spouted saucepan.

Bring to a slow boil and reduce immediately, stirring continuously.

Lower heat to a very low simmer and stir for a few minutes.

Froth with an electric milk frother.

Or do as in India and pour from a height of 12 inches to achieve a similar effect!

Pour into a cup and enjoy. Sprinkle with cinnamon.
Notes
The spice (masala) mix itself is enough to yield about 60 cups of chai using ¼ teaspoon per cup. Save in a glass spice jar. If you like a little more kick, you can increase the black pepper. I used a moderate amount of pepper in this recipe.
Did you make this recipe?
Tag @betterwithtea on Instagram and hashtag it #lifeisbetterwithtea
Nutrition
Serving:
1
serving
Calories:
82
kcal
Carbohydrates:
16.4
g
Protein:
4.2
g
Fat:
0.1
g
Saturated Fat:
0.1
g
Cholesterol:
2.5
mg
Sodium:
56.6
mg
Potassium:
6
mg
Fiber:
0.2
g
Sugar:
16.1
g
Calcium:
160
mg
Iron:
0.2
mg
DID YOU MAKE THIS RECIPE?
Tag @betterwithtea on Instagram and hashtag it #lifeisbetterwithtea
---
New To Tea? START HERE >>