Sencha's outstanding sweet, fresh green flavors and hojicha's roasty, nutty flavors are perfect for everyday tea drinking. They are genuinely the best Japanese green teas.
Japan ranks among the world's top five consumers and top ten producers of tea, with green tea being the principal kind produced. The Japanese tea industry is one of the most technologically advanced. Black and oolong teas are available but not as popular.
All Japanese green teas are steamed during processing and classified as either sun-grown or shade-grown.
Four Main Categories of Japanese Green Tea:
Sencha
Bancha
Gyokuro
Matcha
Sencha accounts for eighty percent of all Japanese green teas. Sencha and bancha are sun-grown, while gyokuro and matcha are shade-grown teas.
Other Japanese Green Tea:
Hojicha
Hojicha is roasted bancha or sencha and kukicha twig for a savory nutty flavor.
Kukicha
Kukicha means "stalk tea" - it consists of stems and stalks blended with sencha or gyokuro, providing a clean taste and light fragrance.
What's the Difference Between Sencha and Hojicha?
Both sencha and hojicha are common teas found everywhere in Japan. Unlike the shaded green teas of matcha or gyokuro, sencha and hojicha are everyday teas.
Sencha varies significantly in price and quality. The Japanese use high-quality sencha only on special occasions, with average quality used daily.
Bancha is the lowest grade of Sencha. Hojicha is made from roasted Bancha leaves, resulting in a toasted, earthy aroma and a light golden-colored brew.
What Is Sencha Tea?
Sencha is a Japanese green tea and comes in dried tea leaf form. Not to be confused with matcha, a shaded green tea in powder. Sencha balances sweetness, and fresh green flavors, with a slight astringency and umami at its best.
Japanese sencha green tea varies from average to excellent. High-quality sencha is labeled Ichiban cha or number one tea, indicating the tea is from the first flush of the growing season. Ichiban cha makes a smoother, sweeter, and less astringent brew.
Sencha is a soothing tea with a fresh grassy aroma. Its flavors are sweet, reminiscent of tender steamed veggies and fresh seaweed. The leaves are long, thin, flat, and intense in green color. All of the tea-growing regions of Japan produce sencha. The most expensive comes from the Kagoshima prefecture in the southernmost portion of the country.
Preparation is crucial, and if you over steep, you will lose that balance. If you over-steep, it can become quite bitter.
Two Types of Sencha:
Sencha Asamushi meaning short steamed. Theis is the most enjoyed tea in Japan. In general, the liquid is green tinged with yellow and has a well-balanced combination of aroma, umami and bitterness.
Sencha Fukamashi meaning long steamed. It has a similar feature as sencha but the tatse is thicker and the liquid is a deep green color.
What Is Hojicha Tea?
Hojicha is made by roasting first or second flush sencha. But typically, the young tips are saved for unroasted varieties. Hojicha is a much more rustic flavor and aroma. It often has a smooth, calming, smoky, savory taste.
Tea producers roast the coarser, older leaves for hojicha. Even though it is classified as green tea, the hojicha leaves are brown.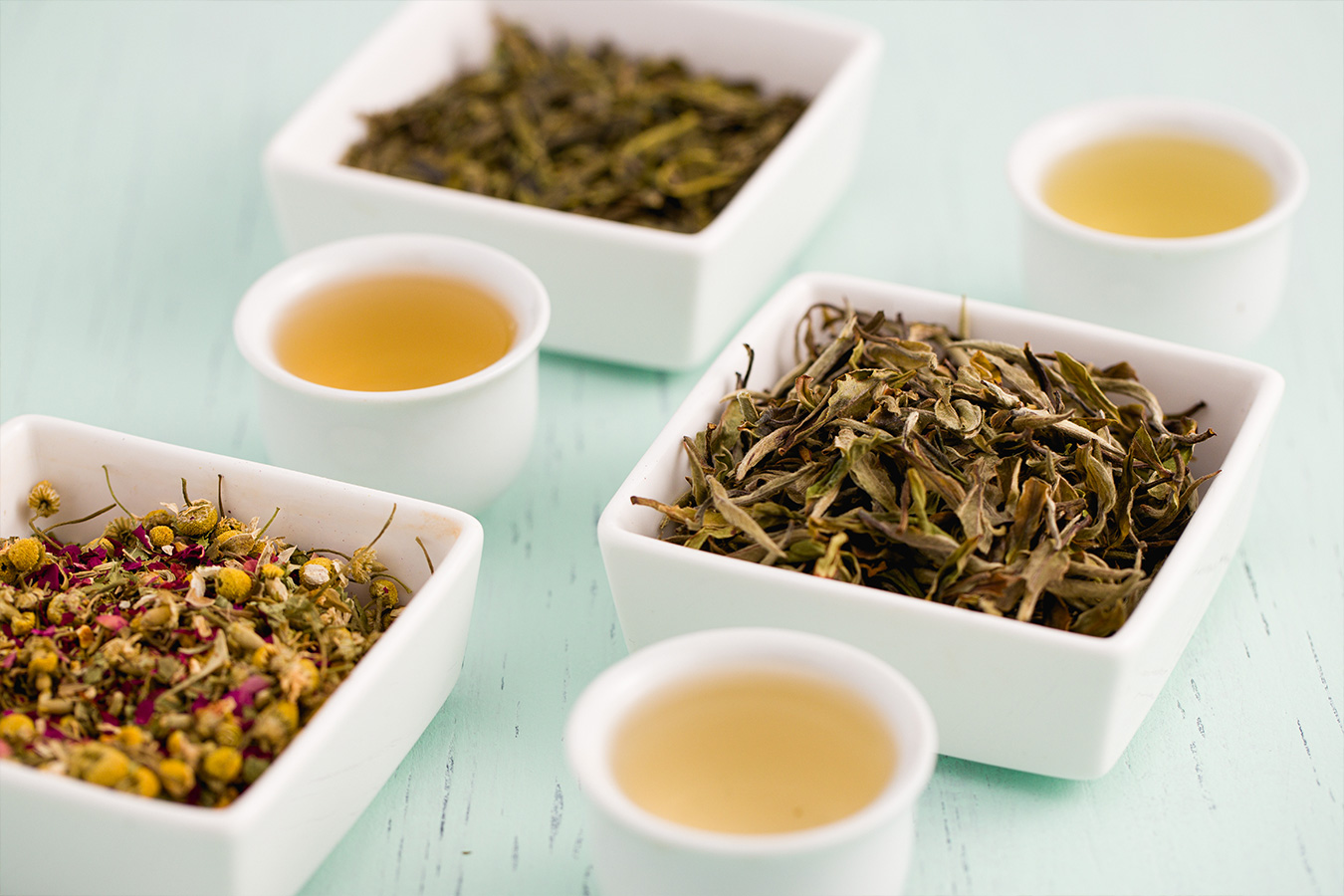 One of the things you will notice with hojicha is its roasty aroma. Hojicha brews a caramel amber color and has a sweet biscuity and nutty flavor. Even though it's low in caffeine, the flavor is robust.
Related:
Caffeine Content of Sencha Tea
Depending on the brew time, sencha contains about 30mg of caffeine per cup compared to black tea at 50mg and 110-150mg for coffee. Sencha is a lovely tea if you are looking for just enough caffeine without the caffeine jitters. It also serves as a nice boost in the late afternoon for the day's final stretch without interfering with sleep.
Caffeine Content of Hojicha Tea
Hojicha is lower in caffeine for two reasons:
1) Most of the caffeine is in the young tea leaf. Hojicha comprises older tea leaves and stems that have less caffeine.
2) Roasting reduces caffeine. Hojicha is known for its low caffeine content of about 7mg of caffeine per cup. That makes hojicha a perfect after-dinner drink and suitable for children.
How To Brew Sencha Tea
Brew with water around 175°F. It's common practice to steep in water that has been boiled and left for a short period to cool. This method is convenient if you don't have a thermometer. Allow the boiled water to rest for five minutes, then pour it into the teapot.
Use 2 teaspoon of tea for every 8 oz of water. Sencha does not require long steeping – 30 seconds to 1 minute should be sufficient. If you steep too long, the tea becomes astringent.
Pro Tips:
Be careful not to exceed temperature or steeping time.
You can steep sencha two or three times.
Sencha makes a fantastic cold brew.
How To Brew Hojicha Tea
Hojicha is less fussy when brewing because the leaves and stems are more earthy and robust. Use freshly boiled water and steep hojicha for up to 2 minutes. You can also re-steep until you find the flavor to be too light. I have infused hojicha up to three times.
Pro Tips:
Hojicha is very low in caffeine and rich in antioxidants.
Espresso lovers looking for less caffeine enjoy the rich flavors of hojicha.
Where to Buy Sencha and Hojicha Tea
The organic sencha and hojicha pictured in this post are gifts I won from Akiko Ono, founder, and owner of Liliku Tea in Japan. They were sent promptly to me here in the states without shipping delays. Most high-quality tea shops sell sencha and hojicha. The Tea Spot has excellent green teas, as does Adagio Tea.
Green teas are full of antioxidants, primarily EGCG polyphenols, responsible for their unique health benefits. Whichever you choose, you can enjoy these teas casually as they are in Japan. There is no need for an elaborate tea ceremony, cakes, or special porcelain cups.
If you'd like to learn more about Japanese Green Tea, visit The World Green Tea Association's site.
---
Tea for Beginners Start Here >>