The Japanese cast iron teapot is an amazing little teapot with ancient roots dating back to the 1600's!
The Japanese cast iron teapot is intended to hold the heat in, and that it does. It originates from the Japanese iron teakettle design called a tetsubin, which was often used as a teapot. This dates back to the 1600s when iron kettles were placed on the hearth.
Many people refer to the cast iron teapot as a tetsubin. The correct name in Japanese for the cast iron teapot is tetsukyusu. The tetsubin is the name of the cast iron tea kettle. Technically incorrect, the tetsubin is often used interchangeably referring to the cast iron tea kettle and the cast iron teapot.
The classic tetsubin is black with a pebbled surface. Over the years, Japanese artisans began to embellish the teakettles as they evolved from kettles to teapots being placed on the table for serving. Many beautiful designs now incorporate color and consist of cherry blossoms, the national flower of Japan or the dragonfly which signifies new beginnings.
Every culture has its own way of brewing, presenting and sharing tea. The specific tea ware used is critical to the entire process. Most western countries use porcelain teapots and English style brewing; the Chinese use gong Fu style brewing with a Gawain while Russia, Eastern European and Middle Eastern countries use a Samovar.
Today I am going to focus on the Japanese tetsubin and how the Japanese culture developed this particular teapot and style of tea brewing.
Sencha Tea
Traditionally the tetsubin design was made for brewing sencha, a quintessential Japanese green tea produced throughout the year.
Sencha is the most popular tea in Japan. Much different than matcha, it is a leaf tea, plucked and processed throughout the harvest seasons. The first and second flush sencha is considered the best, sweeter in taste and stronger in flavor than each subsequent flush.
Unlike China or India, the specific tea estate or region is not named in the selling of sencha. Almost always, sencha tea is blended with the signature touch of each artisan, creating a signature brand for the tea company or shop. No matter the grade, all sencha is high in vitamin C.
Most Japanese tea is not made for export. It's probably safe to say that what is exported is probably not their very best tea. Although I have had excellent sencha from Adagio Tea, I recommend their masters collection. It's a good place to start.
The Japanese Way of Tea
The Japanese way of tea created a special culture that transcends the commonplace through the extremely common act of drinking tea. By taking the very ordinary and elevating it to something very special, the Japanese tea ceremony infuses spiritualism into the art of making tea.
Those who cannot feel the littleness of great things in themselves are apt to overlook the greatness of little things in others." - The Book of Tea, Okakura Kakuzo
Entire books have been written on the Japanese Way of Tea called chanoyu, the Japanese tea ceremony. This ceremony is the formal art of making tea surrounding the powdered matcha tea. If you are very interested in learning more about this Japanese tea ceremony, I recommend reading An Introduction to Japanese Tea Ritual.
Another Japanese tea ceremony uses leaf tea or sencha. A ceremonial grade sencha called gyokuro is used. This rare tea is shaded, like matcha, just three weeks before harvest to increase the chlorophyll resulting in a sweeter taste.
Sencha was promoted by the Zen monks and it highly influenced Japanese arts. The Japanese cast iron tea kettle was originally designed for the ruling class, in the 17th century. By the 18th and 19th centuries, the Japanese literati used it extensively and it became part of everyday drinking tea.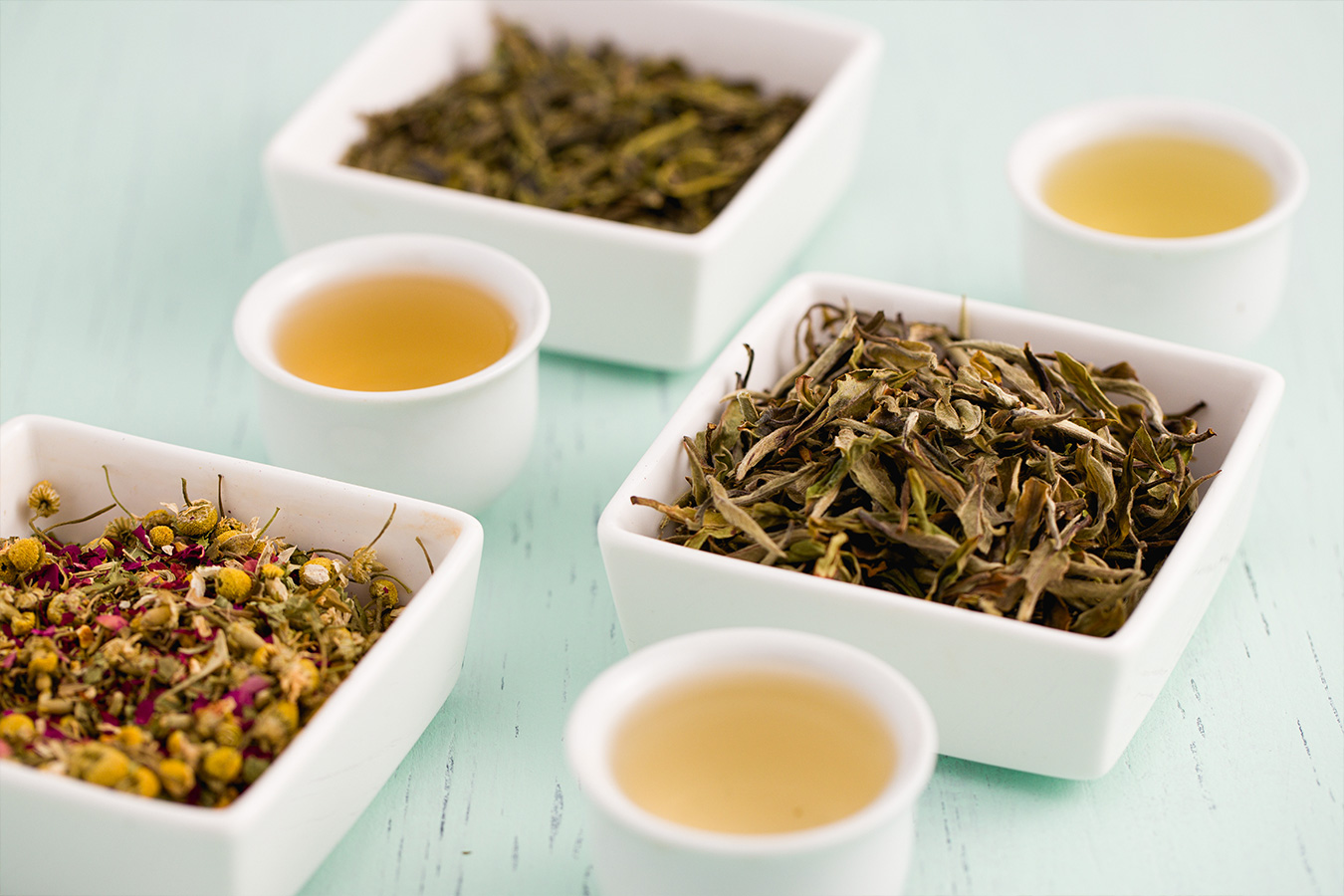 If you'd like to learn more about the sencha tea ceremony, Tea of the Sages: The Art of Sencha is an excellent book on the subject.
Guide to Purchasing and Using a Cast Iron Teapot
The Japanese cast iron teapot is one of my favorites, of which I have many. A good quality one can be expensive but well worth the investment as they last for generations.
Some years ago, I quit drinking coffee and drank tea exclusively. I'd always been a tea drinker but took up coffee in college for those marathon all-night study and paper writing sessions.
I gifted myself the blue cast iron teapot pictured here when I ditched the coffee habit for good. This beautiful cherry blossomed Japanese tetsubin cast iron teapot came from Teavana.
I'm not sure if you're able to buy them from Teavana any longer so there a few things you want to look for when purchasing your own.
You can find a beautiful Japanese cast iron teapot made by reputable companies such as Kunzan, Nambu, and Iwachu. Artisan ironworkers in Yamagata are revered for their skills and teakettles made from this region are held in high regard.
For a thousand years a special kind of sand found in the local river of Yamagata has been used in cast-iron work. Wazuqu is a brand developed from the Yamagata region. They have been making teapots for over 400 years. Palais des Thes, one of my favorite online tea shops, sells Wazuqu teapots.
Interior enameled coating and stainless steel tea infusers have been added for ease of brewing. Heatproof trivets, which I recommend, and matching iron teacups complete the package.
You can steep fine loose-leaf tea directly in the mesh strainer that comes with it. You can use it to brew any type of loose leaf tea. If you purchase a Japanese cast iron teapot with a glazed or enameled interior you don't need to dedicate the teapot to just one type of tea.
The heavy cast iron teapot will keep your tea hot for at least an hour.
Caring for Your Japanese Cast Iron Teapot
Uncoated iron teapots allow more of the iron to infuse in the water which some say adds flavor to the tea. The risk of an uncoated teapot is you have to be careful of rusting. Be sure to dry your teapot completely after washing. Do not use detergent or abrasives when washing.
Although the original Japanese tetsubin cast iron tea kettle was made for boiling water, today cast iron teapots are teapots made for brewing tea only. Most manufacturers do not recommend using this as a kettle to heat water over a flame, glass or electric burner.
You also want to be careful of very lightweight teapots as the quality may not be as good. The teapot should feel heavy when picked up. The lighter weight pots will not keep the tea as hot as the traditional heavier pots.
Expect to pay anywhere from $100 to $200 USD depending on the size of the teapot. They always look nice on the table and make a perfect gift for any tea lover. I'm sure you can find less expensive ones made in China, but I would buy a Japanese made tetsubin.
I would advise a trivet under the teapot because they do get very hot. But on the flip side, the Japanese cast iron teapot will keep the tea inside nice and hot for multiple pours. Nice when you're serving company, or when you're simply sipping tea all morning!
Thanks for Reading
Thank you all for connecting with me on this wonderful tea journey! I am so grateful you've joined. My hope is that you will not only enjoy tea for the amazing beverage that it is, but that you will also make it a way of a healthier lifestyle for yourself, your family and friends.
The gift of tea is a gift of love. ♡
---
Tea for Beginners