Chocolate Sorbet made with tea and banana. Are you a chocolate lover? You're in for a special treat today. This deliciously decadent chocolate banana tea sorbet is a taste of pure enchantment.
This is my family's favorite new dessert. I've been making a lot of sorbets lately with all this warm weather. My last post was a raspberry tea sorbet. But I've had requests for a chocolate sorbet, so I thought of putting together the classic combo of chocolate and bananas.
So how does this recipe sore above any other chocolate sorbet?
Sorbets are so simple to make, this recipe was delicious the first time around…and second and third and fourth. You get the idea. I just keep making it because every time I turn around it's gone.
The key to a good sorbet is in the proportions. It should be rich and fruity but not overly sweet. This recipe is better than any of the ready-made sorbets I've ever bought off the shelf. The freshness of the bananas and the rich chocolate flavor just pop more when it's made with fresh ingredients.
Making Chocolate Sorbet with Tea
Many people don't realize you can cook with tea. Remember, tea is essentially an herb. Most of the time we infuse the leaf in water and then drink it, but you can also infuse the leaf into foods.
The sorbet will NOT taste like tea. Rather, the tea will accentuate the chocolate flavor. Much like the addition of lemon juice enhances the flavor of a peach or raspberry iced tea.
You could always use a tea with a stronger flavor profile than the Blue Mountain Nilgiri tea that I use here. I think any strong black tea would balance well with the chocolate in this recipe. I'm thinking an English Breakfast tea would also work very nicely here.
It's best to use bananas that are just ready to turn. When bananas are very ripe they are also very sweet. As the banana ripens, the starch turns into sugar in the form of glucose, fructose, and sucrose.
Look for bananas that have black spots on them for the best flavor and the smoothest texture.
Bananas are also high in soluble fiber. The addition of fiber slows the digestion of the sugar so a healthy person won't experience major spikes in blood sugar levels.
For the chocolate, I use Hershey's unsweetened cocoa powder. It adds a nice rich chocolate flavor and is readily found in supermarkets.
Trust me on this: you have to try this recipe. Rich, smooth chocolate banana flavor – everything is working in its favor. The chocoholics dream sorbet!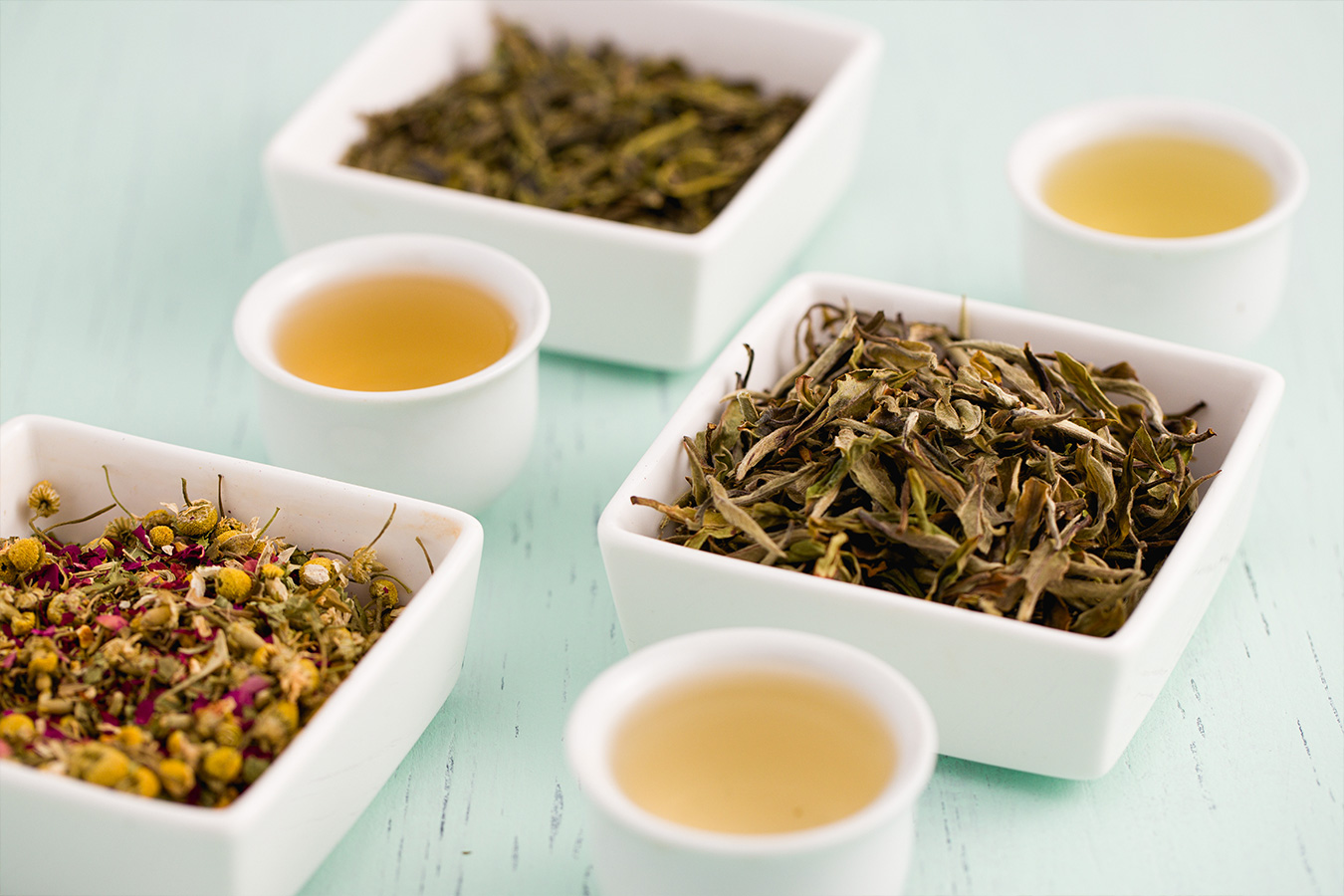 Recipe
Decadent Chocolate Banana Tea Sorbet
Chocolate Sorbet made with tea and banana. Are you a chocolate lover? You're in for a special treat today. This deliciously decadent chocolate banana tea sorbet is a taste of pure enchantment.
Instructions
Add loose leaf tea and steep for 5-10 minutes.

Add sugar and stir to dissolve completely.

Let the tea-flavored syrup cool to room temperature.

Add bananas and syrup to a blender and blend until smooth.

Add chocolate and vanilla extract.

Blend all ingredients together until smooth.

Pour mixture into a freezer safe container.

Freeze for approximately 12 hours.

Spoon into sorbet cups and enjoy!
Nutrition
Serving:
1
serving
Calories:
164
kcal
Carbohydrates:
42.1
g
Protein:
0.7
g
Fat:
0.4
g
Saturated Fat:
0.2
g
Potassium:
150
mg
Fiber:
1.5
g
Sugar:
37.4
g
Vitamin C:
4.1
mg
Calcium:
10
mg
Iron:
0.4
mg
Nutritional Benefits
You'd think that a dessert would not have any nutritional benefits but that's not always true. You are not eating empty calories here. Particularly when you use fresh, real food ingredients.
The key to eating desserts without worrying about gaining extra calories is in the portion size. You can enjoy anything in moderation.
Eat real food, not too much, mostly plants." – Michael Pollan, In Defense of Food
Eureka! All the ingredients here are plant-based foods. No artificial flavorings or fake extracts - just real food.
Bananas: Good source of dietary fiber, Vitamin C, potassium and manganese, and a very good source of Vitamin B6. Bananas are very low in saturated fat, cholesterol, and sodium.
Chocolate: Good source of antioxidants and iron. Antioxidants are reported to prevent heart disease and cancer. Also known to have anti-inflammatory properties.
Some studies have suggested chocolate could lower cholesterol levels and prevent memory decline.
Vanilla Extract: A teaspoon of real vanilla extract contains 5.5 mg of potassium and trace amounts of magnesium, calcium and phosphorous.
Try and buy vanilla extract made from Madagascar vanilla beans. They are reputed as having a sweet, creamy flavor associated with classic vanilla.
Tea: Tea is high in polyphenols, a potent antioxidant. Antioxidants have proven health benefits to cardiovascular health.
Black tea contains an amino acid called l-theanine, which is unique to tea and has some very interesting effects on the brain. L-theanine increases alpha brain waves inducing a calm and deeply relaxed state. Combined with the caffeine, which is about half the amount found in coffee, the overall effect is a focused calm.
You can read more about the health benefits of tea in the Top 10 Health Benefits of Tea.
Sugar: Yes, the evil sugar. Pure cane sugar is a natural plant-based product, albeit stripped of all its nutrients. You could try replacing it with honey. I would have to experiment with that to see how well it freezes.
It's OK to Eat Dessert
I know you want to protect your mind and body and boost your health… and live longer and better for yourself and your loved ones. Even though it's a dessert, if you make it from scratch with fresh real-food ingredients you will receive a nutritional benefit.
The secret to enjoying dessert, or anything else in life, is by practicing moderation. Eat dessert. Just don't eat ten!
These posts are for you, so please let me know if you enjoy the nutritional information included with each post. Oh, and the recipe – let me know if you like it!
---
NEW TO TEA?