Brain foods essential for brain health are all right here in this brain-boosting breakfast smoothie rich in protein and healthy fats.
A healthy breakfast is the most important meal of the day. But how many of us start our day like that?
The reality is, breakfast is more like a cup of coffee or tea and donut from the local drive-thru on our way to work. I'm certainly guilty of this sometimes. And we know that's not good for our brain health, so what's a quick alternative?
Todays' post takes you through a little bit of nutritional biology to bring you up to speed on powerful nutrients for optimum brain health.
Brain Food Basics
Gone are the days when every family had one person at home who did all the cooking for the family—someone who was up before anyone else making a wholesome homemade breakfast.
These days, many of us start our day with the morning carbohydrate-caffeine high. And then we crash mid-morning—time for that coffee break. Sound familiar?
This breakfast smoothie is rich in protein and healthy fats—all the healthy breakfast ingredients. The added fruit and tea give you a few carbohydrates and antioxidants, plus a little caffeine for a gentle boost. The protein and fats take longer to metabolize, sustaining you to lunch. Goodbye, mid-morning crash.
Related:
Research shows that the best brain foods are the same ones that protect your heart and blood vessels. This recipe is an adaptation of the Brain Health Smoothie from Kelly Brogan, MD.
Her original breakfast smoothie calls for coconut oil and coconut water. I'm not a fan of coconut, so I replaced coconut oil with olive oil. Olive oil is lower in saturated fats and higher in monounsaturated fats. I also replaced the coconut water with brewed black tea – because – tea, of course!
You can prepare all your ingredients the night before, refrigerate and run them through the blender in the morning.
Latest Scientific Discoveries in Brain Health
Thousands of studies published in peer-reviewed medical journals are changing the way we understand the brain.
It's possible to sharpen your mind, increase productivity, decrease brain fog, sleep perfectly, and even keep your moods bright — simply with food and lifestyle shifts.
These strategies are so powerful that even the AARP and the Alzheimer's Association are starting to promote them.
Do you know what they are yet?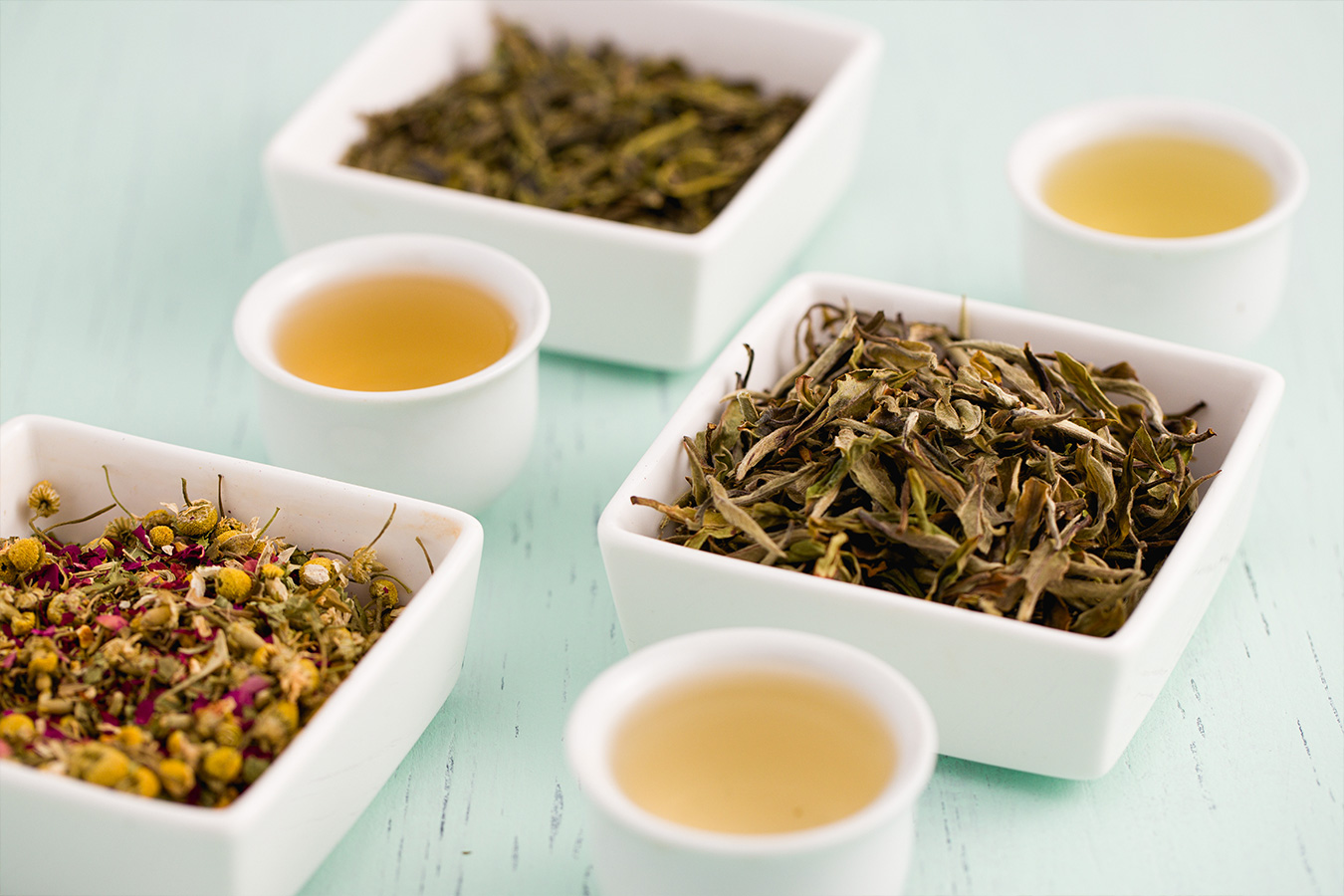 This free Masterclass is by Ayesha and Dean Sherzai, MD — two of the top neurologists in the world. I highly recommend this Masterclass. The brain is the most complex and least-understood organ. Too few people know how to give their brain what it needs, which costs them precious brainpower — and memories.
Click here to grab your spot now.
Powerful Ingredients of Brain Food
Collagen Hydrolysate:
Collagen hydrolysate is a protein powder derived from beef. The high glycine content of gelatin may help with insomnia, anxiety, joints, hair, and skin. Hydrolyzed collagen is quickly and easily absorbed. I use Great Lakes.
Pastured or Free Range Eggs:
Studies show that eggs from pastured hens are more nutritious than the conventional eggs you might find at the supermarket.
Pastured and free-range eggs are higher in Vitamin A and E, plus they are lower in cholesterol and saturated fat. Free-range eggs are higher in omega-3 fatty acids than factory eggs. I use Nellie's Free Range Eggs.
Ghee:
A grass-fed butter clarified of lactose and casein. Ghee is a powerful source of unique fats such as butyrate and Conjugated Linoleic Acid and fat-soluble vitamins A, D, and K. You can make this at home (it is expensive) or purchase already clarified.
Butyrate provides energy, supports intestinal cell integrity, and has anti-inflammatory effects on the brain. Ghee butter has healthy fat and is a common cooking ingredient in many Indian foods.
Black Tea:
It's best to use brewed tea that's been refrigerated, so you don't have to wait for it to brew and cool down. I like to use an English Breakfast tea for this recipe since it has a nice strong flavor to keep up with all the competing ingredients. Although truthfully, you don't taste the tea. But you still get the health benefits of tea.
Tea is high in polyphenols, a potent antioxidant. Antioxidants have proven health benefits to cardiovascular health.
Black tea contains an amino acid called l-theanine, which is unique to tea and has fascinating effects on the brain. L-theanine increases alpha brain waves inducing a calm and deeply relaxed state. Combined with the caffeine, which is about half the amount found in coffee, the overall effect is a focused calm.
Fruit:
Banana: Bananas are full of potassium, fiber, and vitamin B6. Vitamin B6 is essential for healthy brain function and keeping your immune system strong.
Strawberry: These little berries are low in sugar, about 6g per cup, and are full of fiber, about 3g per cup. They are loaded with potassium, vitamin C, and antioxidants to help ward off cancer.
Blueberry and Blackberry: Naturally sweet, a good source of fiber, and rich in antioxidant vitamin C. The most prevalent nutrients are vitamin K, manganese, resveratrol, anthocyanins, quercetin (an antioxidant), and kaempferol, another antioxidant found to reduce the risk of cancer and cardiovascular disease. These nutrients build bones, help blood clotting, promote healthy metabolism of fats and carbohydrates, prevent heart disease, and combat inflammation.
Greek yogurt:
Made from fermented milk, it has twice the protein of regular yogurt at 13g, with a nice dose of calcium in each serving. Greek yogurt adds a creamy texture to your smoothie. Yogurt also contains probiotics. These live organisms can help improve your digestive system absorb nutrients and improve immune health.
I prefer a whole milk yogurt. Studies now show low fat is not necessary. Whole milk is higher in omega-3 fatty acids.
Probiotics help you maintain a healthy level of friendly (normal flora) bacteria in the gut or the intestines. Probiotics keep your intestines healthy through proper elimination habits, minimizing the buildup of toxins absorbed into the bloodstream.
Flaxseeds:
Flaxseeds are an excellent source of omega-3 fatty acids that promote eye health and help prevent dry eye syndrome, macular degeneration, and cataracts. They are also high in fiber, iron, and protein.
Honey:
Raw honey is packed with vitamins and antioxidants. Studies have found honey to contain an antimicrobial peptide called bee defensin-1. The antimicrobial properties of honey have been used to heal wounds. Honey also has a low glycemic index.
Amino Acids and Proteins for Brain Health
Proteins are often called the building blocks of the cell. The body uses proteins to make enzymes, hormones, and neurotransmitters in the brain. They are also used to make muscles, tendons, organs, and skin.
Proteins are molecules of amino acid chains, and the human body requires twenty amino acids. Proteins have two classifications, essential and nonessential amino acids. Essential amino acids must be obtained in the diet, whereas nonessential amino acids are synthesized in the body.
Essential Amino Acids:
Nine amino acids are essential to your diet as your body cannot manufacture them. These are:
histidine
isoleucine
leucine
lysine
methionine
phenylalanine
threonine
tryptophan
valine
These nine essential amino acids must come from the food we eat.
Animal products, including meat, poultry, seafood, and dairy, contain all the essential amino acids. Except for quinoa and soybeans, most plant foods lack one or more of these essential amino acids, and you will have to eat a combination throughout the day to get all nine.
Non-essential Amino Acids:
Your body can manufacture some amino acids necessary for creating new cells. Therefore these amino acids are not essential in your diet. However, the body still requires them for the formation of proteins. These include:
alanine
arginine
asparagine
aspartic acid
cysteine
glutamic acid
glutamine
glycine
proline
serine
tyrosine.
You don't need to get these amino acids from your diet, although some foods you consume may contain them. Adults produce arginine, but infants and young children do not make enough.
Daily Protein Recommendations
The Center for Disease Control recommends ten to thirty percent of your calories come from protein. The minimal recommendations are 56 grams per day for the average sedentary man and 46 grams per day for the average sedentary woman.
If you are more active, you will need to increase your protein intake.
Brain Food Smoothie Recipe
Recipe
Brain-Boosting Breakfast Smoothie
This Brain-Boosting Breakfast Tea Fruit Smoothie is rich in protein and healthy fats that are essential for brain health.
Instructions
Place all ingredients in a blender.

Blend on high for 5 mins.

Pour into tall glass with a straw and enjoy!
Nutrition
Serving:
8
ounces
Calories:
398
kcal
Carbohydrates:
24.9
g
Protein:
23.9
g
Fat:
24.3
g
Saturated Fat:
7.1
g
Polyunsaturated Fat:
4
g
Monounsaturated Fat:
11.9
g
Cholesterol:
201
mg
Sodium:
75.6
mg
Potassium:
211
mg
Fiber:
4.7
g
Sugar:
14
g
Vitamin A:
400
IU
Vitamin C:
24.8
mg
Calcium:
80
mg
Iron:
1.3
mg
Have a Good Morning and Feel Great
Do you drink smoothies? If you try this brain-boosting breakfast tea smoothie, let me know. What's your favorite smoothie recipe?
---
Tea for Beginners Start Here >>