Iced matcha lemonade is full of healthful benefits. Try this healthy version of the Starbucks matcha lemonade copycat recipe.
As the weather heats up, nothing beats the refreshing taste of an iced beverage. And if you're looking for a healthier option, look no further than iced matcha lemonade. This drink combines matcha's antioxidant-rich benefits with lemonade's tangy sweetness, making it the perfect drink on a hot summer day.
Did you know you can make this delicious drink at home? And it's even better than the version you can get at Starbucks. Not only is it cheaper to make at home, but you can also customize the recipe to suit your taste and dietary preferences.
So, what's the story behind this Starbucks copycat recipe?
Matcha green tea has become increasingly popular recently, and Starbucks quickly jumped on the trend. The coffee giant's version of iced matcha lemonade features a blend of matcha, lemonade, and ice, and it's a popular choice.
However, making this drink at home means using higher-quality ingredients and adjusting the sweetness to your liking. Plus, you won't have to leave your house to satisfy your craving for this delicious beverage.
Now, let's look at the benefits of the ingredients in this recipe. Matcha is a type of green tea that's ground into a fine powder, and it's packed with antioxidants and other nutrients. It's been shown to improve brain function, boost metabolism, and reduce the risk of chronic diseases like cancer and heart disease.
On the other hand, lemonade is a refreshing and hydrating drink perfect for hot weather. It's made from fresh lemons, a great vitamin C source, and other antioxidants. And if you're making your lemonade, you can control the amount of sugar that goes into it.
So, there you have it – a delicious and healthy twist on a Starbucks classic you can make at home. Not only is it better for you, but it's also cheaper and customizable to your taste. Give it a try and see why iced matcha lemonade is the perfect summer drink.
Ingredients:
Matcha
Lemons
Sugar
Water
Matcha and lemonade is a humble drink with simple ingredients and tremendous benefits. Pictured here is a culinary-grade matcha. You can tell by the color of the matcha. It's not as bright and vibrant as ceremonial-grade matcha.
Types of Matcha:
Matcha is a Japanese green tea powder that comes in ceremonial and culinary grades. You can use either pure matcha powder for this recipe.
The best matcha is ceremonial grade matcha, a high-quality matcha powder that is naturally a little sweeter because it's made from young tea leaves but is more expensive.
Related:
If you use culinary matcha, the sweet lemonade will counter any bitterness in the culinary-grade matcha.
Best Places to Buy Matcha:
Adagio ceremonial grade matcha is one of my favorites. It's made with the Samidori cultivar from Uji, Japan. It's the one I always return to over again. I really enjoy this matcha alone and for mixing small lattes. The taste is smooth and not too vegetal.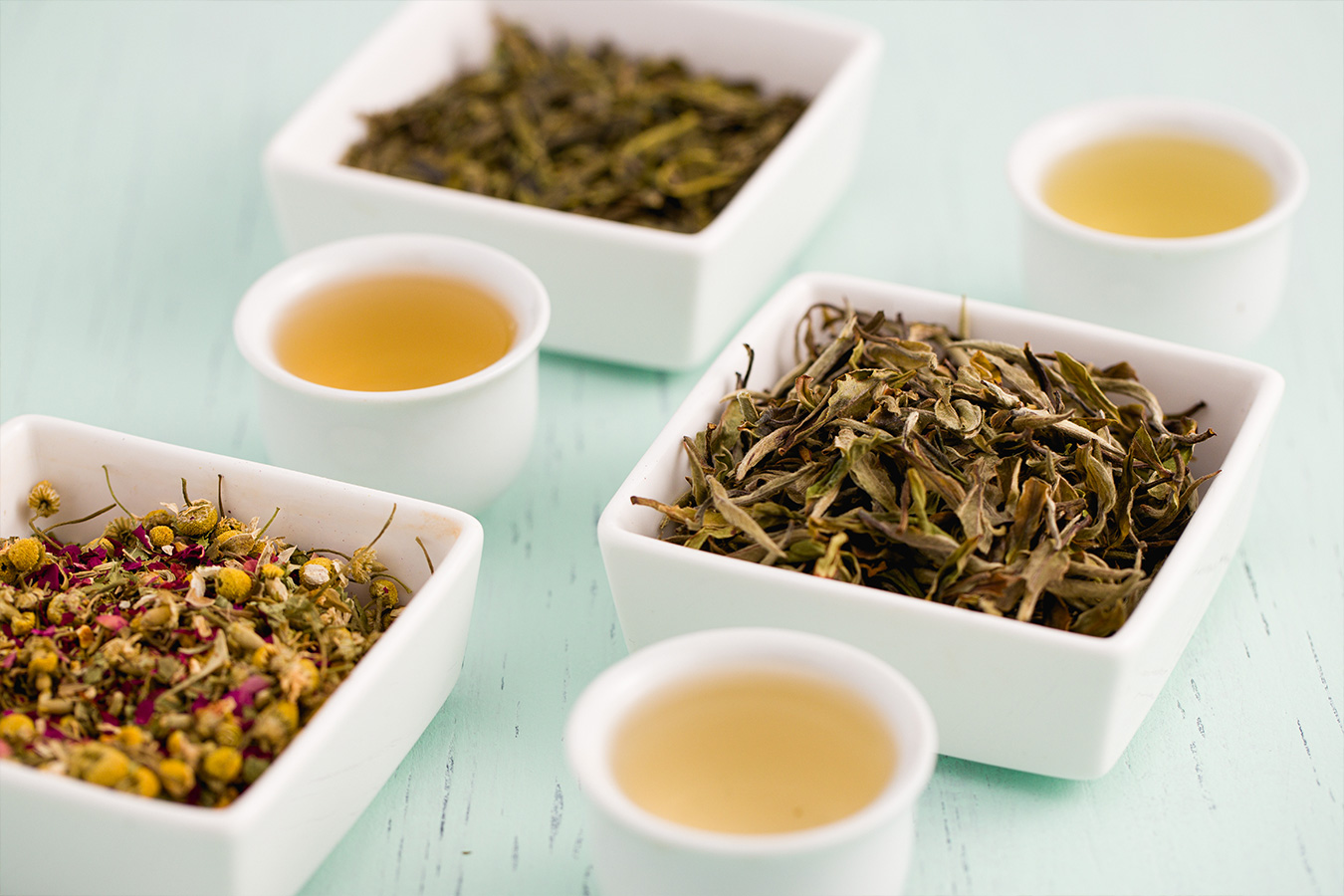 Sen Cha Naturals is ideal for baking. I love to add it to my smoothies and lattes for minimal cost compared to coffee shops—no more Starbucks Matcha Green Tea Latte for $4.00 when you can make it home for pennies.
Pique SunGoddess matcha is very smooth, clean, and fresh. It's one of the best matcha I've tasted. It's nice that it's organic and screened for toxins. This organic matcha has a delicious flavor.
Matcha Lemonade Benefits
Matcha and crisp lemonade offer various health benefits, including antioxidant protection, immune support, energy and focus enhancement, metabolism-boosting, and hydration. Combining the two in an iced matcha lemonade creates a delicious and refreshing drink perfect for hot weather and promotes optimal health.
Benefits of Matcha:
Rich in Antioxidants: Matcha is a rich source of powerful antioxidants called catechins, which protect the body from harmful free radicals. These antioxidants can help reduce inflammation, improve brain function, and lower the risk of chronic diseases such as cancer, diabetes, and heart disease.
Boosts Energy and Focus: Matcha contains a unique combination of caffeine and the amino acid L-theanine. This combination can help increase mental clarity, boost energy levels, and promote a sense of calm and relaxation.
Enhances Metabolism and Burns Fat: Matcha contains a compound called EGCG (epigallocatechin gallate), which has been shown to increase metabolism and help the body burn fat more efficiently.
Supports Immune Function: Matcha contains compounds that help support the immune system, including polyphenols, catechins, and other antioxidants. These compounds can help protect the body against viruses, bacteria, and other harmful pathogens.
Benefits of Lemonade:
How To Make Fresh Lemonade
During the warmer months, I always have fresh lemonade on hand. It's great to drink by itself, mix half lemonade with iced tea for a smashing Arnold Palmer, or mix it with matcha as I've done here. I also like using tea and lemonade instead of soda in my sangrias.
You can freshly squeeze your own lemons or buy fresh lemon juice. My favorite lemonade is homemade, of course. But for a quick shortcut, I like to use Natalie's lemon juice. It has one ingredient - lemon juice! You'll find it in the refrigerator section, so it's never been processed. No preservatives, no artificial ingredients, no added sugar, no GMOs.
Natalie's is hard to find, but check their website for retailers near you or buy online.
Alternatively, try a manual citrus press if you want an easy way to squeeze lemons and oranges fresh. My mother had one of these and always made fresh squeezed orange juice. Handheld citrus reamers work perfectly fine for smaller amounts and kitchens with less storage space. This is what I use.
Homemade Version Lemonade Recipe
Here's a simple homemade lemonade recipe serving eight that you can use for the iced matcha lemonade recipe:
Ingredients:
1 cup of lemon juice (freshly squeezed is about 5-6 lemons)
1 cup granulated pure cane sugar
6 cups water
Instructions:
Combine the sugar and 1 cup water in a small saucepan to make a simple syrup. Heat over medium heat, stirring occasionally, until the sugar fully dissolves.
Remove the saucepan from the heat and allow the sugar syrup to cool.
Combine the cooled sugar syrup, lemon juice, and 6 cups of water in a large pitcher. Stir well.
Taste and adjust the sweetness and tartness as needed by adding more sugar or lemon juice.
Chill the lemonade in the fridge for at least 1 hour before serving.
Stir well and serve over ice with a lemon wedge (optional).
Enjoy your refreshing homemade lemonade!
Homemade Matcha Lemonade Recipe
Recipe
Ice Matcha Lemonade
Iced matcha lemonade is full of healthful benefits. Try this healthy version of the Starbucks matcha lemonade copycat recipe.
Equipment
1 citrus reamer

1 electric frother
Instructions
Add matcha powder and a small amount of warm water in a glass.

Whisk the matcha until it's fully dissolved. Use a matcha whisk or electric frothing whisk.

Add lemonade to the glass and stir until the matcha is fully incorporated.

Garnish with lemon slices o basil (optional).Enjoy your delicious and healthy homemade iced matcha lemonade!
Nutrition
Calories:
132
kcal
Carbohydrates:
30
g
Protein:
2
g
Sodium:
15
mg
Sugar:
28
g
Vitamin A:
200
IU
Iron:
1
mg