A twist on the ever-popular green tea gimlet, this Green Tea Cocktail involves little more than infusing green tea into your favorite vodka and blending it with a simple green tea syrup! Simple and delicious!
Tea recipes abound, and culinary tea cocktails could be an entire book of great cocktails. There are many exciting variations of tea-infused cocktails and mocktails.
Cynthia Gold, the author of Culinary Tea, was a guest speaker at a seminar held by the Mid-Atlantic Tea Business Association at One Steep at a Thyme in Jamesburg, NJ. She presented Culinary Tea Cocktails, Syrups, and Infusions to discuss which alcohol goes best with tea. This green tea cocktail recipe is a variation of Cynthia Gold's green tea gimlet recipe in her book.
I've changed the excellent recipe a bit. Instead of using a tea-infused gin, I've used a tea-infused vodka. Vodka makes a perfect liquor for tea-based cocktails. You can mix gin and tea, but I selected vodka because it's relatively neutral and won't conflict with the other tea flavors.
Cynthia explained in her presentation that sometimes you must be careful with gin and tea. Her recipe called for a tea-infused gin, but each brand uses its style of juniper berries and spices that can react differently when you mix tea and alcohol. But if you are a gin lover, use dry gin instead of vodka.
When making an alcoholic tea, the tea is not infused as a steeped tea but incorporated as a simple syrup or tea leaves infused into the base alcohol. Here, a green tea liqueur is created by infusing green tea into vodka, making a great infusion that you can use to create any green tea cocktail with vodka.
GIMLET COCKTAIL
What is a gimlet cocktail? One of the classic cocktails, a traditional gimlet, is one part gin and one part sweetened fresh lime juice. That's it. It's beautifully balanced. You can hardly feel it's 50% alcohol, so these can be pretty dangerous. It's easy for them to sneak up on you!
As far as alcoholic tea drinks go, this green tea drink recipe is a refreshing twist on the classic gimlet drink recipe. The vodka replaces the gin tea liquor. Green tea and lemongrass-infused simple syrup replace the sweetened lime juice.
Tea mixed drinks are enjoyable and easy to make!
INGREDIENTS TO MAKE A GREEN TEA COCKTAIL
Freshly squeezed lime juice
sugar
green tea
lemongrass for the simple syrup.
You'll need a cocktail glass - I used a chilled coupe glass
Cocktail shaker - a Boston shaker glass filled with ice. You can a Boston cocktail shaker set on Amazon or any barware shop
A cocktail strainer
Vodka (unflavored) for the green tea vodka infusion.
slice of lime for garnish
Proper barware is a must for any cocktail lover. Home Wet Bar specializes in personalized glassware, barware, signs, and decor. These make fantastic gifts or simply an addition to your home bar.
The green tea cocktail is a lovely simple recipe with basically three ingredients. Simple syrup is enhanced by making it a lemongrass and green tea simple syrup. And the vodka becomes tea with liquor.
HOW TO MAKE A GREEN TEA VODKA INFUSION
You can use a fine green loose leaf tea for the green tea vodka infusion and the green tea syrup. Although green tea bags will do in a pinch. A Dragon Well or Gunpowder green tea works well and is easy to use.
Fresh lemongrass is available at most markets, or you can buy the dried version for tea. Many tea vendors blend the lemongrass, but you can buy just lemongrass from Adagio Teas. They also sell Dragon Well (Lung Ching) and Gunpowder green tea.
Related:
Lemongrass is an amazingly citrus-scented fragrant herb with a distinctive lemon flavor. Often used in cooking, it's also blended into many herbal teas. It's rich in potassium, zinc, calcium, iron, manganese, copper, and magnesium.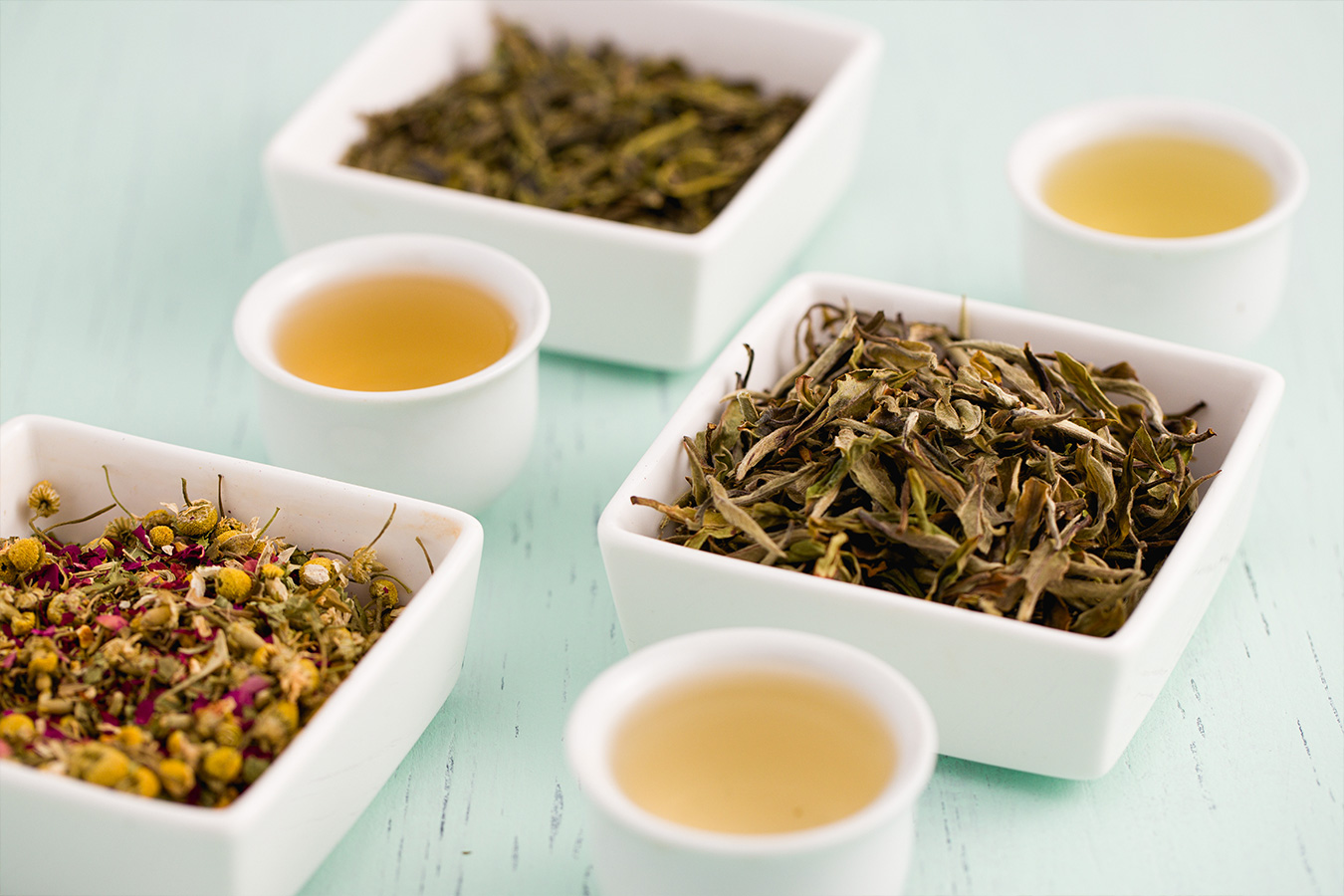 Steps to Make A Green Tea Drink Cocktail
Always start with good-quality vodka. The tea leaves are infused directly into the vodka (or alcohol of choice). Vodka is the easiest alcohol to work with since it is the most neutral.
Pour the vodka into a pitcher and add the green tea and lemongrass. Let the mixture infuse for at least 30 minutes or more. As with any tea-infused liquor, use double the amount of tea that you would normally use for a cup of hot tea.
When infusing loose-leaf tea into the vodka, adjust the time, so the flavor is at a concentration you like.
Strain the infusion through a coffee filter. Ensure all bits of tea and fruit are removed, so the remaining liquor is crystal clear. Store in an airtight glass container. Cynthia advised that as long as no bits of tea or fruit is left behind, the alcohol infusion is stable for several months.
HOW TO MAKE GREEN TEA SYRUP
Simple syrup has two ingredients, sugar, and water, in equal parts. It's best to use pure cane granulated sugar. It dissolves quickly.
Heat one part water and one part sugar until the sugar dissolves. If you're adding a flavoring, we're adding green tea and lemongrass to this recipe. You'll need to heat the water and turn it off before it boils to infuse the tea and lemongrass into the syrup.
NOTE: You may need a little more water to compensate for the evaporation when the water heats up.
You can leave the flavoring ingredients in until the syrup cools. This gives it time to meld the flavors together.
Store the simple syrup in a glass airtight container in the refrigerator for up to two weeks.
GREEN TEA COCKTAIL DRINK RECIPE
Pro Tips:
Green tea simple syrup and green tea-infused vodka can be made several days ahead.
Chill coupe glasses before serving.
Always use fresh ingredients. Use fresh lime juice and fresh lemongrass if available.
Recipe
Green Tea Cocktail with Vodka
The classic green tea cocktail recipe gets a little twist with the addition of crisp and refreshing green tea. Simply delicious!
Instructions
Green Tea Vodka
Pour vodka into glass container .

Add all tea leaves and lime zest.

Let infuse covered at room temperature for 30 minutes or overnight. Strain infusion through a coffee filter.
Green Tea Simple Syrup
Bring water, sugar and lime to just below boil in saucepan.

Remove from heat. Stir to dissolve sugar.

Add green tea leaves and lemongrass and steep for 5 minutes.

Store in a glass covered container in refrigerator up to 2 weeks.
Green Tea Gimlet
Fill Boston glass with ice.

Add green tea vodka, green tea simple syrup and lime juice to Boston glass.

Cover glass with stainless steel shaker and shake.

Strain into coupe glass. Garnish with wheel of lime.
Notes
Green tea simple syrup and green tea infused vodka can be made several days ahead of time.
Chill coupe glasses before serving.
Always use fresh ingredients. Use fresh lime and fresh lemongrass if available.
Nutrition
Calories:
229
kcal
Carbohydrates:
25
g
Protein:
1
g
Fat:
1
g
Sodium:
3
mg
Sugar:
25
g
Thanks for reading. Cheers!
---
New To Tea? START HERE >>