Blueberry iced tea is healthy and refreshing. Blueberry tea is jam-packed with flavor and free-radical fighting antioxidants. This recipe shows you how to make delicious healthy iced tea.
It couldn't be any easier to keep a refreshing blueberry iced tea on hand. This homebrewed tea recipe beats Starbucks Blueberry Black Tea any day!
When Are Blueberries in Season?
The Jersey Blues are back! New Jersey blueberries are back in season for the month of June. This is the perfect time to make a healthy blueberry tea.
Fortunately for blueberry lovers, New Jersey is renowned for the best blueberries nationwide. These tart little blueberries burst with a slightly sweet citrus flavor as you bite them. Nature's own candy. It's all about the terroir, as it is with any agricultural product.
Blueberries for a Delicious Blueberry Iced Tea
Let's talk about those lovely Jersey blueberries. New Jersey blueberries are so rich in flavor, they are the official state fruit. Just what makes them so tasty?
New Jersey soil, especially southern New Jersey is responsible for the exceptional taste of New Jersey blueberries. New Jersey ranks second in the nation in blueberry production growing 52 million pounds of berries each year. All thanks to the sandy soil of South Jersey. The soil is just right for these lovelies to flourish with flavor.
What Are The Health Benefits of Blueberries?
Blueberries are known for their abundance of robust antioxidants, making them powerful brain boosters. Clinical studies associate blueberries with increased cognitive function, memory improvement, and decreased oxidative stress, possibly reducing the risk of Alzheimer's disease and dementia.
The food you eat can be either the safest and most powerful form of medicine or the slowest form of poison." - Ann Wigmor
Since blueberries are antioxidant superstars, when combined with black tea and lemon juice, two other antioxidant stars, you're getting a beverage jam-packed with free-radical fighting antioxidants.
If you're trying to eat well start by incorporating blueberries into your diet. To get the best value and selection I try to buy from local farmers and choose organic if I can. I also try to buy fruit that's in season.
Buying Blueberries
Look for pick-your-own farms as blueberries come into season. This makes a great family activity for young children during the summer months. Blueberries grow low enough even toddlers can pick them.
Most states have an agricultural site that lists where to find in-season fruits and vegetables available at local supermarkets, farmer's markets, roadside stands, and pick-your-own farms.
Select blueberries that are plump and fresh looking. They should be blue, black, bluish-black or purple in color. You know they're ripe if they're firm with a little give.
Freeze Blueberries
It's a great idea to buy a bunch of blueberries while they're in season and then freeze them.
You can refrigerate blueberries for about three days.
Freeze blueberries by spreading them out on a cookie sheet and place in the freezer.
Once frozen, place them in a freezer storage bag until ready to use up to six months.
Use frozen for infusion in teas or smoothies.
Defrost in a bowl at room temperature for eating fresh.
How Many Blueberries in a Cup?
One pint of blueberries should fill two dry cup measures. A dry pint is not a measure of weight but a measure of volume, as in cubic inches. This is different from a liquid pint which is a measure of fluid ounces.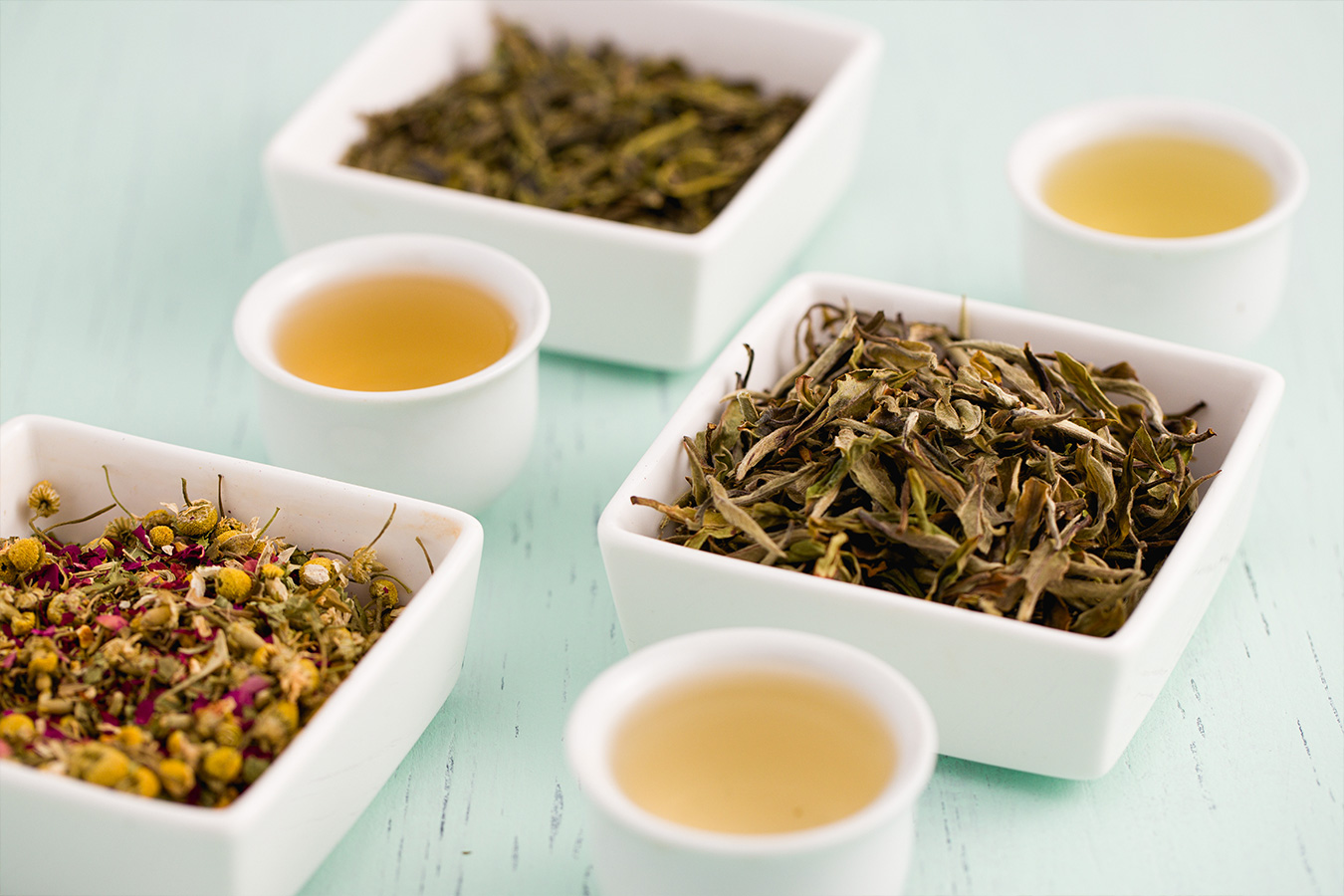 This recipe calls for one pint of blueberries.
Best Types of Tea for Blueberry Iced Tea
You can use any black tea for iced tea but I like to use a Nilgiri or Ceylon black loose leaf tea. Any high grown tea works well when making fruit-infused iced teas.
Pro Tips for Better Tea Flavor:
Always use the highest grade black loose leaf tea you can afford.
Use fresh premium tea leaves.
Brew a strong tea.
Served hot or iced.
The high grown black teas are more forgiving when brewed and don't cloud as much when refrigerated. I tend to use more tea leaves and steep a little longer to balance the tea and fruit flavors.
Simmering the blueberries with the lemon juice helps to enhance the blueberry flavor while adding sugar balances out the tartness.
I use my fine mesh chinois, to remove any pulp and seeds. The cone shape mesh allows liquids to pass through while skins, seeds, and lumps are retained.
Blueberry Iced Tea Recipe
Recipe
Blueberry Iced Tea
How to make a deliciously healthy blueberry iced tea.
Instructions
Wash blueberries.

Put all the blueberries in a saucepan. Add ¼ cup of lemon juice. Bring to boil and simmer for 5 minutes. Stir in the sugar until dissolved.

Bring 5 cups of water to a boil. Remove from heat.

Add tea leaves and steep for 5-10 minutes.

Remove tea leaves.

Strain blueberry juice and add to the brewed tea.

Stir all together.

Cool. Serve over ice and enjoy!
Nutrition
Serving:
8
ounces
Calories:
135
kcal
Carbohydrates:
24.7
g
Protein:
0.3
g
Sodium:
9.8
mg
Fiber:
0.9
g
Sugar:
22.6
g
Vitamin C:
9.1
mg
Calcium:
10
mg
Iron:
0.2
mg
Blueberry Benefits
Blueberries: The most prevalent nutrients are vitamin K, manganese, resveratrol, anthocyanins, quercetin (an antioxidant), and kaempferol, another antioxidant found to reduce the risk of cancer and cardiovascular disease.
These nutrients build bones, helps blood clotting, promotes healthy metabolism of fats and carbohydrates, prevents heart disease, and combats inflammation. To learn more about the benefits of blueberries read 7 Reasons to Eat More Blueberries.
According to Easy Health Options, recent studies show eating more blueberries helps in the following ways:
Lemons: Lemons are high in vitamin C, folate, potassium, flavonoids called limonoids. Limonins are found in the juice of the and are linked to a decrease in cancer risk. Lemons also act as an antioxidant.
Studies have shown limonin may have an effect on lowering cholesterol.
Vitamin C plays a role in immunity by neutralizing free radicals and stimulating the production of white blood cells. Vitamin C also has cardiovascular benefits by lowering cholesterol, keeping arteries flexible, and protecting against free radicals.
The high citric acid in lemons is a deterrent against kidney stone formation.
Black Tea: Tea is high in polyphenols, a potent antioxidant. Antioxidants have proven health benefits for cardiovascular health.
Black tea contains an amino acid called l-theanine, which is unique to tea and has some very interesting effects on the brain. L-theanine increases alpha brain waves inducing a calm and deeply relaxed state. Combined with the caffeine, which is about half the amount found in coffee, the overall effect is a focused calm.
---