Interview with Jane Pettigrew, author of World of Tea: Discovering Producing Regions and Their Teas. 
As a fan of all things British, I was eager to read Jane Pettigrew's World of Tea. I discovered her latest book goes way beyond British tea and customs as she explores more than 60 tea-producing countries, even the smallest, most obscure regions of the world.
Each tea-producing country is covered by explaining its history, terroir, variety of cultivars, manufacturing processes, categories of tea made, local tea culture, and rituals. The book is a coffee table-style book featuring detailed maps and the most beautiful color photography.
I had the opportunity to interview Jane Pettigrew about her book and life's work dedicated to educating others about tea.
A tea specialist since 1983, Jane Pettigrew is experienced in the world of tea as a historian, writer, and consultant. Jane is the Director of Studies of the new UK Tea Academy. In 2016, Jane was awarded the British Empire Medal for Services to Tea Production and Tea History. In 2014 she received the Best Tea Educator Award, and in 2015 received Best Tea Personality Award and Best Tea Health Advocate at the World Tea Awards. The author of 16 books on tea, she lives in London.
Q. What started you on the path to tea for a living?
A. In 1983, I had been a language teacher and communications trainer for ten years and was looking to change direction. Two friends and I got together one weekend and decided to buy a five-floor building facing Clapham Common, a beautiful green parkland space in South West London. The building was in a very poor state of repair and was on the market at a very low price. So we decided to buy it and turn the ground floor and basement into a traditional, very stylish tearoom. And that's what we did. I knew nothing about tea at that time, but I could bake and organize. Within no time at all, I found myself on my tea journey.
Q. How did you develop the idea for your World of Tea book?
A. The idea of a book on every tea-growing region of the world developed slowly in 2010 with a tea friend who eventually dropped out of the project. Although more books were appearing on the market at that time, there was nothing that covered the subject and the entire world. Finding a publisher took a long time and a number of meetings. In 2016 Hoffman Media decided to publish the book, and I could not have asked for a better solution. Since Hoffman Media already publishes the beautiful TeaTime magazine, they understand the international tea market better than most publishers and did an excellent job on the design and presentation of the book.
Q. What sort of research did you do to write this book?
A. My research into world tea origins has been going on for a very long time, and I have gradually gathered an understanding and knowledge of most countries where tea is grown today. My most challenging task was finding all the lesser-known regions of the world, like Latin America, Africa, and Asia, to discover more about their tea production and manufacturing process. I sought the help of all my contacts in the tea industry and spent a lot of time searching through academic papers, articles, and research documents online and in libraries. After I learned more, I started contacting growers and producers and gradually piecing together the material I needed for the book.
Q. The book is quite comprehensive. How long did it take you to research?
A. I worked on the book for four and a half years, and, right up to handing the manuscript over to Hoffman Media, I was still discovering new growers in unexpected places, such as The Netherlands, Spain, and the Portuguese mainland.
Q. What is the main thing you want readers to take away from your book?
A. I would like to think that readers will learn more about the history of tea production, the difference in the many growing areas in terms of geography, terroir, the structure of the industry, the type of tea plants being grown, the types of tea being made, the challenges that growers and producers face, the constant shifting of market forces, etc. I want people to understand why tea has become such an important crop and a beverage for so many people.
I want readers to understand the commitment and passion that so many people feel for this amazing plant."

Jane Pettigrew
Q. What has been one of your most rewarding experiences in the world of tea?
A. It is very hard to pinpoint just one. My life in tea has brought me so many friends and magical experiences — at the top of tea mountains, at tea tasting events, at conferences and exhibitions, in classes that I teach, and in classes taught by others. I feel blessed and honored to be a part of a world full of kind and generous people who are so willing to share their knowledge and their passion and to involve others who also find themselves on a tea journey. My work life is often also my social life, which is a rare and wonderful way to live.
Q. If someone is brand new to specialty tea, how do you recommend they begin learning about it?
A. I think the best way to begin is to join a tea course that teaches the basics of tea and introduces students to the range of aromas and flavors that teas offer. With a little confidence, people can start buying different teas and exploring the range for themselves. They should go to as many different tasting events as possible, read as much as possible, and recognize that once you start learning about tea, there is no end to the new experiences, opportunities, types of tea, and growers. New adventures will constantly present themselves along the way.
Tea is like a very strong magnet — once it has attracted you, it is impossible to step away."

Jane Pettigrew
Q. What is the best way for a person to go about becoming a tea sommelier?
A. This involves a lot of work. A well-qualified tea sommelier can source, taste, and assess tea, choose teas for a menu or tea company, teach others a certain level of knowledge, explain different teas, and know how to store, brew, and present tea. This means tasting, reading, acquiring all the relevant knowledge, practicing brewing, studying with people who have more knowledge, traveling, visiting tea estates and gardens worldwide, and never stopping the adventure of learning more.
Q. It seems to me reading this book would be a good start. How much time and experience is needed (to become a sommelier)?
A. I hope this book will help with knowledge and information but to understand tea fully, you need to visit tea factories to understand how tea is made; you need to taste and taste and taste many different types of tea. 'Reading' is important, but 'doing' is more so. You cannot learn to taste from the pages of a book.
Q. Can you tell us what to look for in tea quality between different regions and estates?
A. Again, this comes down to tasting and learning to assess good and bad teas. Everywhere we go in the tea world, the teas will have their own character. Whether that is good is judged by various characteristics recognized in the tea world. We judge the appearance and aroma of the dry leaf; the appearance, brightness, clarity, aroma, and taste of the liquor; and the appearance and aroma of the wet leaves. This sensory evaluation of different teas is key to whether or not we judge a tea to be good or poor.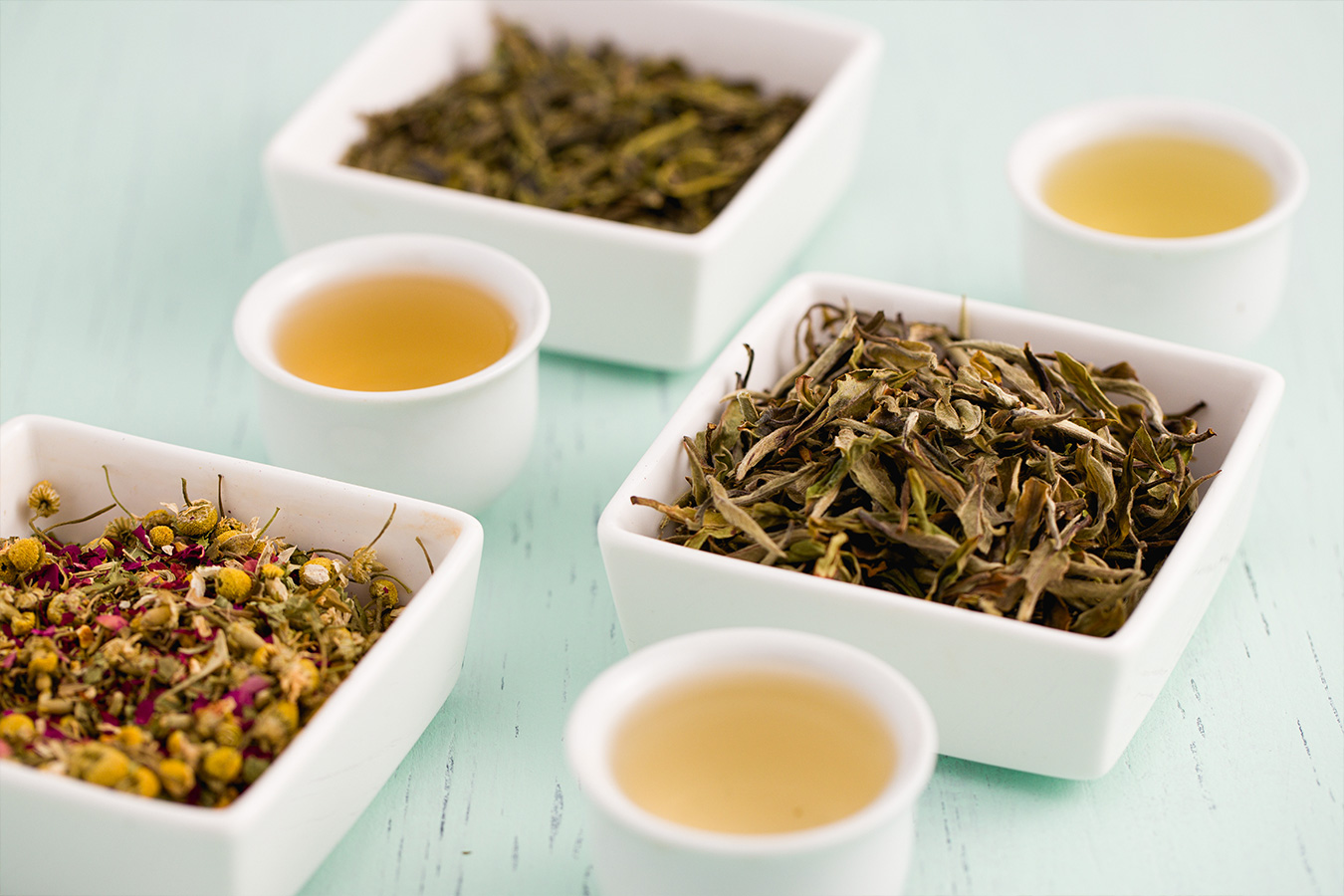 Related:
Q. What is the difference in terms of taste and value between first flush and second flush teas?
A. This question only applies to seasonal tea-growing regions— for example, Darjeeling, Nepal, Assam, China, Japan, South Korea, etc. The first flush is the spring harvest, picked after the tea bushes have been dormant during the winter. In the cool, dry months of early spring, the bushes begin to form new leaf shoots, and the development of each leaf bud is very slow, and the resulting flavor is sweet, subtle, and delicate. The second flush is the second harvest that is picked later in the spring or early summer when the weather is warmer, more rain falls, and the leaf buds and shoots grow more quickly and give more developed, stronger, and rounded flavors in character.
Q. Do you have any predictions for up-and-coming tea markets?
A. In terms of markets, tea consumption is increasing worldwide, and the demand for high-quality, loose-leaf teas is also growing. In terms of new growing regions, more and more people are planting tea in unusual places. More new growers are now in the Netherlands, Jersey (UK), Europe, and Scotland. I think we will see more new growers emerging in the coming years, either because people simply love growing tea or to create sustainable jobs in places where living standards are low.
---
I am enjoying Jane Pettigrew's World of Tea book immensely. It's an excellent reference book but also a fascinating read at the same time.
This book was a monumental undertaking taking years of work and knowledge to complete, resulting in a beautifully executed, informative, and comprehensive book on the tea-producing regions of the world and the tea itself.
Thank you, Jane Pettigrew, for taking the time for an interview.
Jane Pettigrew's book is published by 83 Press and is available from Amazon, Hoffman Media, and Barnes & Noble.
---
Tea for Beginners Start Here >>