Specialty teas are becoming more popular thanks to writers and educators like James Norwood Pratt. I had the pleasure of speaking with James Norwood Pratt, the renowned tea authority whose life's work is dedicated to educating others about specialty tea.
Specialty tea is high-grade loose-leaf tea from small tea estates. It is the segment of the tea industry that produces premium tea usually from single tea gardens.
For those of you who don't know him, James Norwood Pratt is the voice of tea. And by that I mean he knows and shares everything about tea through his books, appearances and speaking engagements. He is not shy about his time or his knowledge.
Mr. Pratt was awarded the John Harney Lifetime Achievement Award and the Best Tea Educator Award four years running by the World Tea Expo.
The World Tea Expo is a trade show that annually awards a tea industry leader with the John Harney Lifetime Achievement Award for his or her contributions to advancing the business of tea.
Q. What got you interested in specialty teas?
A. I'm from the South. I grew up in North Carolina and for Southerners, "iced tea is a food group."
Tea has always been in my life.
I had already written a book about wine which was perfect preparation for writing about tea. Meaning that good wine and good teas are just okay but the best are just heavenly.
There are many similarities between wine and tea. Both are agricultural products aiming to approach art, not to mention all the matters of geography, soil, history, and customs.
Q. Who were your first tea teachers?
A. I learned first hand from people who already knew about tea at a tea and coffee shop in San Francisco.
When they couldn't teach me anymore I learned from their tea importer Mike Spillane, who was holding the fort for specialty teas. Mike Spillane also won the John Harney Lifetime Achievement Award.
He is the owner of the G.S. Haly Company, the oldest tea importer in the United States. They're still thriving today.
Q. Who else taught you about tea?
A. After my first tea book came out in 1982, Tea Lover's Treasury in 1982, I met Roy Fong.
I was his first customer at the Imperial Tea Court in San Fransico. He was amazed to meet a 'round eye' interested in tea. It was amazing to have high-quality Chinese tea in this country. Roy Fong's Imperial Tea Court was the first Chinese teahouse in North America to have great quality tea.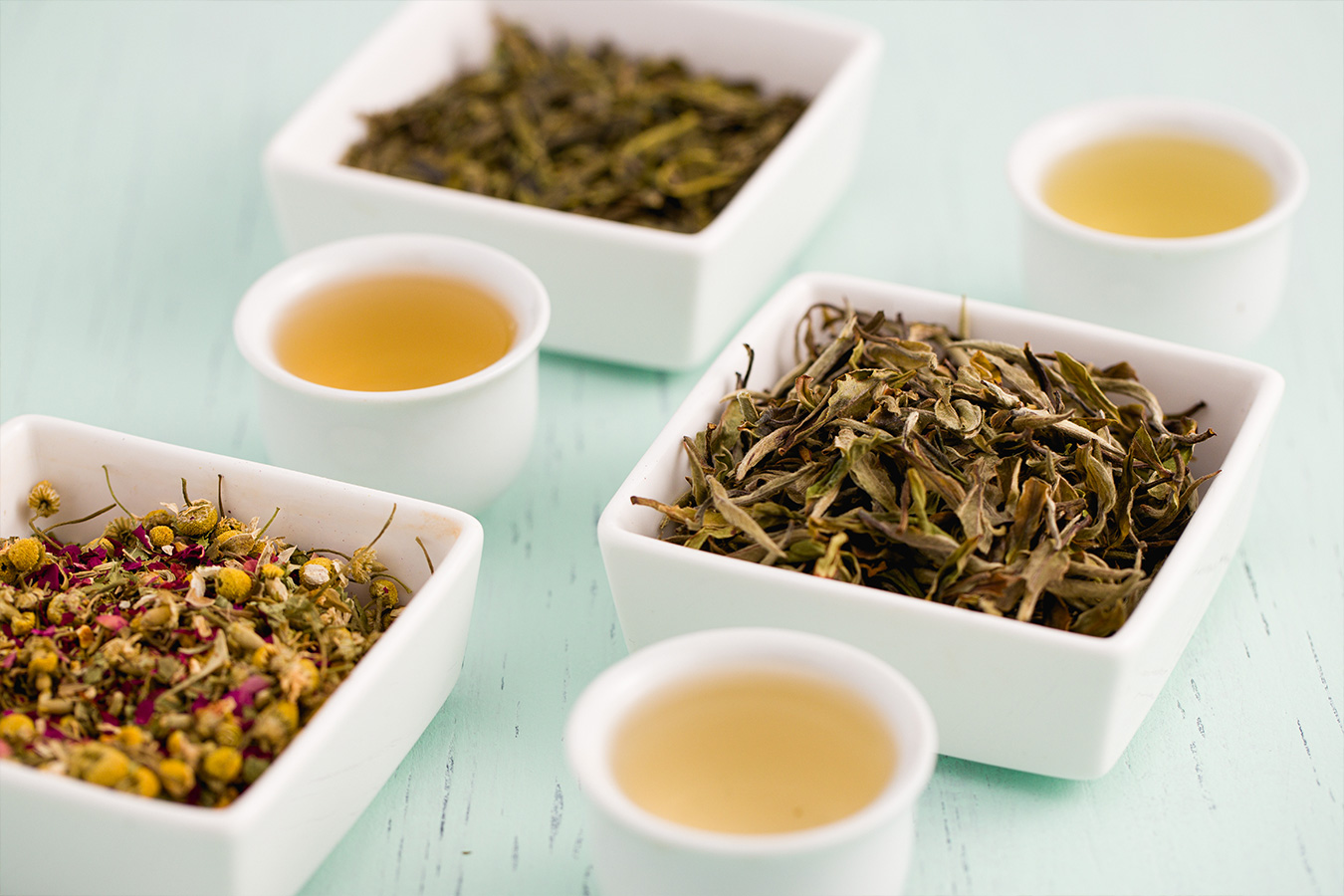 At the time I was meeting Roy I was becoming friends with Devan Shah from India. Devan was my real tutor, the real authority who took me into the depths of tea. I've traveled to China with Roy Fong and I've also traveled to India with Devan Shah.
Q. What is the future of specialty tea in the United States?
A. Tea is going straight up. I can't predict how quickly or how slowly in this country, but the U.S. is becoming a tea consuming society, and will continue,  just in the way Americans discovered wine.
People like Roy Fong are giving consumers a choice. High-quality tea also piques their interest.
What makes Dragon Well tea from one place better than a Dragon Well from another? Roy Fong might tell you that his Dragon Well actually came from Dragon Well!
You're also going to see the United States will start growing more tea. It will be of great interest and potentially of great quality.
Q. What is driving tea consumption today?
A. Growing health awareness is the number one factor. It was the health craze that drove green tea's popularity.
People are sick of the fizzy drinks and they've learned to bring along their own tea. They're very aware of the unhealthiness of other drinks in the U.S.
And the number two driving force is mavens. People like you and I who educate others about specialty tea.
I don't like the word tea expert so I consider myself a maven and tea enthusiast.
The presence of articulate, sensitive, and intelligent people getting turned onto tea is a third driving force.
Q. What is the biggest misconception people have about tea?
A. That tea should always be made with boiling water. People need to learn that teas such as green tea and white tea require different temperatures.
And the number two misconception is people don't realize that tea is a plant. If they are infusing something else that is not made from the tea plant, it's not tea.
Q. You mean that they may not have leaves from the Camellia sinensis plant?
A. Yes.
Q. Any final words about specialty teas?
A. We're getting across that tea is not just good for you, but good.
Google has an account with Harney's Tea. The people at Google are now getting access to some of the best tea and they're learning that tea is good.
---
A very big thanks to James Norwood Pratt for taking the time to speak with me. And thank you for reading. I hope you enjoyed his insight.
Note: Some of the tea vendors mentioned in this interview sell wholesale to the trade only. You can purchase retail tea from Harney & Sons and Imperial Tea Court online. For a list of more retail shops selling specialty teas see my list of the 10 Best Online Tea Shops.
---
Tea for Beginners