Tea quotes remind us that tea is about living. Quotes about tea teach us not only what we need and how to manage life, but how to be a better person. Many tea quotes arose out of the tea ceremony.
The purpose of the tea ceremony is much more than just learning how to brew tea correctly; it is about learning how to become a better person through tea. The tea journey teaches us not only about tea but about ourselves.
Sometimes I get stressed and wind up with too many negative thoughts swirling around in my head. It happens. The trick to turning the negative thoughts around is to recognize when it's happening and get back on track. But how do you do that?
When this happens I do a few things to try and turn my thoughts around to something more positive. I wrote about 3 Ways to Reduce Stress Naturally, but reading positive affirmations often seems to help.
Words can inspire, soothe, and motivate. Quotes are popular because they give us a perspective on life. Short and to the point, their profound wisdom inspires us. Quotes can be full of humbling advice that touches the heart.
Forbes always has an inspirational quote of the day on its website. There are hundreds of apps available from the App Store for soulful, inspiring, and life-affirming quotes. I have MomentumDash installed on my Chrome browser to provide me with daily inspiration.
Tea quotes are no exception. Here are some of my favorite tea quotes:
Tea Quotes
Drink your tea slowly and reverently, as if it is the axis on which the world earth revolves - slowly, evenly, without rushing toward the future. Live the actual moment. Only this moment is life." Thich Nhat Hanh, The Miracle of Mindfulness 
These simple and powerful words from the Buddhist monk have been shared thousands of times. His words embrace the philosophy of tea. It is the art of slowing down and doing nothing. Just listening to all the things you can't hear.
Tea cannot be learned from a book, only from the heart." - Sochi
"Tea ... is a religion of the art of life." - Kakuzō Okakura, The Book of Tea
Tea Quotes On The Art of Living
Rejoice in everything, even in small things. If you start rejoicing, even a cup of tea starts having a sacred significance." - Osho, Art of Tea
"The spirit of the tea beverage is one of peace, comfort, and refinement." - Arthur Gray, Little Tea Book
But when we consider how small after all the cup of human enjoyment is, how soon overflowed with tears, how easily drained to the dregs in our quenchless thirst for infinity, we shall not blame ourselves for making so much of the tea-cup." - Kakuzō Okakura, The Book of Tea
"In Chinese, we say tea washes the spirit. It's not something that just enters your stomach, it also enters your mind."- Patrick Cui, Tea Master
 If you are cold, tea will warm you;
if you are too heated, it will cool you;
If you are depressed, it will cheer you;
If you are excited, it will calm you."
― William Ewart Gladstone
"When the going gets tough, the tough go to tea."  - Js Devivre, The Tea Traveller's Constant Companion: Oregon
There is no problem on earth that can't be ameliorated by a hot bath and a cup of tea." - Jasper Fforde, Shades of Grey
"While there is tea, there is hope."  - Arthur Wing Pinero, Sweet Lavender
The Chinese say it's better to be deprived of food for three days than tea for one."  - Khaled Hosseini, A Thousand Splendid Suns
"You can never get a cup of tea large enough or a book long enough to suit me."  - C.S. Lewis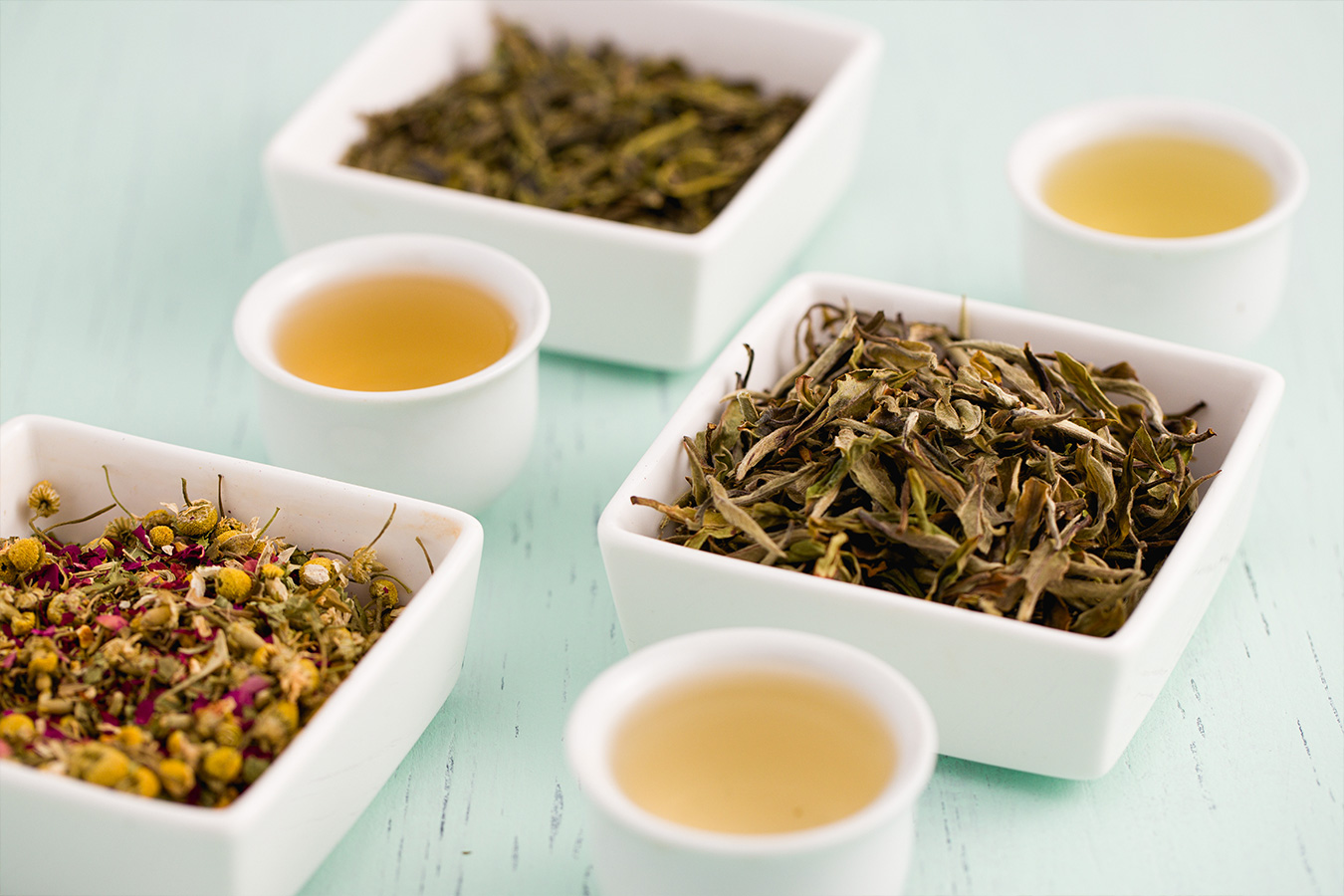 I never expect appreciation. I always set a deadline for the things I have to do to be a successful person when I complete them, I give myself a piece of candy, a glass of tea and some free time to enjoy - that is how I honor my hardworking and appreciate my struggles."  - M.F. Moonzajer, Love, Hatred and Madness
"Iced tea! Nothing is half so refreshing as a glass of black tea piled high with ice! More than a quencher of thirst, it is a tamer of tempers, a lifter of lethargy, and a brightener of smiles. It is a taste of Winter's chill, magically trapped in midsummer's glass."  - Paul F. Kortepeter, Tea with Victoria Rose
Making tea is a ritual that stops the world from falling in on you." - Jonathan Stroud, The Creeping Shadow
"Strange how a teapot can represent at the same time the comforts of solitude and the pleasures of company." - Unknown
There is a great deal of poetry and fine sentiment in a chest of tea." - Ralph Waldo Emerson
Tea Quotes On Mindfulness
Tea is the magic key to the vault where my brain is kept." - Frances Hardinge
"[Tea-masters] have given emphasis to our natural love of simplicity, and shown us the beauty of humility. In fact, through their teachings tea has entered the life of the people."  - Kakuzō Okakura, The Book of Tea
Tea tempers the spirits and harmonizes the mind, dispels lassitude and relieves fatigue, awakens thought and prevents drowsiness, lightens or refreshes the body, and clears the perceptive faculties."  - Lu Yu, Classic of Tea: Origins and Rituals
"In Japan, a number of time-honored everyday activities (such as making tea, arranging flowers, and writing) have traditionally been deeply examined by their proponents. Students study how to make tea, perform martial arts, or write with a brush in the most skillful way possible to express themselves with maximum efficiency and minimum strain. Through this efficient, adroit, and creative performance, they arrive at art. But if they continue to delve even more deeply into their art, they discover principles that are truly universal, principles relating to life itself. Then, the art of brush writing becomes shodo—the "Way of the brush"—while the art of arranging flowers is elevated to the status of kado—the "Way of flowers." Through these Ways or Do forms, the Japanese have sought to realize the Way of living itself. They have approached the universal through the particular."  - H.E. Davey, Japanese Yoga: The Way of Dynamic Meditation
There is something in the nature of tea that leads us into a world of quiet contemplation of life."  - Lin Yutang, The Importance of Living
"Drinking tea is as sacred as doing yoga. Sleeping silently, relaxed, is as sacred as prayer. Looking at a tree, talking to a friend, walking early in the morning, working in the factory or in the office, is as holy as anything else. This is the understanding that is needed for Tao to happen."  - Osho, The Secret of Secrets
A simple cup of tea is far from a simple matter."  - Mary Lou Heiss, The Story of Tea: A Cultural History and Drinking Guide
"A great idea should always be left to steep like loose tea leaves in a teapot for a while to make sure that the tea will be strong enough and that the idea truly is a great one." - Phoebe Stone, The Romeo And Juliet Code
A traditional Englishman drinks tea to the point where his blood has long-since been replaced with an infusion of Ceylon, Assam, and Darjeeling."  - Fennel Hudson, A Meaningful Life - Fennel's Journal - No. 1
"Who would then deny that when I am sipping tea in my tearoom I am swallowing the whole universe with it and that this very moment of my lifting the bowl to my lips is eternity itself transcending time and space?" - D.T. Suzuki, Zen and Japanese Culture
Tea is drunk to forget the din of the world." — T'ien Yiheng
"Tea is also a sort of spiritual refreshment, an elixir of clarity, and wakeful tranquility. Respectfully preparing tea and partaking of it mindfully create heart-to-heart conviviality, a way to go beyond this world and enter a realm apart. No pleasure is simpler, no luxury cheaper, no consciousness-altering agent more benign." - James Norwood Pratt
A cup of tea is a cup of peace." - Soshitsu Sen XV, Tea Life, Tea Mind
"There is no need to have any special attitude while drinking except one of thankfulness. The nature of tea itself is that of no-mind." - Pojong Sunim
When I drink tea I am conscious of peace. The cool breath of heaven rises in my sleeves and blows my cares away." - Lo Tung
Tea Quotes On Friendship
Cynthia came in quietly and set a cup of tea before him. He kissed her hand, inexpressibly grateful, and she went back into the kitchen. When we view the little things with thanksgiving, even they become big things." - Jan Karon, These High, Green Hills
"Nim handed me a mug of tea. I took a sip and it was just how I like it, strong and sweet. If you added psychotic and emotionally unavailable to that, it would also cover my taste in women." - Alexis Hall, Shadows & Dreams
Find yourself a cup of tea; the teapot is behind you. Now tell me about hundreds of things." - Saki (a.k.a. H. H. Munro), British writer, Tea
"What is the most wonderful thing for people like myself who follow the Way of Tea? My answer: the oneness of host and guest created through 'meeting heart to heart' and sharing a bowl of tea." - Soshitsu Sen, Grand Master XIV, Urasenke School of Tea
It is not a cold day, but she looks warmed by the tea. Tea has that effect on people. I love watching it bring comfort."  - Hannah Tunnicliffe, The Color of Tea
"In general, I call her every night, and we talk for an hour, which is forty-five minutes of me, and fifteen minutes of her stirring her tea, which she steeps with the kind of Zen patience that would make Buddhists sit up in envy and then breathe through their envy and then move past their envy."  - Aimee Bender, The Color Master: Stories
Thank the heavens for tea. How did people ever come together without it?"  - Jeannie Lin, My Fair Concubine
"Afternoon tea needn't stand on ceremony. Anything that becomes more important than sweet fellowship, whether lace or linen or the china itself, is a pretense. How much more we enjoy life when the pretenses are discarded!"  - Paul F. Kortepeter, Tea with Victoria Rose
When you have nobody you can make a cup of tea for, when nobody needs you, that's when I think life is over." - Audrey Hepburn
Tea Quotes On Healthy Living
Tea is the elixir of life."  - Lao Tzu
"Tea's proper use is to amuse the idle, and relax the studious, and dilute the full meals of those who cannot use exercise, and will not use abstinence." (Essay on Tea, 1757.) - Samuel Johnson, Works of Samuel Johnson
Drinking a daily cup of tea will surely starve the apothecary." - Ancient Chinese proverb
"A combination of fine tea, enchanting objects, and soothing surroundings exerts a therapeutic effect by washing away the corrosive strains and stress of modern life. [... It] induces a mood that is spiritually refreshing [and produces] a genial state of mind." - John Blofeld, Chinese Art of Tea
Tea carries within itself; knowledge, wisdom, and wellness; for the sake of giving."-Aniruddha Sastikar
"There's always time for tea."  - Seanan McGuire, An Artificial Night
Tea is to the body as music is to the soul." –Earlene Grey.
More Tea Quotes
Are you looking for more tea lover quotes?
I just received a lovely book called Happiness is a Red Teapot by Anouska Jones.
Apparently, I'm not the only person who looks to positive affirmations, particularly tea quotes, to turn things around. Jones put together a 160-page book of beautiful pictures accompanied by thoughtful tea quotes in an effort to quell her stress.
If you are looking for a way to calm your mind and soothe your spirit a cup of tea with a book of tea quotes may do the trick. If I were putting together a basket of tea as a gift for someone I would include this book.
If you're feeling particularly stressed, brew yourself a nice cup of tea and sit with a few quotes of inspiration.
---
Tea for Beginners