A green tea face mask with purifying clay is easy to make at home. The tea facial is high in antioxidants making it excellent for rejuvenating the skin.
Beauty, by definition, is pleasing - it attracts the eye. So we spend hundreds, maybe even thousands of dollars on beauty products throughout our lives, pursuing perfection.
Looking good is essential. Let's face it. But do you need to spend so much?
Green Tea Face Mask Stick
The green tea face mask purifying clay stick is trendy these days. But did you know you can make this at home with fresh, pure ingredients for a fraction of the cost?
You can use natural food-based products and get the same or even better results at home.
From acne to wrinkles, so many of us have skincare concerns. Face masks have been used for centuries and often come from the very foods we eat. Our grandmothers were always making food facials; the only difference now is we have some scientific basis for their formulations.
Benefits of Green Tea Face Mask
The green tea facial, which is also quite ancient, has now been found to contain catechin, responsible for its antioxidant properties.
Nature holds many answers to our health and well-being. The various catechins found in green tea include epigallocatechin gallate, also known as EGCG.
Why do we need antioxidants? Simply put, they fight off free radicals, thwarting the pathway of cellular damage.
Free radicals are those disruptive invaders formed from primary oxygen metabolism that generates stress at the molecular level. This stress causes cellular damage. So this treatment, being high in antioxidants, helps with that cellular damage.
Some benefits may include:
Why Use Matcha Green Tea?
You could use any green tea for this facial, but I chose matcha for four main reasons:
Matcha is a finely ground green tea powder and is easy to work with when making a facial mask. Matcha is a specially grown tea from the Camellia sinensis plant. The tea plants are covered in shade for about three weeks just before harvesting. This process increases their chlorophyll content resulting in higher EGCG content.
The concentration of EGCG from matcha is at least three times higher than that of other green teas.
Studies of skin pre-treated with EGCG experienced less DNA damage than untreated skin. Given my skin cancer history, this is all the more reason to choose matcha.
Matcha tea is extremely high in antioxidants, which counteract free radicals. This translates to anti-aging. And who doesn't want that?
Our skin is a huge organ that absorbs and eliminates. Taking care of it is far more critical than just cosmetic.
It is the antioxidant action you want while preparing antiaging solutions that our ancestors realized centuries before, although they did not have the technology to prove it. Matcha is perfect for this, both internally and externally.
In making this mask, I mix it with the volcanic Bentonite clay.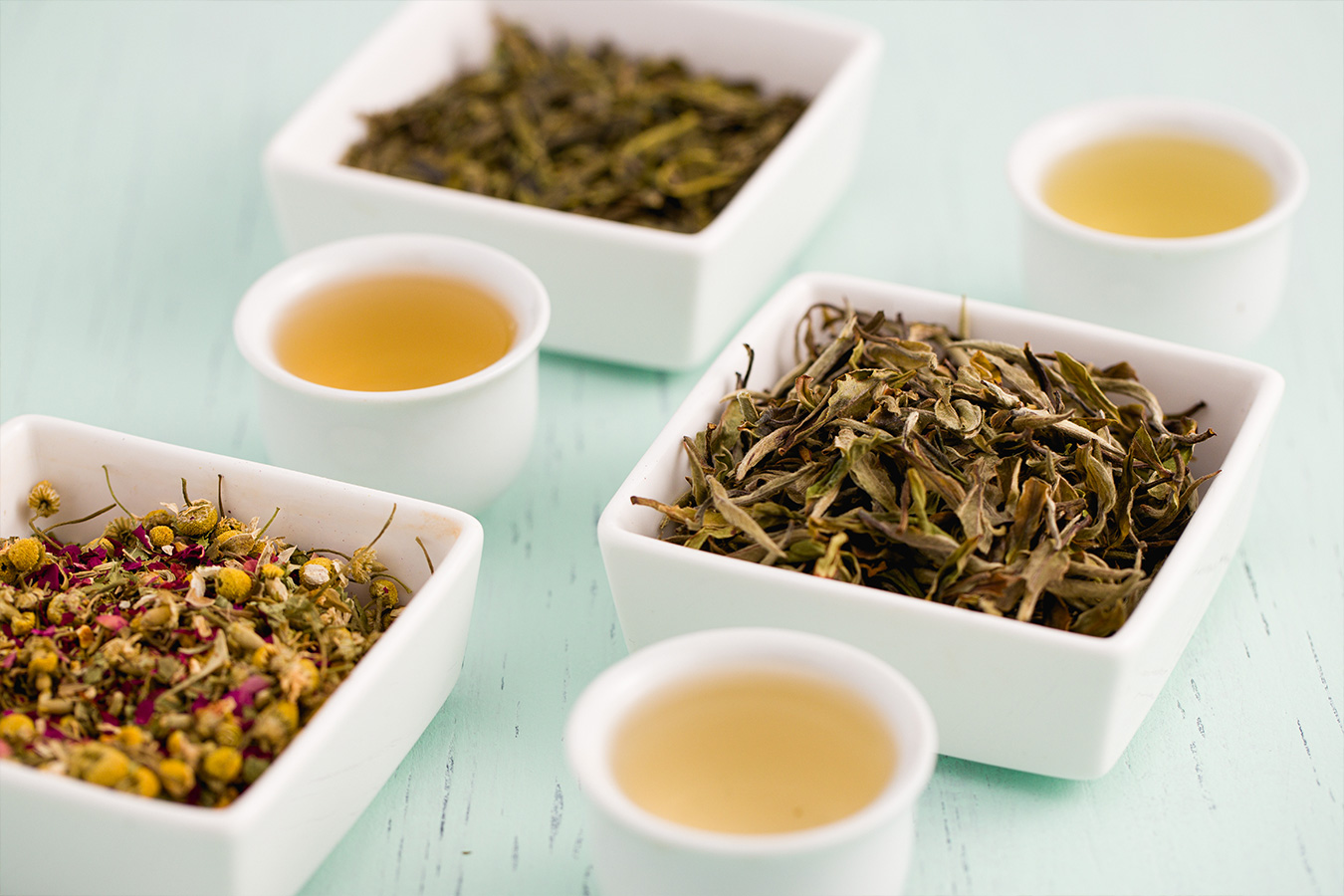 Bentonite Clay Powder
Bentonite clay has been used for centuries in facial masks. It usually forms from weathering volcanic ash and is used as a base in many dermatologic formulas.
The Bentonite clay is excellent for removing toxins from the skin and shrinking pores. It is highly absorbent, so it pulls excess sebum (oil) from the skin, making it great for treating acne.
In addition to pulling oil, it also removes toxins from the skin due to a mild electrical charge. The particles are bound by this electrical charge in the clay, preventing reabsorption into the skin.
For this reason, you should not mix the clay with a metal utensil as it interferes with the therapeutic binding of toxins by the electrical charge. You can use a plastic or wooden spoon.
Vitamin E Oil, Tea Tree Oil, Aloe and Jojoba Seed Oil for Softness
The famous green tea mask uses natural ingredients such as matcha, aloe, jojoba seed oil, volcanic mud, and tea tree oil. 
You can add a drop or two of Vitamin E oil if the mask is too drying for your skin. Vitamin E oil is another powerful antioxidant.
Vitamin E can be very beneficial for the skin, particularly when combined with other antioxidants. It has been used as an anti-inflammatory as well as in scar healing.
Tea Tree Oil helps with acne, athlete's foot, and nail fungus, and insect bites.
Jojoba Seed Oil Jojoba is an emollient, which soothes skin and unclogs hair follicles. 
Aloe vera gel is beneficial when used topically for acne and burns. I grow an aloe plant at home and use it for skincare all the time. It's incredibly soothing and healing.
Ingredient Suggestions
Don't use high-grade matcha green tea for this recipe. You can use culinary grade matcha which is perfectly acceptable. You will still get all the benefits of the matcha.
Sen Cha Naturals is ideal for baking. I love to add it to my smoothies and lattes for minimal cost compared to coffee shops. You can buy it on Amazon or I found it in my local Costco.
Green tea face mask
Green tea face mask made with matcha tea contains a high amount of catechins, which are responsible for its antioxidant properties. And we now know that antioxidants are good for the skin.
Print Recipe
Instructions
Mix matcha powder and bentonite clay powder together in a glass bowl.

Mix ingredients together to form a smooth paste.

Add more water if too thick until you reach the desired consistency.

Add Vitamin E oil (jojoba seed oil, tea tree oil and aloe are optional)

Apply to face covering all areas avoiding eyes, nostrils, and mouth.

Leave on until the mask dries. Approximately 15 - 30 minutes depending on how thick you make it.

Wash off with warm water.
So far, I find this matcha face mask keeps my skin feeling marvelously smooth, darling.
---
TEA FOR BEGINNERS START HERE >>