As you learn how to meditate with tea, you will see changes in your brain chemistry, helping you to meditate better. A daily meditation practice with tea can turn a simple tea session into a short spiritual and energetic retreat.
What gives you the feeling of well-being?
You may have heard that meditation or mindfulness can provide inner peace.
And, of course, that may be true.
But there's more to it...
Tea changes your brain chemistry to help you meditate better.
Like life, tea is multifaceted. Tea is used for social connection, as in afternoon tea. But tea is also used in solemn rituals, such as the tea ceremony in China or Japan.
Traditionally, tea was used for meditation, contemplation, and elevation of the mind and spirit.
There's no big secret to meditation. Meditation is the art of slowing down and focusing. But paying attention is hard because we find it uncomfortable to turn everything off and be fully present with what's right in front of us.
There are different forms of meditation. Meditating with tea is a nice transition into a mindfulness-based stress reduction practice. It can turn a simple tea session into a short spiritual and energetic retreat.
So how do you learn to meditate?
Mediation With Tea
Let's talk about peace through a cup of tea.
From secret ancient wisdom to modern science, tea's unique chemical properties make it the best drink for meditation. In Buddhist meditation, the monks knew there was something more precious to the human experience and used tea as a conduit, allowing them to reach a deeper understanding of life.
Specific chemicals are inherent only in the Camellia sinensis plant tea that helps you relax. The chemicals in tea subtly interact with the brain by increasing alpha brain waves and inducing relaxation. This relaxation allows you to focus.
Alpha brain waves are prominent in a relaxed, aware, and attentive state. L-theanine, the amino acid found only in the tea plant, acts on the central nervous system by increasing alpha activity, causing a relaxed mental state.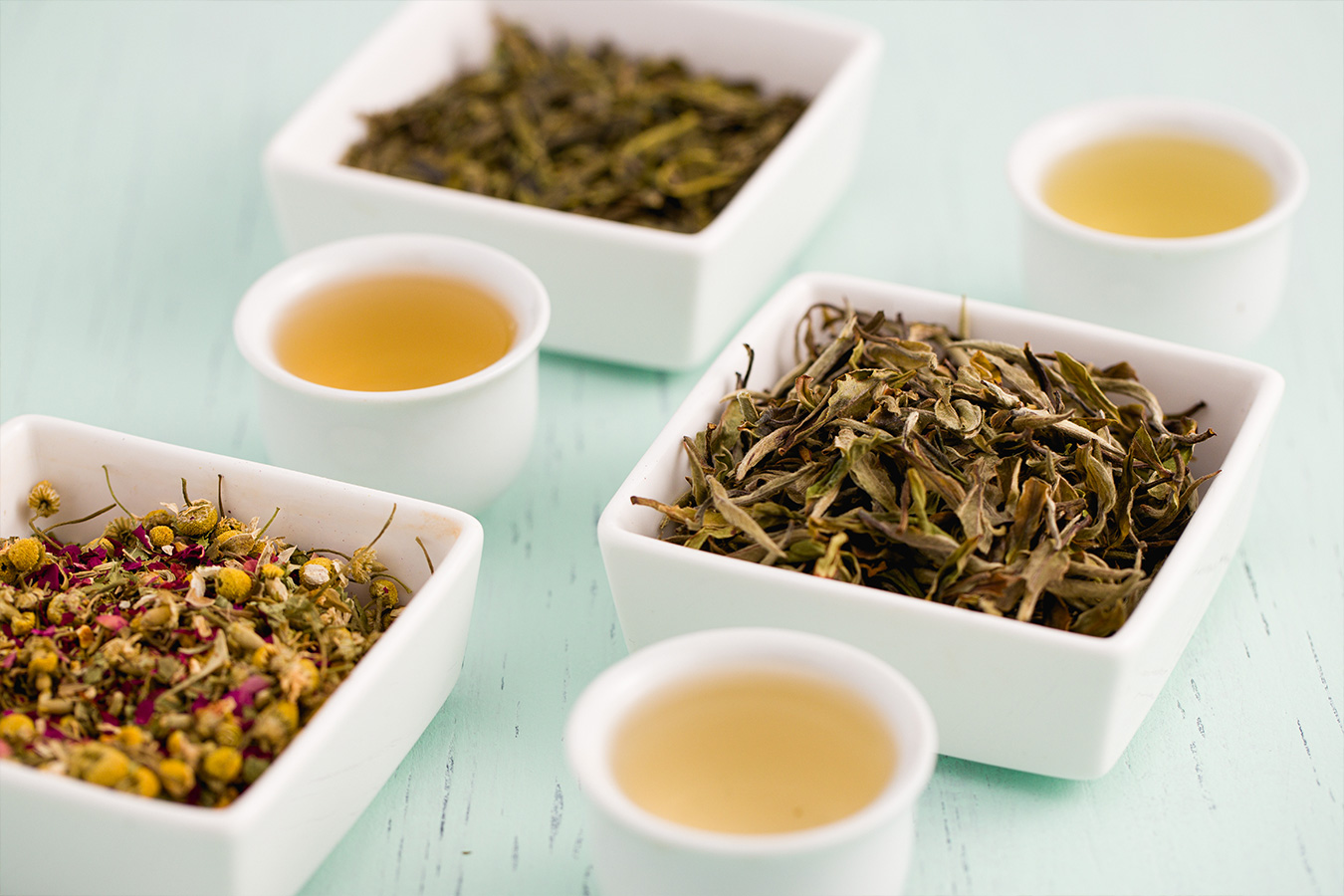 While l-theanine increases alpha brain waves, the caffeine in tea keeps you alert. This unique combination of chemicals facilitates a calm mental focus, increases energy, and reduces stress, making tea ideal for the meditation experience.
Related:
Drinking tea is the perfect way to clear your mind, enter your spiritual world, and discover inner calm. It is an opportunity for contemplation.
Regular meditation with tea can benefit almost anyone's life and create a more peaceful and stress-free lifestyle.
"When you want to hurry something, that means you no longer care about it and want to get on to other things."

Robert M Pirsig Zen and the Art of Motorcycle Maintenance: An Inquiry Into Values
Where should you begin?
Before You Begin: First, Empty Your Cup
There is a Zen Buddhist tradition story about how you must "empty your cup."
The story is a conversation between a Zen tea master and a student. The master is pouring tea into the student's cup. Rather than stopping when the cup is complete, he continues pouring as tea spills over the top of the teacup and onto the table.
The student shouts, "Stop! The cup is full!"
"Exactly," says the Zen master. "Like this cup, you are full of your own opinions. You ask for teaching, but your cup is full. Before I can teach you, you must empty your cup first."
Before you take on insight meditation, let go of preconceived notions of self.
The goal is to know yourself better and understand what gives your life value and purpose. This reflection requires you to throw away or "empty" any opinions of who you think you should be, who you think you are, or how you think or want others to see you.
Just reflect on you as you are right now. No labels. No judgments.
When you empty your mind, you're open to new ways of thinking.
How To Begin A Tea Meditation
Just as drinking tea does more than quench your thirst, the busyness of a daily to-do list does not make life meaningful. It is the interior life that makes the most significant difference.
Tea helps with meditation by calling you back to the present moment. Making tea, especially if you're using loose-leaf tea, lets you focus more on the process. But mostly, you are doing something forcing you to slow down. You can only brew tea properly if you wait and are in the present moment.
For this tea meditation, you will sit with your favorite tea in a quiet place, undisturbed, allowing yourself the time and space to slow down and reflect. Mindfulness practices such as this are the most common type of meditation.
How To Mediate For Beginners
Prepare your favorite cup of tea.
The best tea for meditation is brewed from Camellia sinensis leaves, such as black, oolong, or green tea. Tisanes or herbal teas do not have the same chemical properties.
While making tea, listen to the tea kettle and the sound. Watch the tea leaves soak in the hot water and slowly unfurl. While pouring the tea, smell its fragrance. Enjoy the aroma of the tea, which often induces a calm feeling.
Your Setting & Basic Meditation Instructions:
This meditation session is not sitting in a specific position and thinking about nothing. Any comfortable position will do, although if you prefer the traditional lotus position, that's fine too.
The most important thing to realize in the practice of meditation is that the mind is permanently active. It can't be blank because the brain waves constantly cycle. But the brain waves can slow down and change intensity. The slower alpha waves increase during meditative tea.
Find a peaceful place where you will not be disturbed and are free from distractions for 10- 20 minutes.
Serve yourself your tea. It's this practice of self-care that signals to your brain that you are essential and you are worthy of this tea serving.
Ideally, your tea meditation will take place at the opening of your day, but it can be at any time you choose.
Taking a morning tea session begins the day with calmness and gratitude. Expect nothing; appreciate everything.
It's best to maintain a daily tea meditation routine at the same time each day. Pick the best time for you. It becomes a necessary and magical balm for the soul.
The tea meditation is between you and your tea. It's your time to connect with you. You can meditate as long as you like.
First, take a sip of your tea, swirl it around your mouth, and experience the taste of tea. Not while you're doing another task. Your task is to drink tea. Bring your awareness to the taste. Drink your tea meditatively, silently. Just be present with yourself drinking tea.
Drink your tea slowly and reverently, as if it is the axis on which the world earth revolves -- slowly, evenly, without rushing toward the future."

Thich Nhat Hanh
Gently sip your hot cup of tea. Notice the warmth of the cup in your hands. Breathe deeply and close your eyes as you inhale. Drink your tea very slowly.
Be present as you let your mental clutter pass like clouds. Then, find the relaxed comfort and settle your mind in the comfortable stillness.
This simple tea meditation is a form of mindfulness training that will help you when your stress bubbles over. It will help train you to stay focused on the present moment when your mind wanders. The brain remembers what it practices, and this mindful tea moment reminds you to focus on what is in front of you.
Mindfulness meditation teaches you to slow down and pay attention.
Benefits of Tea Meditation
The unexamined life is not worth living"

Socrates
Meditating with tea is more than learning about and drinking tea. Instead, the goal is to improve your life by connecting with that deep and quiet part of your own mind. Tea meditation is the conduit to your inner temple. With your daily meditation habit, you're more likely to implement time for reflection, improving your quality of life.
I've written a 14-lesson course to help you practice daily tea meditation. This course expands on how to meditate with tea daily. Each lesson incorporates daily stressors and shows how to address them, minimizing simple anxieties that can sometimes be overwhelming when compounded in daily life. You can view the course here.
Types of Meditation
There are hundreds of different types of meditation. Some popular types include:
Guided meditation - common in groups or therapy
Walking meditation - nature mediation
Transcendental meditation - a type of mantra meditation
Breath meditation - Hindu dynamic meditation
Concentration meditation - contemplation focusing on a specific question
Mindfulness meditation - focusing on the present
Body scan meditation - self-guided meditation
Loving-kindness or metta meditation
Yoga meditation - meditation and exercise
The point of focus with each type of meditation may differ, but the good news is that all meditation techniques have health benefits for mental and physical health.
Although there are many different techniques, slowing down to meditate helps you to notice your feelings and emotions. The object of meditation is introspection, requiring you to slow down and pay attention.
During meditation, you learn to develop a skillful response to situations and let go of things that drive you to react. The goal is to understand the nature of your reactions and how you can approach circumstances more skillfully.
Focusing on an object in front of us—such as a cup of tea—doesn't feel substantial. We want to give it more meaning.
It's easy to feel the need to speed up, be more productive, and get more done. But you can live more vividly and precisely by slowing down and paying attention. This form of mindfulness gives the sense of being aware and present.
The details are often overlooked in busyness. A daily sitting practice of mindful tea practice can help gain new insights, discover new connections, and improve mental health.
Meditating with tea allows you time to reflect on life and brings you into a meditative state of mind.
Finding the words to describe your feelings helps you connect.
Then your words become your actions.
You go from thinking about the ideal self you want to become to becoming that new self.
Change begins with thinking or meditating.
A famous saying observes,
Sometimes, your heart needs more time to accept what your mind already knows."
A quiet tea meditation connects your heart or emotions to what your mind already knows.
You may know something to be true but don't yet believe it in your heart. Meditation taps your heart and finds the courage, perseverance, and love to face your truth.
It enables you to lay everything down and observe the positive impact of your own life. A fleeting thought that comes across your mind during meditation may spark awareness and correlation to the current difficulty you may be experiencing.
Mindfulness is calmly observing your thoughts and reactions. A mindful tea practice allows you to release and let go, creating a better version of yourself.
---
New to Tea? Start Here >>